Bajaj dealerships across the country have started accepting booking for the BS6 Bajaj Avenger 160 Street. The bike has been priced at Rs 89,536 (ex-showroom) and estimated to cost around Rs 1.09 lakh on the road. In terms of price hike, the new BS6 version of Avenger 160 turns out to be Rs 7,501 dearer than its outgoing, BS4 compliant model.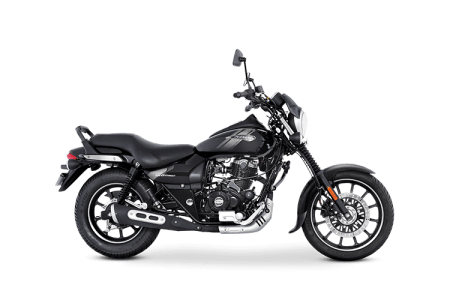 Bajaj launched Avenger 160 as a replacement for the Avenger 180 last year and despite the reduction in the engine capacity, the Avenger 160 came out with performance figures similar to that of 180. Just so you know, BS4 Avenger 160 is capable of producing 15hp and 13.5Nm of max power and max torque respectively. BS6 Bajaj Avenger 160 should have similar numbers to the BS4 numbers.
In order to comply with new BS6 emission norms, the Pune-based manufacturer has tweaked the engine of BS6 Bajaj Avenger 160. A new fuel injection system has been added and the exhaust system of the power train has been revised to achieve cleaner burning of fuel. Besides the engine tweaking, the Avenger 160 remains similar to its BS4 avatar. The single change visible is the new heat shield for the exhaust pipe which runs from the head to the exhaust canister. Deliveries of the upgraded BS6 Bajaj Avenger 160 have started.
Read this too: BS6 Bajaj Dominar 400 Launched
Read this too: BS6 Bajaj CT100 and Platina ASB Launched
Read this too: 2020 Bajaj Avenger BS6 220 ABS launched
Read this too: BS6 2020 Pulsar 125 details andall numbers and price list
Read this too: 2018 Bajaj Pulsar 150 ABS Twin Disc Launched
Read this too: 2020 BS6 Bajaj Pulsar 150 Classic ABS and Neon ABS launched
Read this too: 2020 Bajaj Pulsar NS160 BS6 ABS launched
Read this too: 2020 BS6 Bajaj Pulsar 180F Neon ABS launched
Read this too: BS6 2020 Pulsar RS200 details and all numbers and price list
Read this too: BS6 2020 Pulsar 125 details and all numbers and price list
Read this too: 2020 BS6 Bajaj Pulsar 220F launched
Read this too: 2018 Bajaj Pulsar Black Pack Series details
Read this too: 2018 Bajaj V15 2019 Model details – launched
———————
Read this too: Aamir Khans buys v15
Read this too: 2018 Bajaj Pulsar Festival of speed is back in Third Avatar
Read this too: Bajaj Triumph bike is confirmed to be a 500cc single-cylinder
Read this too: Urbanite codenamed electric vehicles coming
Read this too: Avenger 400 is a dream that come true some day – rendering and speculations