In order to lure more buyers, carmakers today are offering luxury features at affordable prices. The features like 360-degree surround camera parking system, wireless charging, panoramic sunroof, and many others have already made their way into some economic models. And now, another luxury, i.e., ventilated seats are fast becoming a standard part of the equipment. We list down the top five models in the Indian market which offers the convenience of ventilated seats and yet have been priced under Rs 20 lakh bracket.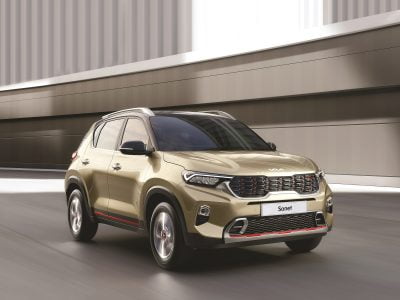 1. Kia Sonet: Counting among the latest offerings in the compact SUV segment, Kia Sonet comes equipped with front ventilated seats which is also a segment-first feature. It is available on the HTX+ and GTX+ variants of the SUV which are priced at Rs 11.75 lakh and Rs 13.25 lakh respectively. The SUV is available with three different engines (two petrol and one diesel) and features a 6-speed manual, iMT, torque converter, and 7-speed DCT transmission.
2)Hyundai Verna: The front ventilated seats on Hyundai Verna are available on the SX(O) and SX(O) turbo variants with the respective price point of Rs 12.84 lakh and Rs 15.25 lakh. The C-segment sedan features 1.5-litre petrol, 1.0-litre turbo petrol and 1.5-litre diesel engines while the gearbox options include a 6-speed manual, iMT, torque converter, and a 7-speed DCT transmission.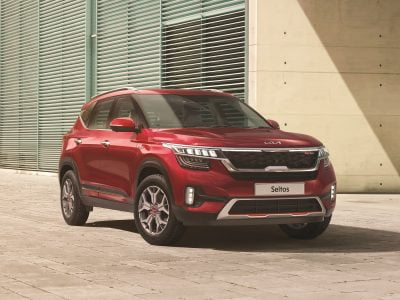 3) Kia Seltos: Front ventilated seats are available on GTX (O) and HTX+ trims of Seltos. The prices for these models are pegged at Rs 15.35 lakh and Rs 15.79 lakh respectively. The engine options on the mid-size SUV include 1.5-litre petrol, 1.4-liter turbo petrol, and a 1.5-litre diesel engine. The gearbox options, on the other hand, include manual, iVT, torque converter, iMT, and DCT.
4)Hyundai Creta : The popular Creta SUV gets front ventilated seat options on its SX(O) trim which is priced at Rs 16.65 lakh in petrol guise and Rs 17.65 lakh in diesel form. The three engine options available on the SUV include 1.5-litre petrol, 1.5-liter VGT diesel, and a 1.4-litre turbo petrol engine. The gearbox options offered by Hyundai include manual transmission, torque converter, iVT, and DCT.
5)MG Hector 2021: The new MG Hector comes with the revised equipment list which includes the front ventilated seats on the Sharp trim of the SUV. The sharp variants of the Hector are priced at Rs 17.39 lakh and Rs 19.05 lakh. The SUV features 1.5-litre petrol, 1.5-litre hybrid, and a 2.0-litre diesel engine and these engines come mated to a 6-speed manual gearbox along with optional choices of a CVTand DCT transmission.
(all prices, ex-showroom)