The number of airbags in new cars is soon going to go up thanks to a new regulation that's being floated by the government. Having made dual front airbags mandatory in passenger cars for India, the Minister of Road Transport and Highways (MoRTH) Nitin Gadkari is all set to make six airbags mandatory in vehicles that can seat up to eight passengers. The move will indeed be a big step towards vehicular safety in the country and will see side and curtain airbags being added to the standard safety equipment list.
It's believed that the addition of four more airbags from the current mandated two airbags will drive the cost of vehicles up by Rs. 8,000-9,000. However, the safety implications will be much higher when compared to the one-time fitment cost. At present, six airbags are more commonly seen in cars above the Rs. 12 lakh mark and that too is on the top variants of the respective offerings. However, the new rule will make it standard OEM equipment. While the cost of a new airbag is said to be around Rs. 1,800, the necessary modification to the vehicle will add another Rs. 400-500.
However, in several vehicles, it will only be about introducing the components and interior panels from the higher variants to the lower variants. It might affect some price-sensitive offerings though. However, given the inflated cost of vehicles over the past year, here's another hike that consumers will be happy to bear.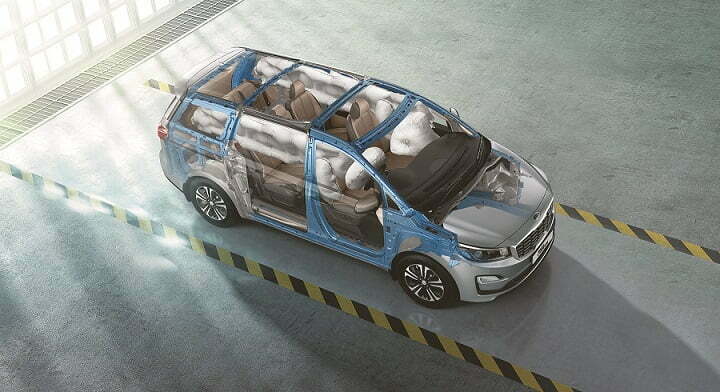 India remains one of the most notorious countries when it comes to road accidents and related deaths. As per the data shared by the National Crime Record Bureau, about 17,538 car occupants died in road crashes, which translates to about 13 per cent of the total road fatalities in the country. However, better in-car safety and driving sense can go a long way in safeguarding occupant and pedestrian protection.
Apart from the addition of more airbags, ISOFIX anchor mounts and three-point seatbelts for all occupants, there is a lack of education around safety in the Indian mindset. Seatbelts for rear passengers are mandatory but seldom worn by occupants. The government also needs to work towards more active enforcement to ensure there is an improvement in the safety mindset of consumers.