9 Things Continental Has Done in every area of automotive and beyond to make sure we stay connected and focused on making the motoring world a better place
Continental offers Platform for Accelerating Development of Automated Driving Control Units
Automated Driving will generate significant amounts of data from sensors and other inputs such as radar, camera, LiDAR and maps. The data can be processed in either the individual sensor or on a central control unit, constructing a high-precision environment model of the vehicle's surroundings. The greater the data volume to be processed and analyzed, the more computing power is needed. This, in turn, drives the need for control units that are more powerful than the ones currently in use today. At CES 2018, technology company Continental will showcase a highly flexible computing platform for automated driving systems and the processing of the huge amount of data.
Developed by Continental's San Jose Research & Development Center in tight collaboration with Xilinx, San Jose, the Assisted & Automated Driving Control Unit will enable Continental's customers to get to market faster by building upon the Open Computing Language (OpenCL) framework, standardized by the Khronos Group, a consortium focused on the creation of open standards for graphics, media and parallel computation.
The platform provides heterogeneous computing options such as a Central Processing Unit (CPU), Graphics Processing Unit (GPU), Digital Signal Processor (DSP), and now with the help of Xilinx, a Field Programmable Gate Array (FPGA), which offers a customizable hardware acceleration solution. This provides developers the ability to optimize software for the appropriate processing engine or to create their own hardware accelerators with the Xilinx programmable logic. The result is the ultimate freedom to optimize performance, without sacrificing latency, power dissipation, or the flexibility to move software algorithms between the integrated chips, as the project progresses.
1: Continental Buys Stakes in a company called HERE:
Technology company Continental has signed a definitive agreement to acquire a 5 percent indirect ownership stake in HERE Technologies, a global leader in mapping and location services. The share will be sold by HERE's current indirect shareholders, AUDI AG, BMW Group and Daimler AG. The involved parties have agreed not to disclose any financial details. The transaction is subject to merger control approval.
In addition to the investment, Continental will sign a collaboration agreement with HERE. The aim is to pave the way for technologies that facilitate the reliable availability of highly accurate data for the efficient transportation of people and their goods. The companies are focused on global solutions to support the needs of the automotive and mobility industries across all major markets.
2: Continental's 3D Touch Surface Display Receives Highest Honor at CES 2018 Innovation Awards
The world's first touchscreen, featuring a 3D surface, combines a unique visual appearance with a brand-new operating concept by Continental. The innovative 3D touch surface display can be operated instinctively, enhancing the user experience and increasing safety. The technology company was awarded the CES 2018 Best of Innovation Award in the "In-Vehicle Audio/Video" category, the highest awarded honor in its category, for its state of the art design and breakthrough technology.
Growth Remains Strong and Profitable: Continental Exceeds 2017 Annual Targets
Continental again experienced above average and profitable growth in fiscal 2017. With sales of around €44 billion, representing a more than 8 percent growth year-on-year, and an adjusted EBIT margin of around 10.8 percent, Continental has exceeded its annual targets.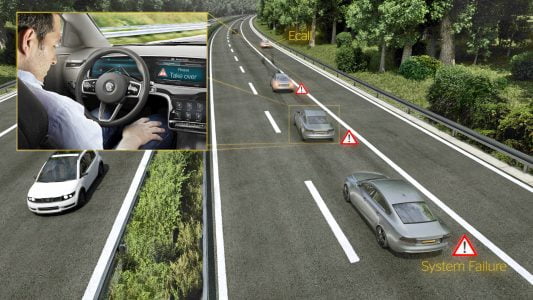 3: Just in Case: Continental Uses Safety Domain Control Unit as Fallback Path in Automated Driving
Continental is adding a further safety level to highly automated driving in the form of a specific electronics architecture. In addition to a central control unit for automated driving – the Assisted & Automated Driving Control Unit – the technology company uses a Safety Domain Control Unit (SDCU) as a fallback path in order to stop the vehicle safely, even in the event of a functional failure in the primary automation path. As such, Continental is systematically using the principle of redundancy and diverse design that has already proven itself in the aviation sector. There are one or more fallback paths for every central system and they are independent of each other. Since the SDCU also acts as the airbag control unit, its priority availability – including energy reserve and a crashproof installation location in the vehicle – is guaranteed.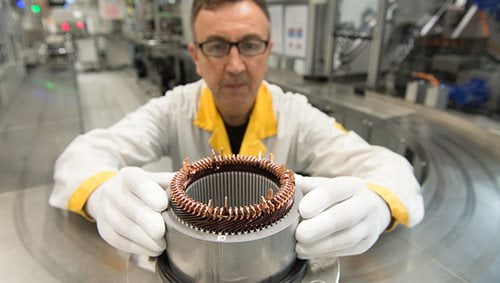 4: Continental Supplies the Heart of the 48 Volt Electrical System in the New Audi A8
When coasting to a halt at a red light, the engine in the new Audi A8 shuts down at 22 km/h – much earlier than with a conventional stop-start system. The engine also shuts down periodically during steady-state cruising at speeds between 55 und 160 km/h, restarting instantly when the driver wants to accelerate. Additionally, when the driver applies the brakes during every day driving, the A8 converts a large percentage of the braking energy – normally lost in the form of heat – into electrical energy for future use.
These functions are made possible by a compact belt starter generator with integrated power electronics, all supplied by Continental. The system replaces a conventional starter pinion and is driven by a belt connected to the engine crankshaft. Together with the lithium-ion battery the belt-starter generator forms the heart of the electrified drivetrain, which is standard equipment in the new Audi A8.
5: Continental bets on Localization to strengthen its Commitment to Safe Mobility
Reiterating its commitment to localization in India, technology company Continental today inaugurated its new line for the production and assembly of Electronic Control Units (ECU) for two-wheeler and passenger car Anti-lock Braking System (ABS) and Electronic Stability Control (ESC). The new production line is part of its Bangalore Central Electronics Plant, Continental's largest plant in India, catering to automotive OEMs across India. This strategic step towards "In the market, for the market" is also its next step in localizing ABS/ESC after system assembly started in Gurgaon last year.
Continental has been pursuing a long-term strategy globally towards "Vision Zero" – a future with zero accidents – through innovations and ongoing improvement of components and systems making a decisive contribution to greater road safety. In view of its expertise in active and passive safety systems, the company sees itself as a key driver in reducing the number of traffic-related fatalities, injuries, and road accidents through a more widespread use of technologies.
With steady investments, commitment to technological innovation and localization of the value chain, the company has been growing at a quick pace in India. Today, the tier 1 automotive supplier, tire manufacturer and industrial partner operates across India – with over 7000 employees across 15 locations, including eight plants that cater to the Indian market, and a Technical Center that supports global R&D.
Continental develops pioneering technologies and services for sustainable and connected mobility of people and their goods. Founded in 1871, the technology company offers safe, efficient, intelligent and affordable solutions for vehicles, machines, traffic and transportation. In 2017, Continental generated preliminary sales of around €44 billion and currently employs more than 233.000 people in 56 countries.
6: Continental Dortmund Celebrates the Production of the 100 millionth MAPPS
Developed in 1995/96, Continental's magnetic passive position sensor has been produced in Dortmund since 2001. It is used to gage the fill level in the vehicle tank, and is currently the only system of this type that offers a leakproof seal and is thus absolutely corrosion-proof. This makes the MAPPS equally suitable for all fuel types and usable worldwide. It can also withstand aggressive additives and contaminations of the fuel.
This robustness and the wide usage spectrum are the decisive advantages compared with conventional open sensor systems. Its corrosion protection consists of special alloys, each of which has been adapted to the regional fuels and their proportion of sulfur, ethanol or methanol. No wonder, then, that the success curve of Continental's all-round talent is continuing to point straight upwards. For this reason, the Dortmund site has celebrated an impressive anniversary: the production of the 100 millionth MAPPS.
7:Continental and NVIDIA Partner to Enable Worldwide Production of Artificial Intelligence Self-Driving Cars
The technology company Continental and NVIDIA announced today that they are partnering to create Artificial Intelligence (AI) self-driving vehicle systems based on the NVIDIA DRIVE™ platform, with a planned market introduction in 2021 for level 3 features.
The partnership will enable the development of AI computer systems that scale from automated Level 2 features through full Level 5 self-driving capabilities, where the vehicle has no steering wheel or pedals.
Dedicated engineering teams from each company will work together to develop self-driving solutions based on the NVIDIA DRIVE platform, which includes NVIDIA DRIVE Xavier™, the world's highest performance system-on-a-chip, as well as the NVIDIA DRIVE OS (operating system) and DRIVE AV (autonomous vehicle) software stacks. The solutions will utilize Continental´s experience in system and software engineering for ASIL D rated safety – the highest rating level – and integrate a range of Continental sensors technologies, including Radar, Camera and High-Resolution 3D LiDAR.
8:Continental plans new Hungarian plant in Debrecen
The technology company Continental announced the construction of a new manufacturing plant in Hungary to expand its automotive electronics production footprint. Continental currently has six plants and a tire sales and logistic center in Hungary. By choosing Debrecen as the seventh Hungarian location, Continental is increasing the production of electronic components for European markets. The groundbreaking ceremony is scheduled for the third quarter of 2018. Continental plans to invest a total of €100 million and will create 450 new jobs.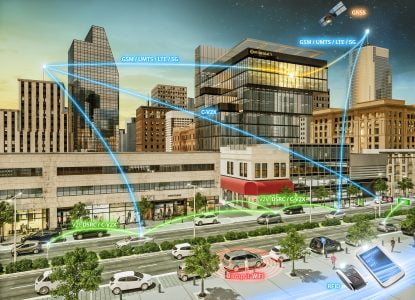 9:Continental demonstrates Predictive Connectivity Manager
It's a problem all too familiar to those who spend a lot of time driving in rural areas: Mobile network reception is poor, with phone calls suddenly cutting out or music streaming coming to a halt. In many regions, lower bandwidths and high latency still diminish the user experience and prevent drivers from seamlessly transferring their digital lifestyle into their car. In response, technology company Continental has developed a Predictive Connectivity Manager that "looks" into the future to determine network availability and reception quality along the road ahead so that it can then take appropriate action.
The project is an evolution of the Smart Telematics solution that Continental developed together with Carnegie Technologies. With Smart Telematics, it is already possible to aggregate available communication channels to get more bandwidth or to seamlessly switch between the channels once the reception quality gets poor. The Predictive Connectivity Manager is an add-on to not only handle connectivity issues once they arise, but to develop intelligent data management and download strategies for a more anticipatory drive.