The next-generation BMW M5 Touring has been spotted testing on Autobahn and just like its predecessors, the powerful wagon won't be available for sale in the US market. BMW has already teased auto enthusiasts with camouflaged images of the M5 Touring prototype and with a test mule of the wagon caught testing, it can be safely assumed that the company is on its way with the development and launching processes.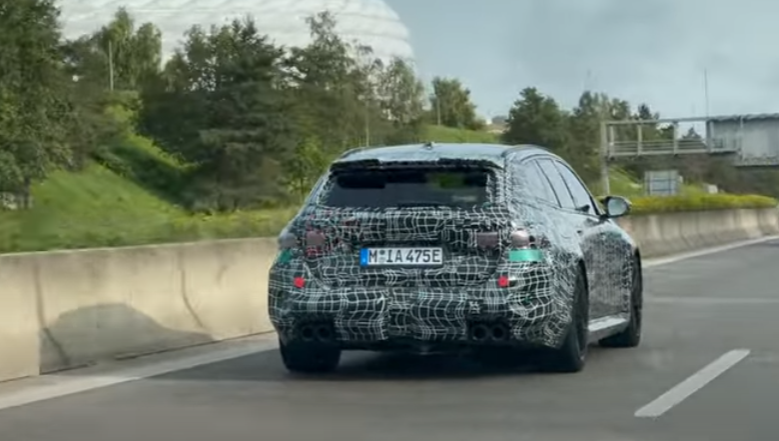 Powered by a 4.4-litre, V8 twin-turbocharged engine, BMW M5 Touring will get an extra push from the electric motor, thanks to the hybrid architecture being used in the wagon. The combined power output is likely to exceed 700 hp, making it far more powerful than the 621hp offered by the Audi RS6 Avant. Just so you know, the M5 sedan has 617hp at its disposal which propels it to 60mph in just under three seconds and with the extra hybrid punch packed by the M5 wagon, expect its performance to surpass its sedan cousin by a handsome margin.
The first time BMW gave M treatment to a Wagon was in 1992 following which the company produced M5 Touring E61 featuring V10 engine between 2007 and 2010. New M5 touring will be sold as the G99 series in the global markets and is likely to go into production late next year. In the run-up to its launch, more details about the specifications, design, and styling of the car will be revealed and like others, we are equally curious about the markets this luxurious and powerful wagon will be available for sale probably in the year 2025.