Odysse Electric Vehicles today announced the launch of its new electric motorbike. Odysse Vader is India's first motorbike to be powered by 7-inch android display and can be controlled by an App and Bluetooth connectivity. VADER motorcycle comes with a range of 125 km on Eco mode and is powered by the Odysse EV App which is available on Android. Odysse VADER, completely made in India, has been launched at an introductory price of INR 1,09,999* (ex-showroom Ahmedabad).
The motorcycle is a blatant copy of the Bajaj Pulsar in terms of panels and uses a large headlight cowl which resembles the Bajaj CTX range to a large extent. The unique elements are the head and tail lamp of the motorcycle which has an LED ring at the front. The design could be a downer for most aspiring owners in the EV space. A major design overhaul should be planned to make sure it has its own identity.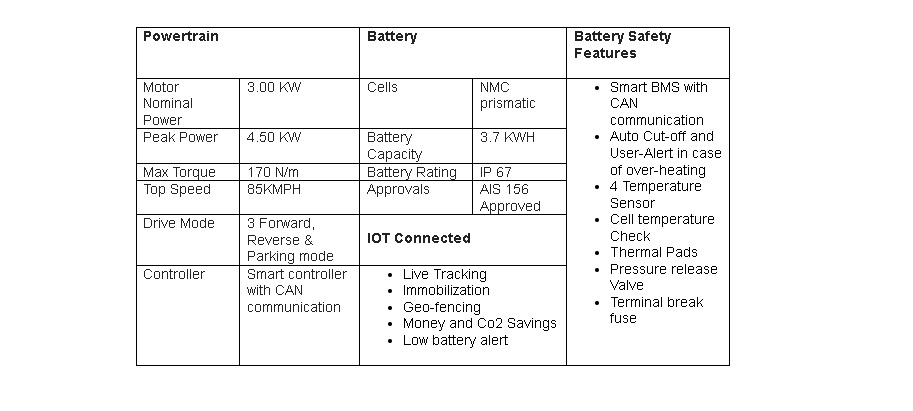 Odysse Vader has an app that comes with connectivity features such as a Bike Locator, Geo fence, Immobilization, Anti-theft, track & trace, Low battery Alert among many other utilities that are essential for ease of navigation for two-wheeler users. The electric motorbike comes with several exciting new features, new engine technologies and is available in exciting five new colours as Midnight Blue, Fiery Red, Glossy Black, Venom Green and Misty Grey.
Odysse Vader is powered by a 3000 Watts electric motor that has a top speed of 85 kmph. With a kerb weight of 128 kgs, the electric bike features a combi braking system (CBS),240mm disc brake at the front and 220mm disc brake on the rear side. For ease of charging, the company has included IP67 AIS 156-approved Lithium-ion battery that can be fully charged in 4 hours. The AIS-156-approved battery pack ensures incomparable fast charging and makes it highly reliable for daily commuting.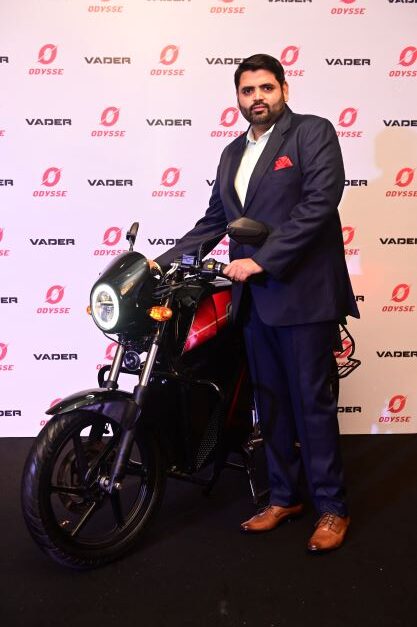 Odysse Vader electric motorbike features a 7-inch Android display, Google Maps navigation, a whopping 18 litres of storage space, an OTA update, Bluetooth connectivity and multiple colour options – making it one of the most comprehensive e-bike packages available today. With advanced technology such as LED lighting, regenerative braking and an easy-to-use battery management system, VADER offers exceptional safety measures along with the latest features at affordable prices.
The electric bike is offers a 3 years warranty on the battery, and 3 years warranty on Powertrain. Odysse VADER will be available for booking Online and across the company's dealership network of 68 outlets at a booking amount of INR 999. The deliveries of Odysse VADER will commence in July this year.