Toyota today announced an exciting offer for its iconic lifestyle utility vehicle, the Hilux. Customers looking to buy the Hilux can now choose attractive low EMI option starting from Rs. 32,886/- or opt for an assured 70% buyback after 3 years, from the date of purchase of Hilux, which are made available exclusively through the Toyota Financial Services. These rollouts have been specially designed keeping in mind the customers' convenience to own the much-celebrated Hilux in the lifestyle vehicle segment.
In line with Toyota's Customer First philosophy, aforesaid buying options are curated with an aim to provide an enhanced value proposition for the prospective consumers who desire to purchase the Toyota Hilux, thereby ensuring low cost of ownership. Needless to mention, since its launch, the Hilux had gained enormous appreciation for its great styling and driving comfort.
Commenting on the announcement, Mr. Atul Sood, Vice President of Sales and Strategic Marketing – Toyota Kirloskar Motor, said, "With the recent announcement of restart of Hilux bookings opening, we are once again overwhelmed with the good customer response. Owning the globally acclaimed Hilux has now become easy & more exciting with best finance options of low EMI or 70% assured buyback after three years from the date of purchase of Hilux. We strongly believe that this scheme will cater to our discerning customer preferences to own and experience the legendary Toyota Hilux with enhanced convenience, thereby giving them the complete peace of mind. For many of our loyal customers, this new offering will be a step up in their journey with Toyota and get to enjoy the Quality, Durability, and Reliability which is associated with Toyota products.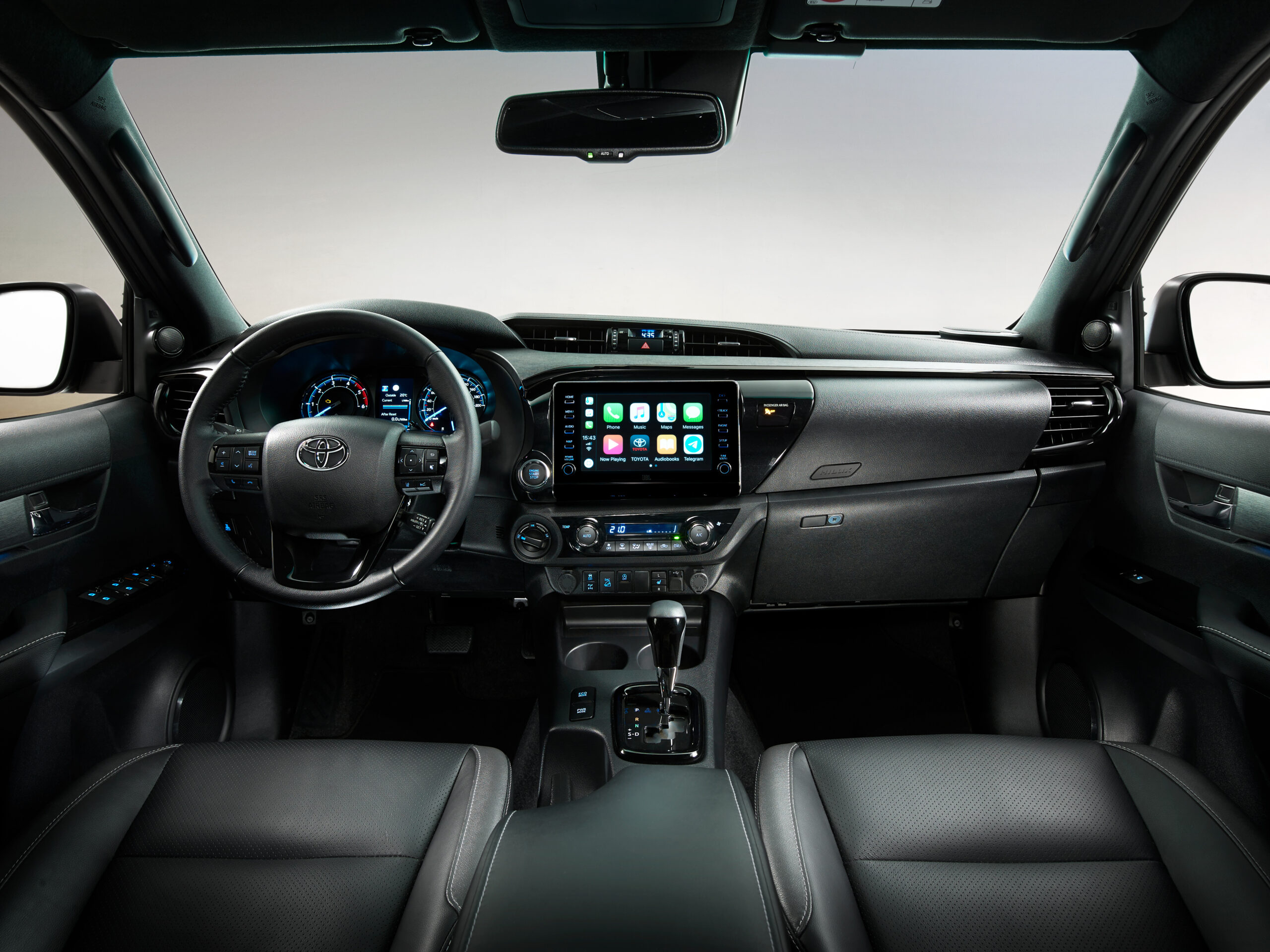 Toyota Hilux is aimed to fulfil the needs of customers seeking an awesome lifestyle utility vehicle that is best suited, not only for off-roading adventure drives on tough terrains, but also for everyday city use. Furthermore, this versatile vehicle is perfectly suited for multiple purpose usages that can cater to new emerging business customers be it campervan, farming, defense, mining, construction, rescue van, etc. With its powerful powertrain system of 2.8 L Four Cylinder Turbo-Diesel Engine, the Hilux is available in option of 6- Speed Automatic and 6-Speed Manual Transmission. All the variants of Hilux are equipped with 4X4 drive capabilities along with many first-in-segment features such as 8" Infotainment system, Connected features (such as Emergency Call [e-Call], Vehicle Security, Remote Check, Smart Watch enabled, Vehicle Static Location, Geofence & Speed alerts and more), Dual Zone AC, Tire Angle Monitor & Front Parking Sensors for a smooth drive.
In addition to a variety of remarkable features coupled with a robust engine, the Hilux also offers exceptional endurance, low maintenance cost, and great practicality for a variety of usage purposes. Furthermore, the Hilux's water wading capability of 700mm makes it suitable for driving through Indian trails, setting new standards in its off-road capability.
Further, the current price of Hilux is as follows (Ex-showroom Price – grade wise):
4*4 MT Standard Rs. 30,40,000/-
4*4 MT High Rs. 37,15,000/-
4*4 AT High Rs. 37,90,000/-