Adishwar Auto Ride India Pvt. Ltd (AARI), an established manufacturer in the Indian superbike market, today announced the arrival of the bicycle brand Benelli Bike, also known as BBike. BBike is inspired by a long history of Italian engineering as it is a part of the iconic brand Benelli, which has been producing motorcycles in Pesaro, Italy since 1911. In 2018, Benelli diversified its brand within the mobility business, with the inception of the bicycle business as a part of its philosophy to offer mobile independent solutions for all mankind.
BBike leverages Benelli's expertise in two-wheeled design to produce the latest in bicycle technology that pays homage to Italian bicycling and motorcycling excellence. BBike carries out operations in Italy and America, while offering services in several markets across the world.
Speaking on the Occasion, Mr. Vikas Jhabakh, Managing Director, Adishwar Auto Ride India said, "After successfully establishing Benelli in India, with a network of over 50 Dealerships, we are proud to introduce the Italian icon's Bicycle brand, BBike. The athleisure and fitness sector in India has gained tremendous popularity in recent years as more and more people have become fitness enthusiasts, making it the perfect time for us to bring BBike into the Indian market.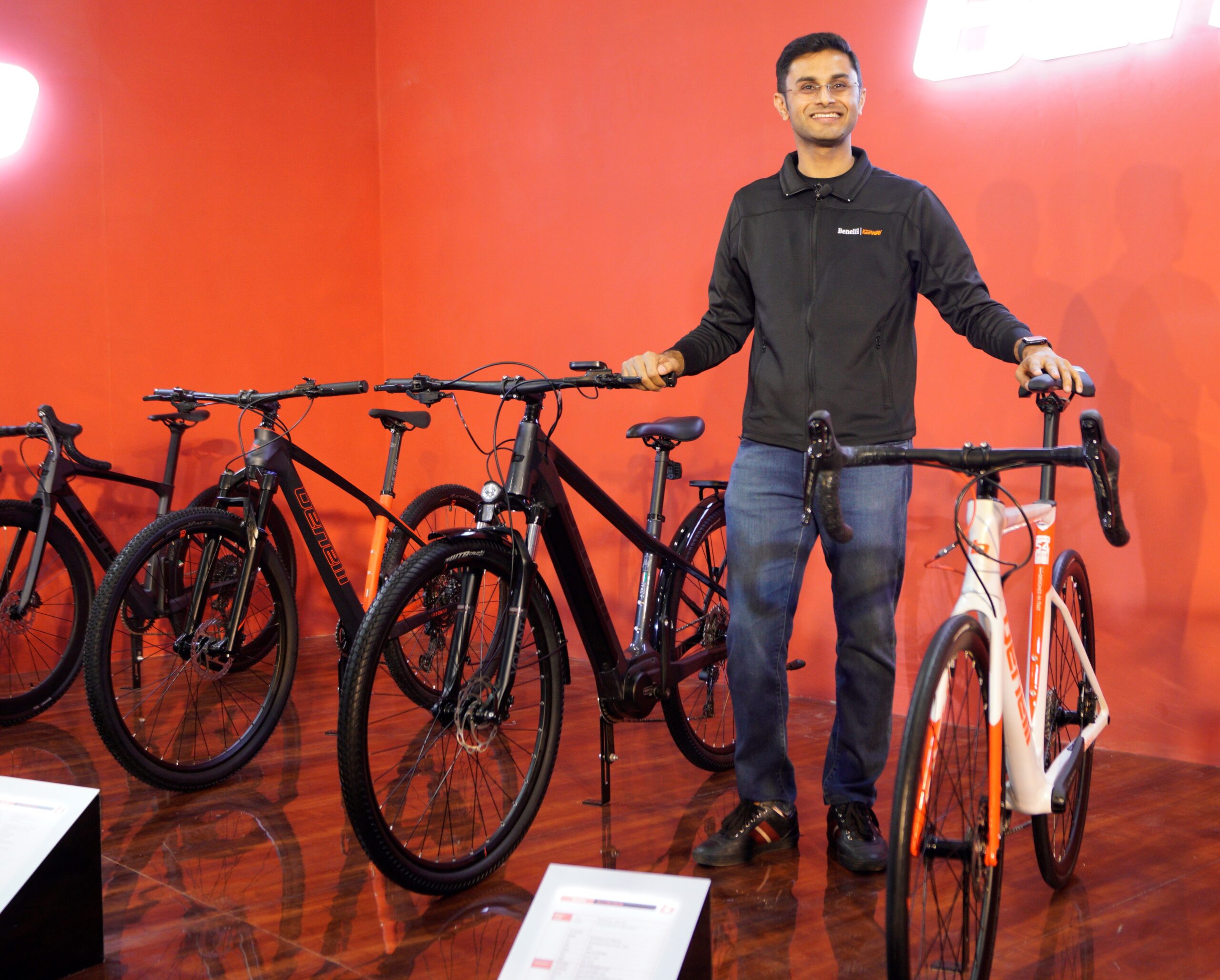 He further added, "There is a huge demand and great potential for international bikes and BBike with its exciting range, comes across as the perfect blend of innovation and technology. BBike offers a wide range of Mountain, Gravel and road focused bicycles, along with Electric powered bicycles. With the focus on serving our customers and addressing every bicycling need, we will be offering a range of accessories that include protective gears, spares, components and after sales service."
With product categories that include Mountain Bike (MTB), Road, Gravel, e-MTB, and e-Urban and E-Balance bicycles, BBike stands out with a competitive lineup of bicycles catering to several riding formats. BBike bicycles are available in both aluminium frames, and high-quality carbon fibre models. To match the cyclist's preferences, a range of component options from premium brands are also offered. These include – Bafang, Shimano Deore, Shimano Altus, Suntour, Continental, CST, etc.