Harley Davidson Motorcycles under the 1000cc bracket, 250-500cc new motorcycles or cruisers and Livewire along with 1250cc custom cruiser
Harley-Davidson plans to offer its most comprehensive lineup of motorcycles, competing in many of the largest and fastest growing segments with a full portfolio of motorcycles across a broad spectrum of price points, power sources, displacements, riding styles and global markets. Highlights include:
· Extending the company's leadership in heavyweight motorcycles by continuing to develop improved, more technologically-advanced Touring and Cruiser motorcycles that will keep existing Harley-Davidson riders engaged and riding longer.
· Introducing a new modular 500cc to 1250cc middleweight platform of motorcycles that spans three distinct product spaces and four displacements, starting with the company's first Adventure Touring motorcycle, the Harley-Davidson™ Pan America™ 1250, a 1250cc Custom model and a 975cc Streetfighter model, all of which are planned to launch beginning in 2020. Additional models to broaden coverage in these product spaces will follow through 2022.
· Developing a more accessible, small-displacement (250cc to 500cc) motorcycle for Asia emerging markets through a planned strategic alliance with a manufacturer in Asia. This new product and broader distribution is intended to fuel Harley-Davidson's customer access and growth in India, one of the largest, fastest growing markets in the world, and other Asia markets.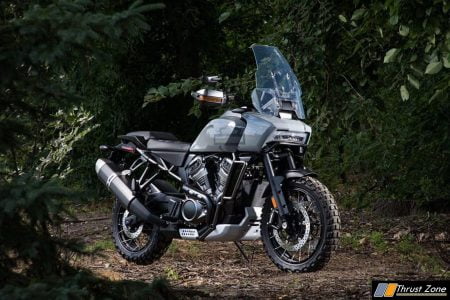 · Leading the electric motorcycle market by launching Harley-Davidson's first electric motorcycle, LiveWire™, in 2019 — the first in a broad, no-clutch "twist and go" portfolio of electric two-wheelers designed to establish the company as the leader in the electrification of the sport. LiveWire will be followed by additional models through 2022 to broaden the portfolio with lighter, smaller and even more accessible product options to inspire new riders with new ways to ride.
· Creating high-engagement customer experiences across all retail channels – including improving and expanding the company's global digital capabilities by evolving the Harley-Davidson.com experience to integrate with and enhance the dealership retail experience for existing and new customers.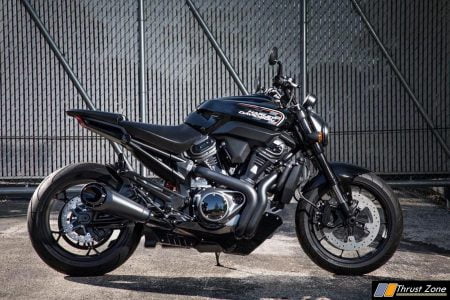 · Establishing strategic alliances with global leading e-commerce providers to extend access to Harley-Davidson to a pool of millions of potential new customers.
· New retail formats — including smaller, urban storefronts globally to expose the brand to urban populations and drive sales of the expanded Harley-Davidson product portfolio and expand international apparel distribution.
Harley-Davidson will implement a performance framework to significantly enhance the strength of the dealer network and the customer experience, enabling the best-performing and most entrepreneurial dealers to drive innovation and success for themselves and Harley-Davidson — while providing the premium customer experience the brand is known for across an increasingly diverse product and customer base.