BMW Motorrad is readying not one but three new GS motorcycles. And the reason we know about this now is due to the fact that the Bavarian manufacturer accidentally spilled the beans. Well, it was the brand's service website actually, which gave away the details about the new incoming GS range, confirming rumours that larger capacity motorcycles were under development. BMW's service website confirmed the availability of the R 1300 GS, R 1400 GS, and the M 1300 GS.
Not to ruin the surprise but the BMW R 1300 GS seems like a natural progression over the current R 1250 GS in the brand's line-up. The new name promises a larger capacity engine and could be a completely water-cooled motor as opposed to the air-water cooling mix on the current model. This brings better control over the combustion environment and will help reduce emissions. It will also offer better sound insulation, which will be another requirement to meet the upcoming Euro5B emissions compliance in Europe.
Up next, the BMW R 1400 GS is expected to be the new name for what is currently the R 1250 GS Adventure motorcycle. The source suggests that the GSA was always seen as a more hardcore version of the standard model. With the new R 1400 GS, BMW is likely expected to redefine the model with more power, more tech and a bigger tank. All of this to compete with arguably the best bike in the segment, the Ducati Multistrada V4. Meanwhile, the R 1300 GS will be the more off-road-oriented model and is likely to come at a more accessible price.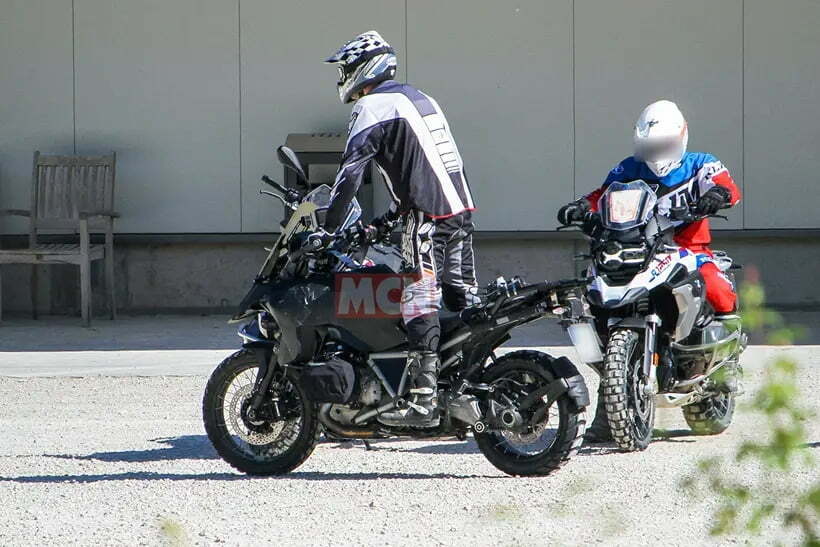 Lastly, the BMW M 1300 GS is the all-new surprise that the bike maker is packing in. The new M badge usually denotes power and performance in BMW-speak and here too, it won't be too different. Much like the BMW M 1000 RR, the M 1300 GS will mean lots of carbon fibre components, a spirited exhaust and several other upgrades. It also needs to be seen if the bike gets road-biased alloys and a dedicated track mode, should the M 1300 GS owner want to hit the race track on occasion.
Either way, BMW is tight-lipped about these leaks but we do expect the company to make an official announcement later in the year about these motorcycles. The adventure tourers are likely to hit the market sometime in 2023 and the range will come to India as well.