Volvo Car India's luxury EV the XC 40 Recharge captured 25% of the market share in the luxury EV segment. According to data available on the Government of India's Vahan portal, the XC40 Recharge sold 241 units in the period January-June 2023 which corresponds to 25% of the luxury EV segment. Volvo's XC 40 Recharge was launched in July 2022 with deliveries commencing in November 2022. 365 Volvo XC40 Recharge has been delivered since deliveries started in Nov 2022. The XC40 Recharge is India's first locally assembled luxury electric SUV.
"The XC 40 Recharge capturing a twenty five percent market share in its segment, is indeed remarkable and coming at a time when we are celebrating the first anniversary of our Pure Electric XC40 Recharge launch makes it even more memorable. The XC40 Recharge is currently the only EV model in our portfolio and as such having a twenty five percent share is a reflection of the confidence that our customers have reposed in the brand" said Mr Jyoti Malhotra, Managing Director, Volvo Car India.
The XC40 Recharge is India's first locally assembled luxury electric SUV. Customers also get a 3 years comprehensive car warranty, 3 years Volvo service package, 3 year RSA, 8 years battery warranty, digital service subscription of 4 years and an 11 Kw wall box charger. The customers of XC40 Recharge also get the exclusive membership to the company's ultimate luxury program called 'Tre Kronor Experience'.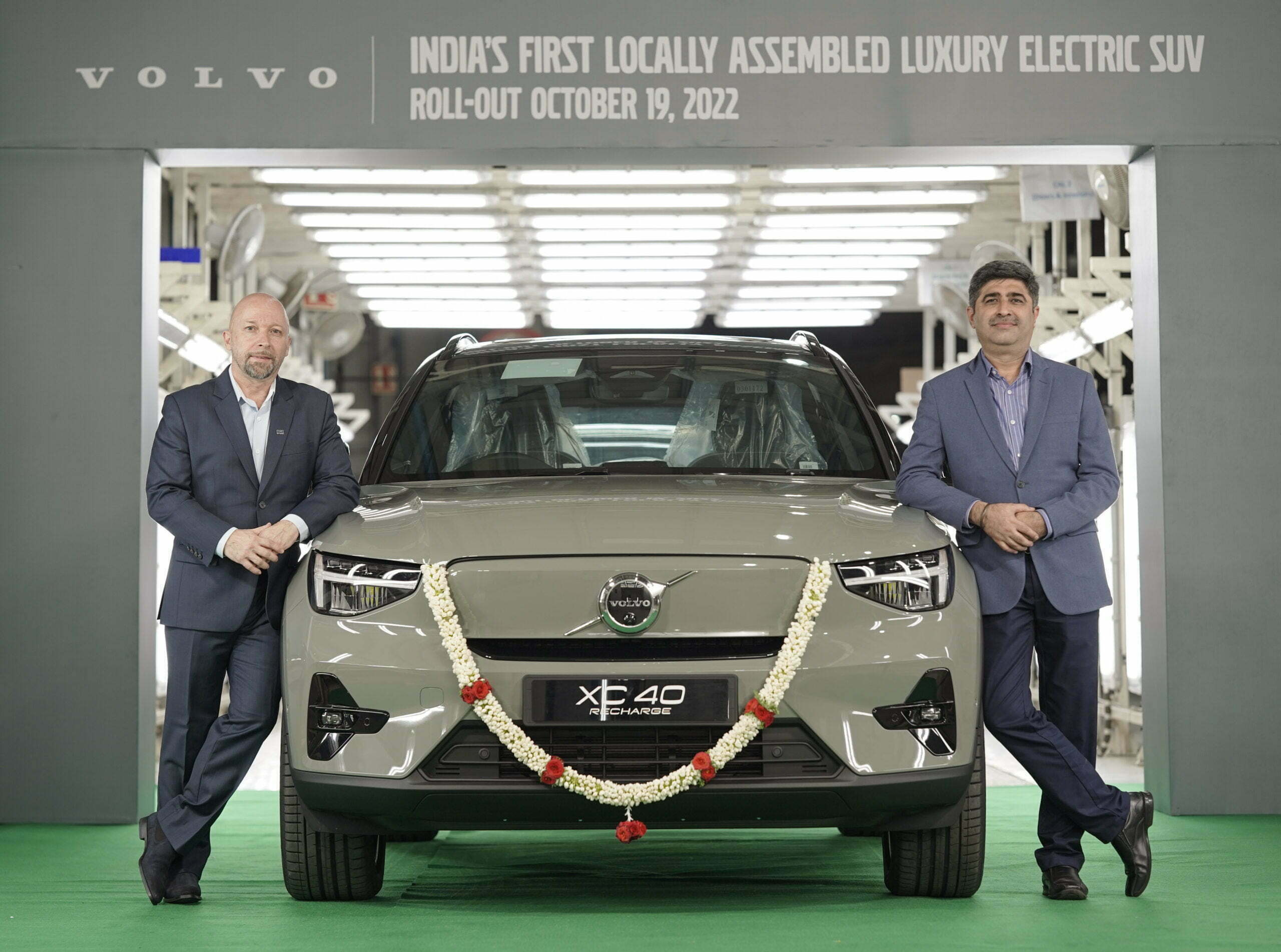 XC40 Recharge pure electric is powered by a twin-motor. The SUV delivers a power output of 408 bhp and 660Nm of peak torque. The electric motors are powered by a 78 kWh battery pack giving a range of up to 418kms on a single charge, as per international test conditions (WLTP). It can go from 0 to 100 kmph in just 4.9 seconds. The battery can be recharged from 10 per cent to 80 per cent in around 28 minutes using a fast charger (150KW).
With the introduction of the Volvo C40 Recharge, Volvo Car India further consolidates its position as a leading force in the luxury electric vehicle market. Introduction of C40 Recharge is in line with company commitment to have 100 percent electrified vehicles in the portfolio by 2030. With no competition in sight as of now. Volvo's EV's big jump is helping them grow. Other manufacturers are getting ready with it. Mercedes will come with EQA, BMW will come with the iX1 and everyone else is still far away. Lexus might come with something that is based on the UXe