As the festive season kicked off, CarLelo (A Capri Loan Venture), the online new car-buying platform, experienced a surge in sales of 150 new cars during the auspicious occasion of Dhanteras.
In line with this, CarLelo also witnessed a 60 % increase in digital inquiries during the festive season. This indicates a growing inclination toward the ease and convenience of digital interactions throughout the new car buying process. Millennials have played a substantial role in online booking, constituting 70% of the total buyers from the northern region. CarLelo's platform is popular with young people as it offers a convenient and seamless way to buy a new car online.
Gaurav Aggarwal, Founder and CEO of CarLelo, A Capri Loan Venture commented "We have seen an increase of 4X in sales during the last two months. We are thrilled to see the growing number of young professionals embracing the ease and efficiency of online new car buying. We are committed to adapting to the changing landscape and offering a seamless and accessible platform for all customers. Furthermore, we look forward to the exciting future, where we will continue to innovate, expand, and provide quality cars and service to meet the evolving needs of today's generation.
Regarding trends in new cars, CarLelo saw the highest demand in the Delhi NCR region, followed by cities like Meerut, Lucknow, Kanpur, and Ambala. The company has also seen a consistent demand for brands like Maruti Suzuki, Hyundai, Tata Motors, Mahindra, Kia, MG Motors and Toyota. Among new car buyers, black, blue, and white are the top color choices. Simultaneously, there was a remarkable 50% increase in the demand for SUVs, signifying a preference for spacious and versatile vehicles.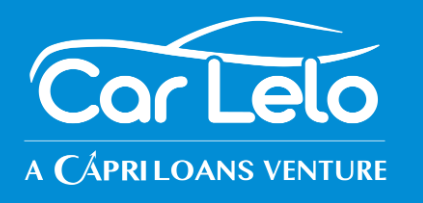 When it comes to fuel choices in the city, 33% of buyers opted for petrol cars, 11% favoured diesel , 45% CNG and 11% electric, illustrating a diverse range of preferences and needs met by CarLelo's selection. These statistics highlight CarLelo's ability to cater to a wide array of consumer tastes and preferences, contributing to the company's success this festive season.
It is India's first multi-brand virtual car showroom, where you get the best new car deals. The brand strongly believes that buying a new car is a unique escapade that does not happen every day and its vision is to provide an overall bespoke experience to customers, all from the comfort of their home. One can visit the website, select the desired brand and choose a model based on variant, colour, features, and mileage. While doing this from a large curated catalogue of brands and models, the customer is directly connected to a relevant dealer based on his location without physically having to visit a dealership. Further, they can avail the best offers and deals on their new car by connecting with multiple dealers. For the ones looking to finance their dream car, the company offers the best low-interest rate and minimum paperwork for their customers. The company today has grown to become a leading online marketplace for buying new cars.