After acquiring a controlling 51% stake in the French brand Peugeot in 2015, Mahindra has now decided to go ahead and purchase a 100% equity stake in the company. This move is seen as a bid of Mahindra to boost its presence in the European market. There is no disclosure of the amount that Mahindra will pay to acquire complete ownership of the group PSA Company though one thing is clear that Mahindra is eying to gain more market share in European as well as Asian markets with this new acquisition.
This is evident from the announcement that there will be seven new product launches by the Peugeot by 2021. As a part of the license agreement, Mahindra will use the Peugeot branding while the designer team from Peugeot will be tasked primarily with the designing of upcoming products. Mahindra had already invested around 28 million pounds in the company which has resulted in improved performance by Peugeot in markets it operates.
Some of the significant models bringing the glory back to Peugeot include the likes of Kisbee, Metropolis, and GT maxi-scooter. Kisbee is 50-cc moped which has emerged as the best selling model in its segment in European markets while Metropolis scooter with three-wheels is garnering a tremendous response in both China and Peugeot's home market.
The time chosen by the Mahindra group is strategic as most of the countries in Europe are looking for new ways to decongest cities.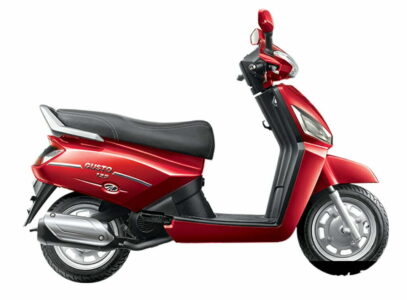 The use of 2-Wheeler figures prominently in the decongestion scheme of things and that explains the logic behind this new investment by the Mahindra. Having a 100% equity stake means there is no hindrance for the Mahindra to take any operational decision related to the brand including shifting the manufacturing of the scooters to its underutilized facilities to lower cost and reap synergy benefits.
There is no concrete plan of re-launching Peugeot brand in India yet although discussions are on whether there is market potential for the premium range of Peugeot's scooters in India. The success of Aprilia scooter positioned in the posh category could very well provide an indication that Indians are not averse of premium offerings though the final call in this regard will be taken by the Mahindra in due course of time.