Continental India's Bengaluru plant recently reached a milestone of producing five million Electronic Control Units (ECUs). Driven by its commitment to safety, the technology company started the production of ECUs in February 2017 and has reached the five-million mark.
Sukhdeep Sandhu, Market Head India – Passive Safety and Sensorics (PSS), Vehicle Dynamics (VED), and Hydraulic Brake Systems (HBS), Continental Automotive said, "Safety is one of Continental's top priorities and we believe that safety is for everyone. Our aim is to offer the latest safety technologies to our customers that comply with global specifications. With progressive steps and various safety legislations introduced by the government, the safety content in a vehicle has been on the rise. Through our 'in the market, for the market' approach, we adopt globally proven technologies and adapt them to the needs of the local market. Additionally, with the Indian government mandating the six-airbag rule from October 2023, we are well prepared to meet the demands of the market."
Phanindra Karody, Plant Head, Bengaluru, Continental Automotive India, said, "We are glad to achieve this milestone of producing five million ECUs this year from the Bengaluru Plant. As a global tier 1, our production follows global manufacturing standards, and the transition to Industry 4.0 has assisted us in not only upkeeping product quality and efficiency improvement, but it has also helped in effectively mobilizing our supply chain. We are planning to increase our ECU production capacity by at least 20 percent by next year. Apart from catering to leading OEMs in the local market, the Bengaluru plant also exports these control units to other regions."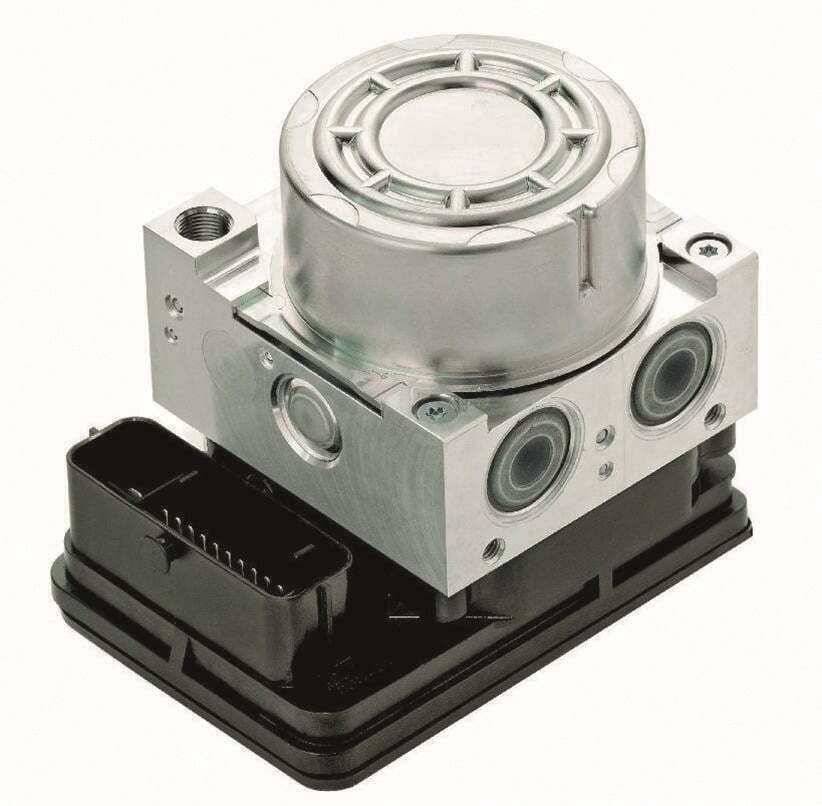 Varied product range
Under the ECU umbrella, the Bengaluru plant manufactures four main components. Further, under ESC, there are three variants being produced – The Base Variant, High Variant, and High Plus Variant.
ESC: The Electronic Stability Control (ESC) is a critical safety component under ECUs that prevents critical vehicle states from developing. It is also required for other safety technologies like driver assistance systems. The ESC system constantly compares the driver's input to the vehicle's actual behavior by evaluating data from the wheel speed sensors, steering angle sensor, yaw rate, and lateral acceleration sensor.
The ESC systems provide analog-controlled, infinitely variable valves for minimal pedal vibration and optimally dosed pressure build-up in the Adaptive Cruise Control (ACC) automatic braking process, all the way up to bring the vehicle to a complete halt in stop-and-go traffic.
MK 100 MAB: The two-channel ABS MK 100 anti-blocking system provides improved brake control and thus more driving safety through an optimized deceleration. The new generation is around 50 percent smaller and lighter than its predecessor.
MiniMAB: The small and lightweight solution for scooters and small motorcycles.
Easily adaptable to vehicles, because only one wheel speed sensor is required. The system prevents the front wheel from locking up and thus avoids a fall or the vehicle becoming unstable.
MK 100 ABS Entry: Low in its project application efforts, the MK 100 ABS Entry has been designed for vehicle segments A, B, and C in emerging markets. The packaging is compact, extremely light, and fits in the MK 100 ESC box dimensions.
Continental develops pioneering technologies and services for sustainable and connected mobility of people and their goods. Founded in 1871, the technology company offers safe, efficient, intelligent, and affordable solutions for vehicles, machines, traffic, and transportation. In 2021, Continental generated sales of €33.8 billion and currently employs more than 190,000 people in 58 countries and markets. On October 8, 2021, the company celebrated its 150th anniversary.
Continental has been present in India for close to 50 years through technology partnerships (Continental Tires since 1974) and joint ventures for its various businesses. Today, the tier 1 automotive supplier, tire manufacturer, and industrial partner operate across India – with about 8000 employees across 13 locations, including seven plants that cater to the Indian market and a Technical Centre that supports Continental's global R&D activities.
Press contact