Dochaki PeaceMachine is a re-imagined old IND SUZUKI in a Bobber Avatar and the PeaceMachine is interesting
The custom motorcycle scene in India is still in a very nascent stage. With a handful of known names in the business, India needs more people to come out and take up this (generally) profitable and passion driven field. Saying that, we have known the Dochaki Custom Motorcycle guys for some time now and kinda like where their work is going. Their latest build, is called the PeaceMachine and it is indeed interesting.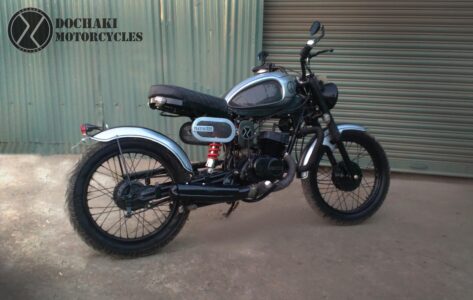 The build is based on the IND Suzuki platform. These old bikes were a charm back in the days and we have come to love them ever since. Anupam from Dochaki said that he was delighted to work on this PeaceMachine build. The idea was to convert this city commuter into a Bobber. The work started with replacing the old twin shocks with a new monoshock assembly. This was managed with extended swingarms and fatter tyres. Dochaki also changed the front suspension in order to give the PeaceMachine build a broader stance which let them put in a fatter front rubber as well.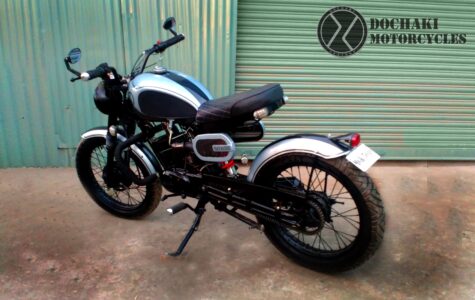 The PeaceMachine build gets a custom rear sub-frame to hold the seat in its place. Most of the bikes wiring as well as the oil box have now been positioned below the new seat assembly. Dochaki has also given the PeaceMachine build a new drop shape tank and custom tyre hugging bobber mudguards. New side panels cover the chassis parts while a larger piston with a free flow air filter and a new exhaust made sure that the new additions had enough power to go with the looks.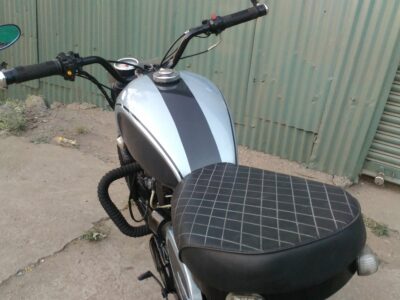 To finish off the PeaceMachine build the bike was painted in a custom Dark Grey and Polar Blue shade to let the bike have a chilled out beach happy look. Finally a World Peace logo was embedded to the design to show off the intentions of the PeaceMachine build. Do let us know what you think of it in the comments below.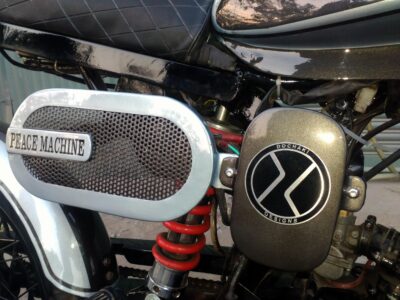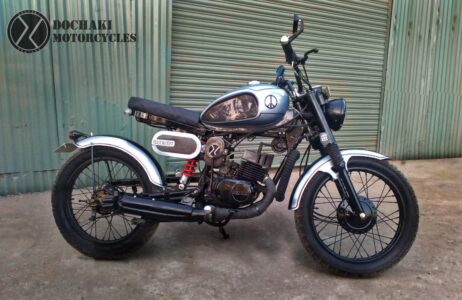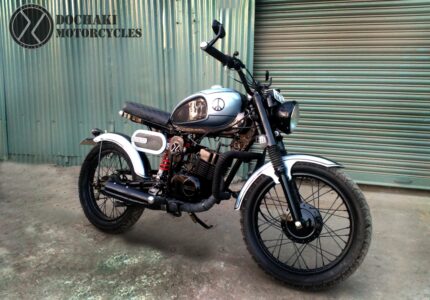 For more Visit: Dochaki Designs