DSK Benelli Sales Stands At 3000 unit this year, Inches Towards Competition and will offer more products this year
DSK Motowheels is one of the biggest players in the superbike industry today. In partnership this time with legendary Italian superbike brand, Benelli, both have created another good option to look at when it comes to superbikes. All of this was done in shorter times than expected. This success can be seen in the sales figures that DSK Benelli has clocked. DSK Benelli in India has sold 3,000 bikes in India already.
DSK Benelli has managed to carve a strong niche for itself in India's superbike industry thanks to their emphasis on performance design and increase in dealerships nationwide. The DSK Benelli TNT 600i was an instant hit in the Indian market and is the reason DSK Benelli is doing well in India. Benelli TNT 600i is the reason this has happened. The motorcycle being the fastest selling model from the brand, has helped in registering 1000 units being sold already.
The sales of the already popular superbike went higher once the company launched its ABS version in June 2016. The company will expand this growing success by offering upcoming Benelli models such as the 302R and the TRK 502. The models will be launched by the end of fiscal year 2016 – 17.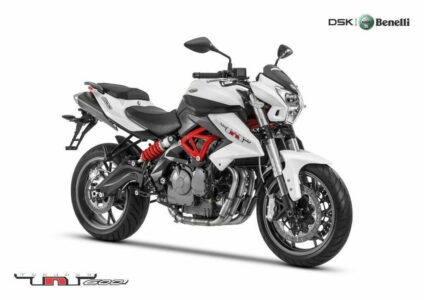 DSK Benelli sales and service network offers 24 x 7 on call breakdown service and an industry first, 4 years unlimited kilometers extended warranty on its entire range of DSK Benelli superbikes. DSK Benelli's current production capacity is 7,500 units ever year and is enough to cater enthusiast for now. However, by the end of 2017, the production capacity would go up to 1,00,000 units per annum with a single shift. The stable has motorcycles such as TNT 25, TNT 300, TNT 600i (ABS), TNT 600 GT, TNT 899 and the TNT R 1130.
DSK Benelli is set to open 15 more showrooms PAN India. The company's network has grown with 17 well positioned showrooms with 3S facility PAN India. New showrooms will shortly be coming up in cities like Siliguri, Baroda, Bhubaneshwar, Vijayawada, Lucknow and Agra. Furthermore, DSK Benelli will also look into entering Nagpur, Raipur, Patna, Udaipur, Calicut and Trivandrum with 3S facilities in the coming months.