Ducati's V4 engine made its debut on the Panigale showcasing its brilliance on the track. But the motor felt equally at home on the Multistrada V4 as well when that arrived last year. Now, the V4 motor will soon find a different application and this time, it will be on a cruiser. Ducati is working on a new Diavel and the power cruiser is all set to pack more fire power than before. The Ducati Diavel V4 was a rumour for the longest time but the latest spy shots emerged from Europe confirm its existence.
The test mule arrives on public roads with some black wrap but the model remains distinctly Diavel. It seems the test rider stopped to tank up on the Diavel V4 and that's when the auto paparazzi snagged some detailed pics of the bike. The images reveal the embroidered "Diavel V4" stitching at the back of the seat. There's also the Ducati red paint that seems to be the bike's original paint under the black wrap.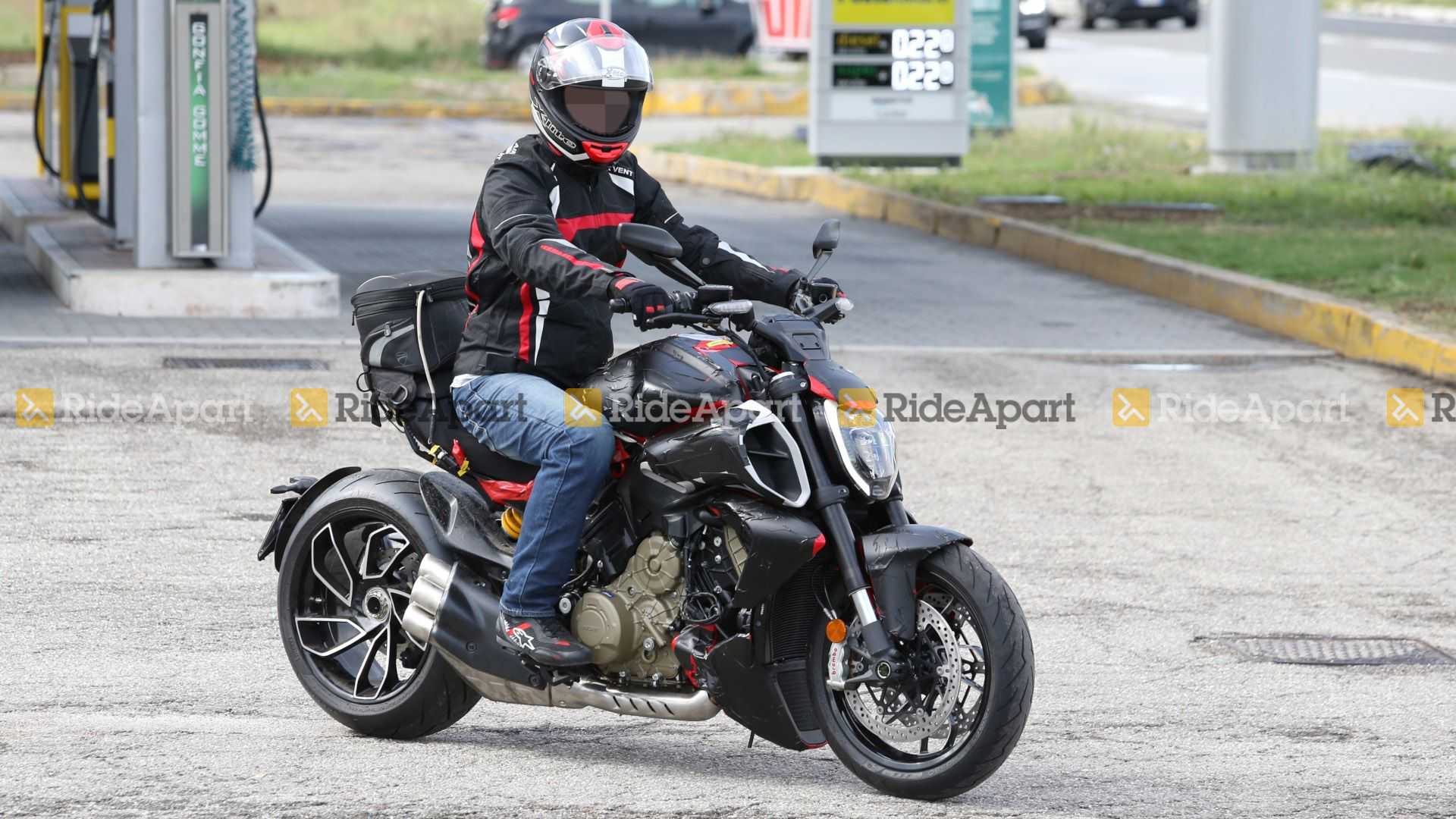 Some of the notable bits on the Ducati Diavel V4 include the four-slash exhaust tips, which is two more than the outgoing Diavel. It also comes with a single-sided swingarm, and massive intake scoops on either side to feed air into that monstrous motor. The Diavel V4 though looks leaner with sharper lines. The licence plate bracket has also been redesigned along with bits of the tail section, which has been carried over from the V2 version.
With respect to power, the V4 motor could be tuned on the same lines as the Streetfighter V4. It could make more torque though in comparison to the Streetfighter. With the model appearing to be nearly production-ready, it's likely that the Diavel V4 could make its global debut as early as November at EICMA. More details will be revealed then. The power cruiser will make its way to India in 2023.