Royal Enfield, the global leader in the mid-size (250-750cc) motorcycle segment, today announced the launch of the Streetwind Eco Riding Jacket – the first ever sustainable riding jacket, setting a new benchmark in the riding gear segment. Promoting the cycle of reusability, the Streetwind Eco Riding Jacket ensures greater environmental sustainability. Along with repurposing 75 plastic pet bottles per jacket–the newest addition to Royal Enfield Apprarel's offering–also integrates 100% recycled materials such as recycled polyester shell fabric, recycled polyester mesh fabric and recycled nylon Cordura. The Streetwind Eco Riding Jacket continues to offer the utmost comfort, safety, quality and style while prioritising sustainability.
This jacket features sustainable materials and a 90% Ventilated Mesh to keep city riders cool and comfortable. Its lightweight design allows for unrestricted movement, and its easy packable feature offers convenience on the go. Having repurposed 412K plastic bottles to create 5400+ eco-conscious jackets, Royal Enfield is set to reduce CO2 emissions by 14 tons and also prevent 2 cubic meters of plastic bottle waste from entering landfills. Moreover, the zero-liquid discharge strategy enables efficient water recycling in the production process.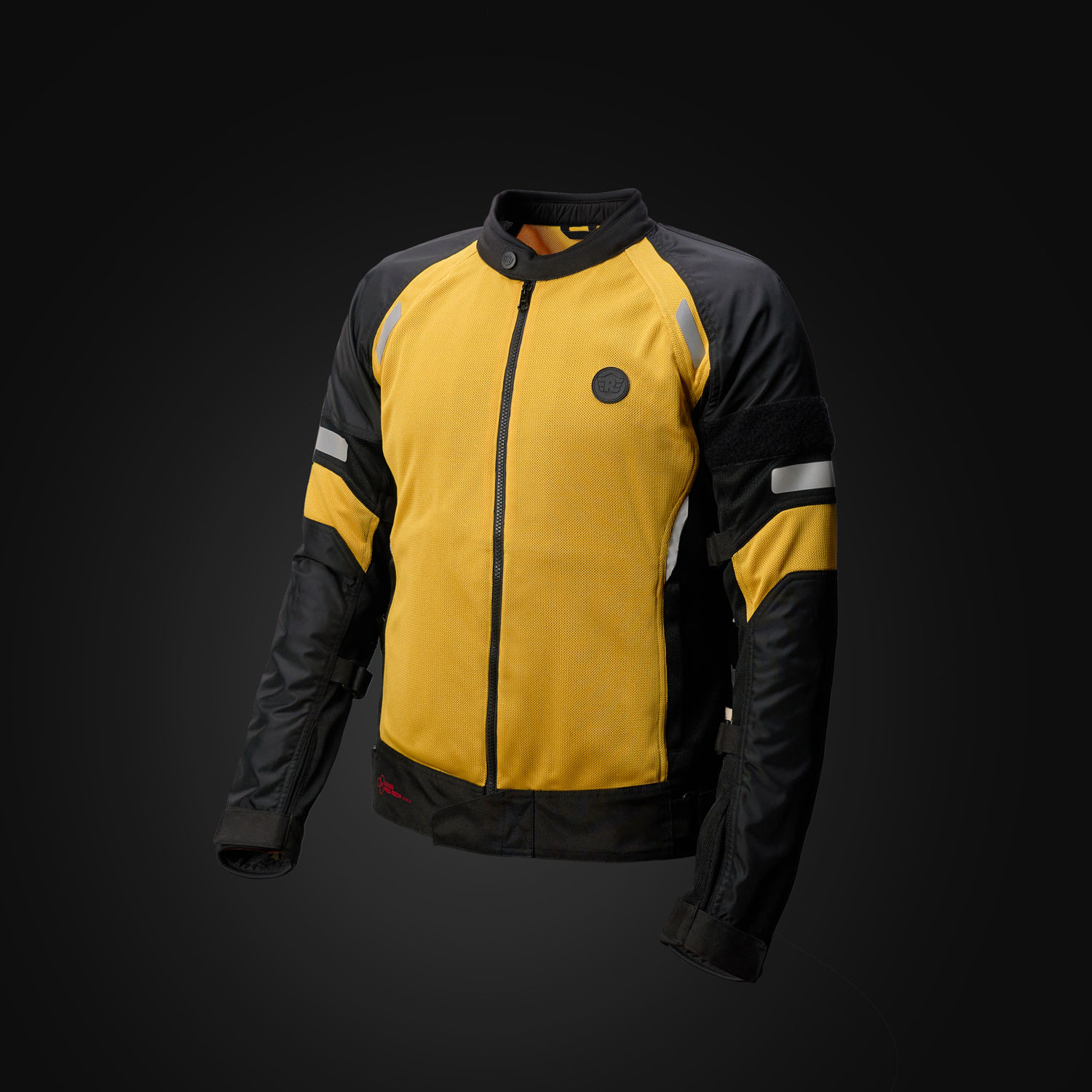 Safety is paramount for Royal Enfield, and the Streetwind Eco Jacket has been innovated keeping this aspect in mind. Equipped with the newly launched Ergo Pro Tech CE level 2 armour, meticulously crafted with a focus on precision and ergonomics. This passes the latest CE 2 standards even under challenging conditions like ambient, wet, hot, and cold temperatures and their 3D construction ensures a perfect fit for the human body's impact zones. The shoulder and elbow armours are contoured to provide a snug fit at the joints, allowing for comfortable movement without any discomfort. Moreover, the design considers easy integration into jackets and trousers, making it convenient for the riders. The innovative Hexa pattern, with strategically placed grooves, enhances the flexibility of the armours. To promote breathability, multiple vents are incorporated into the design, ensuring the rider's skin remains cool and comfortable. We will test these jackets for you soon. Stay tuned for a full review.