Revolt Motors, India's largest selling electric motorcycle brand, is excited to announce the launch of its official merchandise collection on Amazon. The collection is now available for purchase at www.amazon.in/revolt, allowing fans and enthusiasts to showcase their passion for electric mobility in style.
Revolt has garnered immense popularity and a dedicated fan base since its inception. With the launch of its merchandise collection, the brand aims to provide an opportunity for its customers to not only ride the electric revolution but also wear it proudly. The collection features a wide range of high-quality products, including apparel, accessories, and lifestyle items, all inspired by Revolt's commitment to sustainability, innovation, and style.
Revolt's merchandise collection showcases sleek and contemporary designs that resonate with the brand's cutting-edge image. Customers will be able to choose from an array of stylish t-shirts, hoodies, jackets, jeans, shirts and more. Each product is carefully crafted to provide maximum comfort and durability, ensuring a premium ownership experience for Revolt's fans.
In addition to apparel, the merchandise collection also includes accessories such as keychains, phone covers, and backpacks, allowing fans to showcase their affinity for Revolt in their everyday lives. With these products, Revolt aims to create a community of like-minded individuals who are passionate about sustainable mobility and are eager to support the electric revolution.
Starting today, the Revolt merchandise collection will be exclusively available for purchase on Amazon. Customers can browse and buy their favorite products with the convenience and reliability of Amazon's online platform. Whether as a gift for a fellow Revolt enthusiast or as a personal statement, the merchandise collection offers something for everyone.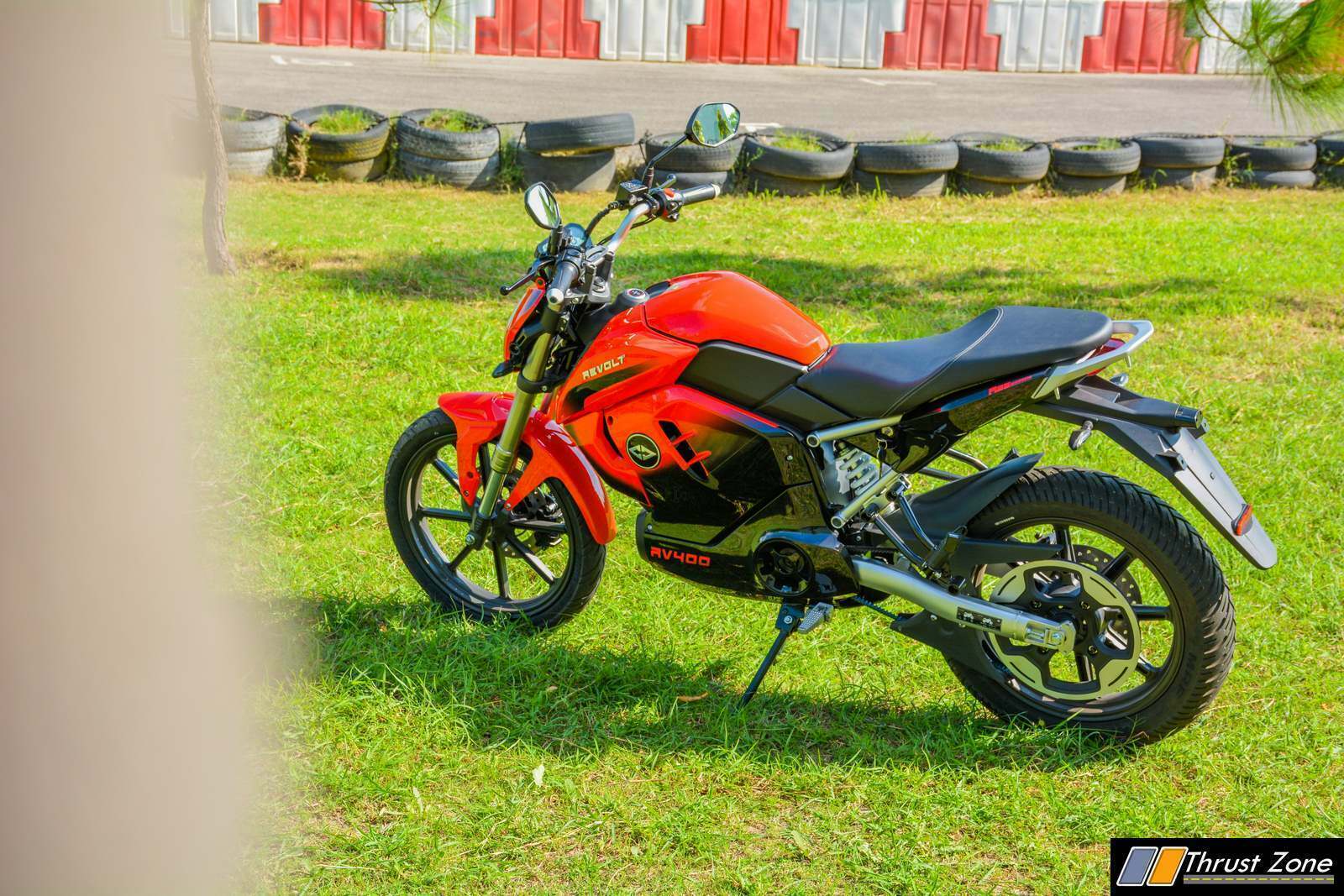 A strategic collaboration with Flipkart for the launch of sales of RV400 EV motorcycle on Flipkart e-commerce platform. This partnership represents a significant milestone for both companies as they come together to redefine the future of sustainable transportation. Customers can now buy their favourite RV400 on Flipkart at http://fkrt.it/6duD49NN
Flipkart provides a unique platform to introduce the cutting-edge RV400 EV motorcycle to tech-savvy and environmentally conscious consumers pan India. The collaboration aims to accelerate the adoption of electric vehicles and promote eco-friendly mobility solutions.
The RV400 EV motorcycle, with its groundbreaking features and advanced technology, has garnered immense attention from enthusiasts and potential buyers. Leveraging Flipkart's robust e-commerce platform, Revolt Motors aims to reach a broader customer base, making its electric motorcycle easily accessible across India and beyond.
The RV400 EV motorcycle will be available for purchase on Flipkart with customers able to enjoy special benefits, including exclusive offers, fast delivery, ensuring a seamless and enjoyable shopping experience.
Revolt Motors will be using its extensive logistics network and customer-centric approach to deliver the EV motorcycle to customers in remote areas, expanding its presence throughout India. The collaboration between Revolt Motors and Flipkart, two industry leaders committed to innovation and sustainability, underscores their shared vision of creating a greener future through advanced technology and eco-friendly mobility solutions.