India's motorsport infrastructure needs a lot of development and we are finally seeing some good movement in this regard. In fact, the country is all set to get a brand new race track in Maharashtra and the circuit layout recently received FIA accreditation meeting the Grade 3 requirements. The Nanoli Speedway will be built off the Mumbai-Pune Expressway and will be completed by late 2021, making it the first proper race track in Maharashtra. The news is certainly a big one for the state's auto enthusiasts, not to mention the circuit will be more accessible to the automakers for testing, which are located in and around the region.
The Nanoli Speedway is an extension of the Nanoli Stud farm that's already located on the property. The project promises to have a number of world-class facilities beyond just the race track. The circuit itself has been designed by the UK's Driven International with inputs from India's former F1 driver Karun Chandhok. The FIA approved track will be 2.928 km long with 12 turns. The track also incorporates two long straights that should make for some high-speed action. A simulation of the track with the Jaguar F-Type also reveals a lap time of 1 minute 21.6 seconds, with an average speed of 123kmph.
The track will also have asphalt and grass run-off areas, and there are at least three configurations planned for the circuit. This includes a Speed Circuit that will be 2.788km long and will feature 14 turns, while a shorter West circuit of 1.425km will have seven turns. A third East circuit of 1.463km with eight turns will also be available, allowing organisers to use the circuit for different events.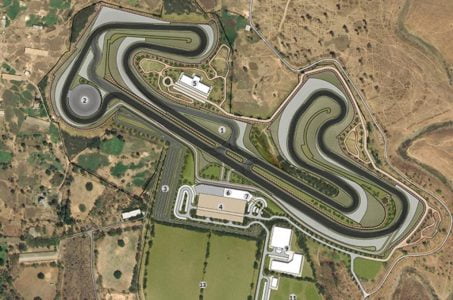 The Nanoli Speedway will also host facilities like a 4×4 and off-road centre, pit building, paddock and VIP lounge. There will also be a car garage and museum within the premises. The Speedway will also host exclusive track days for the Nanoli Country Club members. A karting circuit within the facility is also said to be planned.
The Nanoli Speedway has already received approvals from the FIA and the FMSCI and is expected to be ready by late next year. However, it needs to be seen as to when the track will get all the required paperwork including the FIA licence to hold its first race. Apart from the Nanoli Speedway, another track in Kamshet, near Pune is also under development and foundation for the same was laid down a couple of years ago.
In the meantime, races will continue to happen at India's three functional circuits including the BIC in Greater Noida, MMRT near Chennai and the Kari Speedway in Coimbatore. A fourth track meeting the FIA Grade 3 regulations is being built in Andhra Pradesh, about 130km away from the Bengaluru airport, but there's no word on when the same will be ready for use.