If there has been an enthusiast choice in the Indian market despite many apprehensions thrown at it, it has been Ford, the choice for people who love driving their cars more than just sitting in it and commuting in it. Ford does take care of the same by offering best safety standards in India and offers technology in a slightly twisted way, but it is still the best in the Indian market, when compared to its competitor. Ford Aspire is one of those sedan's that make enthusiasts weak in their knees. It has everything you would ever need and the family won't complain either.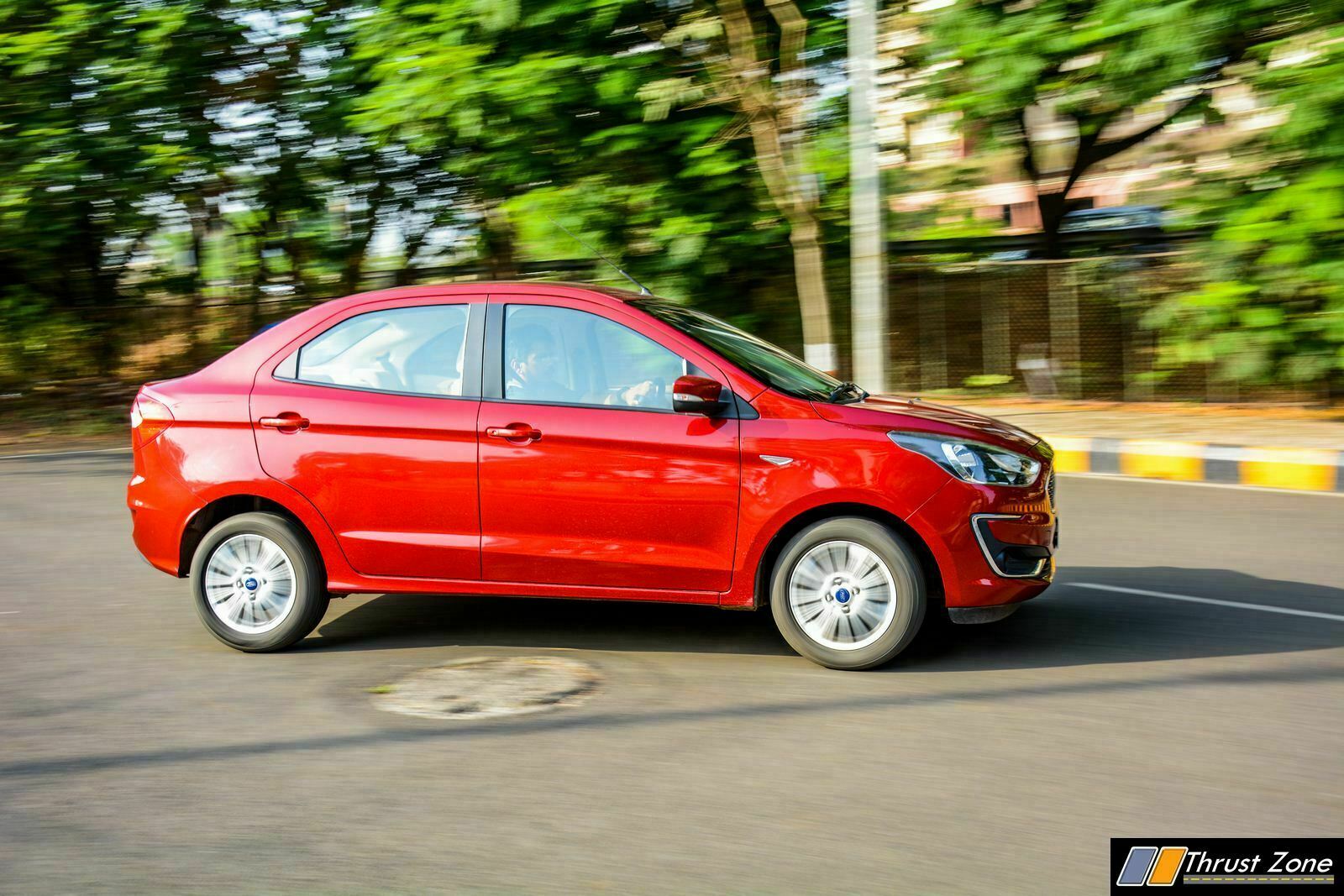 The Aspire is one those few cars that you can live with forever too. The engines have been reliable and most importantly fuel efficient at the same time, which most family owners look forward to keep cost in check. All this was experienced every time we tested it. This time Ford was kind enough to let us borrow the car for three months. Our expectations were high and they are being almost met, but we have suggestions to improve as well.
The exterior and interiors are very important for everyone, including enthusiasts. Ford has a proportionate design language for the Aspire sedan which has been doing well since day one. In the right color, such as this red and black it just makes the car look very good indeed. The Aston Martin eseque grill in the front, the flowing and muscular side profile with a boot which goes well with the overall car. Despite just being a four door sedan, it gets full marks from our end and the public as well that we know now. Our neighbours said that is a very handsome car after ogling at it everyday from his window, so we can confirm, which we know doesn't come easy in the world 'Neighbours envy'.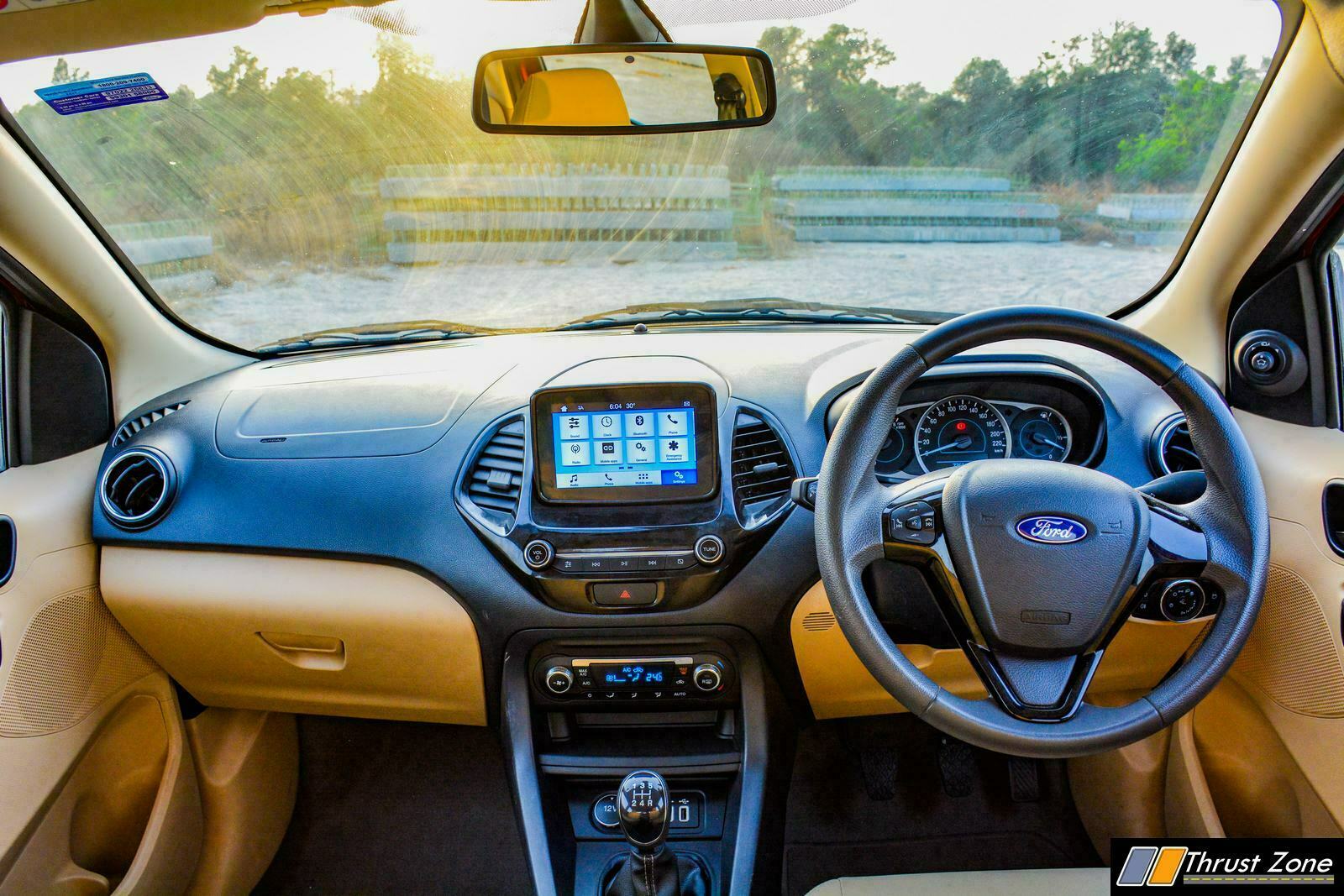 The interior of the cars is beige and black and it is always welcome. The dials are bit dated but it has a cool retro feel to it and is sufficient in terms of providing information. The screen is the SYNC 3 system which is excellent to use as always. Fluid, fast and fun. Sound system is excellent to at this price. Android Auto worked for the most time. Our second colleague who had the car with his expensive taste in iPhones also proved that Apple Car Play works like a charm! Ford should have given grab rails on the door as they are not even present on the roof, to hold on too which is a bit sore point for most people who sat in our car from time to time.
Colleagues in our office are already used to it anyways. A/C works really well despite no rear A/C vent in the heat of Mumbai. Lot of spaces to keep a endless amount of items that you might need to carry. Space is good in the back but a tad bit less than its rivals, but comfortable seats make up for it. Boot space is on par and has a practical opening too.
Driving the petrol motor for over three months now has been quite a revelation. We were first hesitant do so as our initial impression wasn't positive in the way it felt. However, it did its job back then and it does now too. Plus, its grown on us too. The meaty torque is no 'Felt' but it does move with authority and gets up to speed quickly. A light kerb weight and 96 PS means it has enough pep to be in the segment. More over, 120 Nm of torque is segment best and couple that with a 5-speed means that not much of downshifts are required on the highway if you are around 100 km/hr and need to overtake.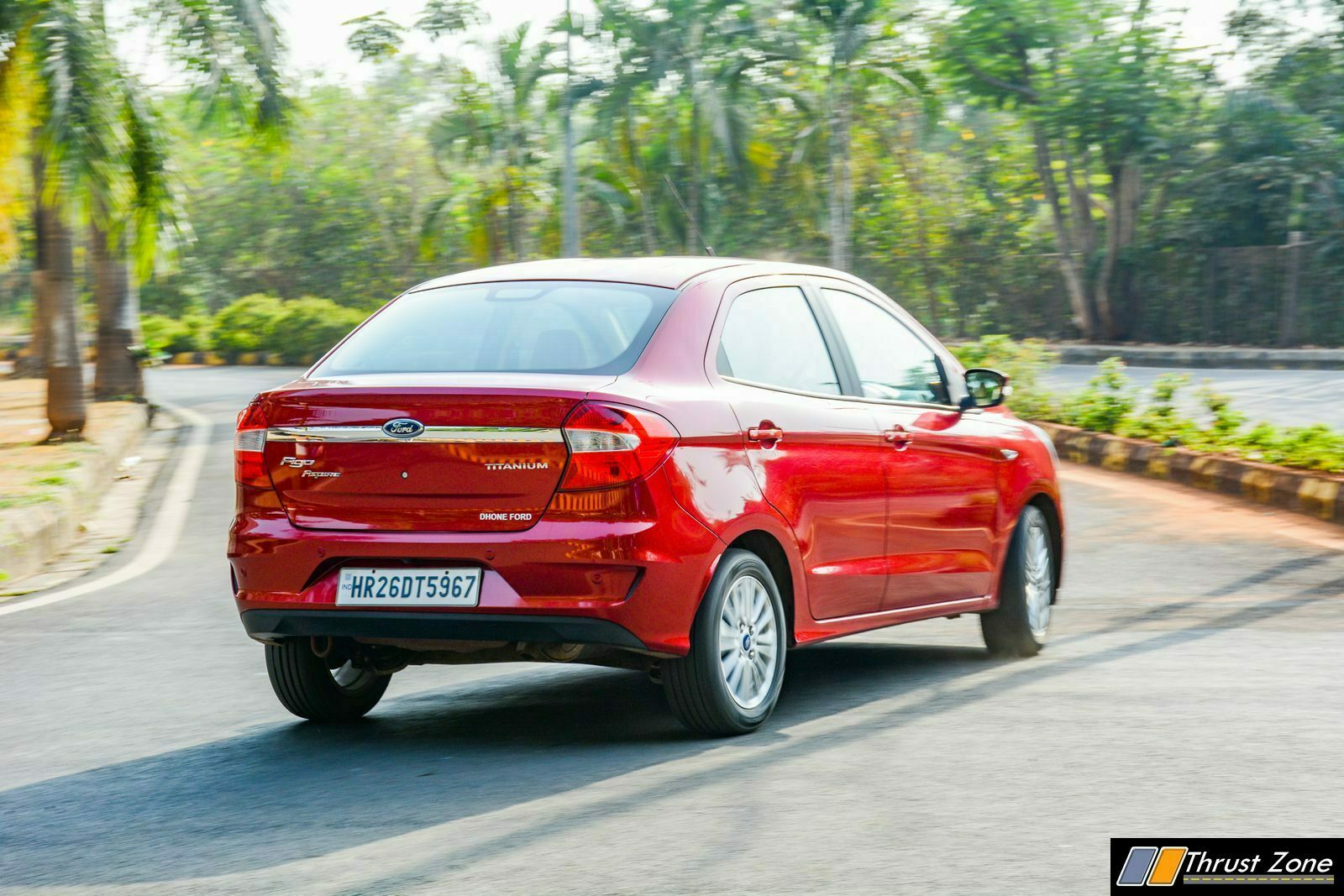 NVH levels are downright brilliant inside the cabin. Brakes and tyres stood out well as they inspired tonnes of confidence, kept body roll at bay and steering input was also neat enough to inspire confidence and invoke fun, despite there is room for improvement. Our daily economy was within 12-13 km/l which is impressive. On non-traffic days we saw 14 km/l as well. So if you don't stay in a crowded city, you can expect 14 km/l also.
With no service required till date and it is doing just fine, we think we can live with the Aspire sedan for a longer period of time. However, it has to go back and we will truly miss it. The Aspire petrol worked in every situation, small trips to neighbouring cities of Mumbai to everyday 15 km commute, the petrol motor served it purpose.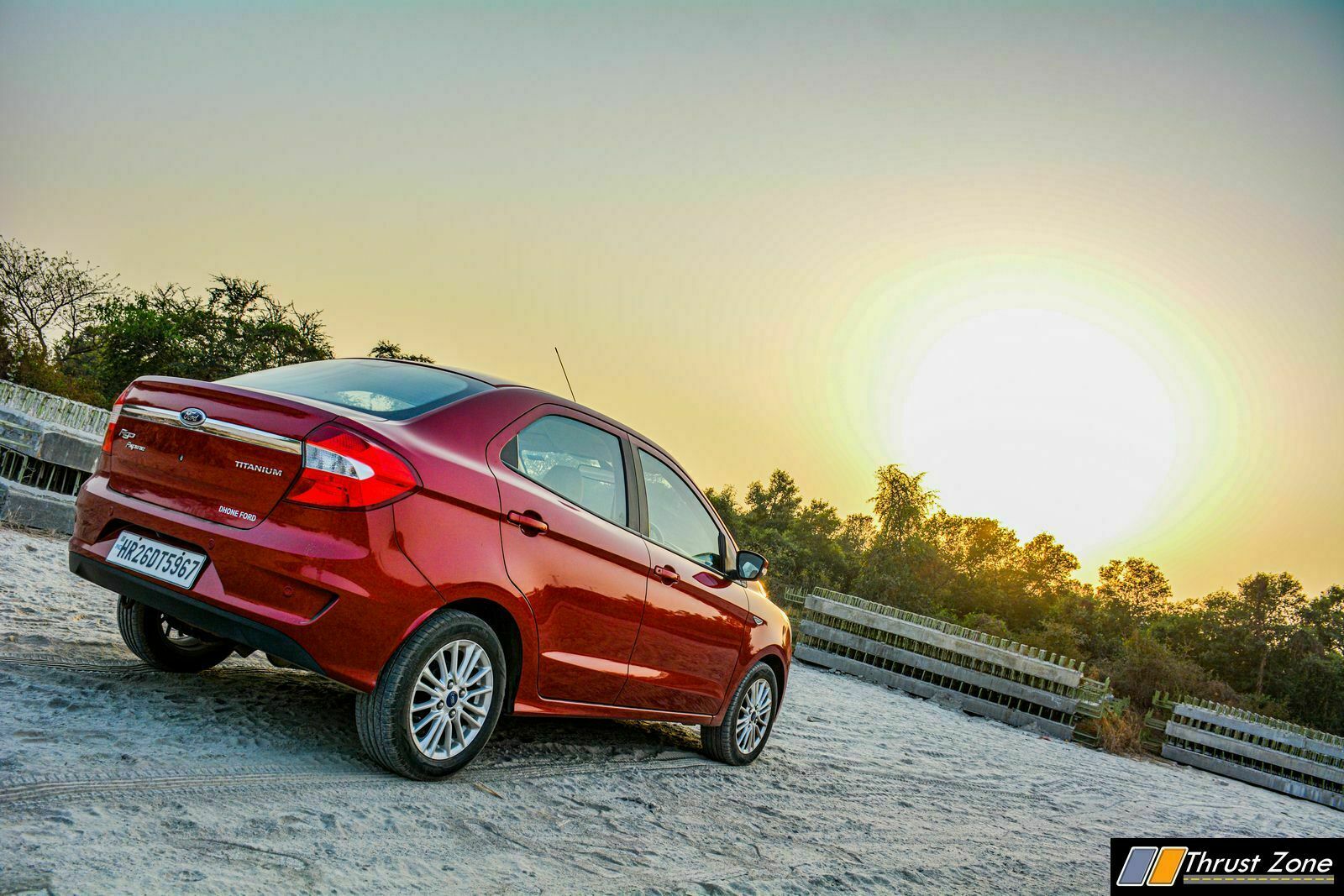 Refinement, ease of use and fun to drive nature with tonnes of practicality and technology inside the cabin makes it the best sedan to be considered in the market amid stiff competition. However, the value for money proposition is very high with the Ford. Let's not forget the lowest maintenance cost on offer along with low running cost of both petrol and diesels. Be it the BS4 or BS6 variants that are upcoming, they remain on par with its rivals and provide an unique experience that you do not get anywhere else.