Ford Ecosport Recalled for the fourth time for a simple problem that needs to be rectified immediately in diesel engines equipped SUV.
Ford has launched great products one after the other. Started with the Ecosport then launched second generation twin Figo hatchback and Aspire in the country. However, they have been in the news post launch even after months of sales and success. There is a reason behind it and it can be recalled as 'Recall' Yes, Ford vehicles have been on the Recall list many times since the launch of these vehicles. The Ford Figo twins were recalled because the Airbags were malfunctioning and now Ecosport has been recalled third time since launch.
EcoSport was first called immediately after launch to change the diesel engine glow plugs as they could not be the right ones installed and were replaced. Second time was when the rear suspension bolts were claimed to be loose and not wrenched properly according to the torque specification. This time around, the Ecosport has been recalled for new bundle clips that are seen on fuel and brake lines to keep them intact. The pipes should not move much and flow of the liquids inside should not be disrupted and if loose, they could dangle around too.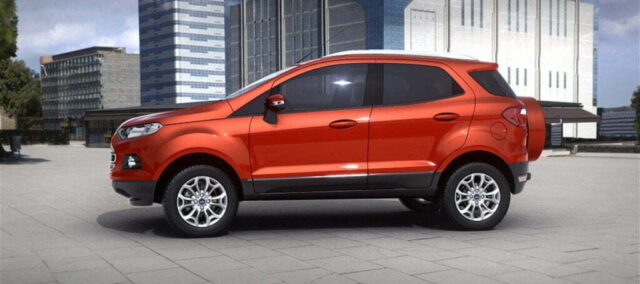 These recalls make the list longer for Ford than ever before. The company has over taken the Indian part of Volkswagen in recalling the amount of vehicles till date. All though the highest remains Honda City over the infamous Takata Airbag issue. Over 86,000 units have been recalled, which is the second highest.
In between, Ford had specifically written to 700 customers of Ecosport to clarify to them about the 60:40 split seat that have bolts which can break that are not to Ford recommendations. Something that is also being counted in the list. All though voluntary recall is great initiative doesn't gel well with some minds well others may think its a good idea. Time will tell what does the Indian audience make of it.