We have a number of cars in the Indian market which despite being very competent fall short on the crucial aspect of performance. These vehicles are powered by small capacity engines that are simply unable to make the cut. We list below some such cars which beg for more action under their hoods.
1) Mahindra TUV 300: The all-rounder 7-seater from the house of Mahindra came equipped with a puny engine capable of putting out only 84bhp and 230Nm. It left most owners wanting more witha lack of firepower becoming even more apparent once all seats were occupied. Realizing its mistake, Mahindra did try to make a comeback with the TUV3OO Plus variant that got the more powerful 2.2-liter under its hood but by then the company had already missed the bus.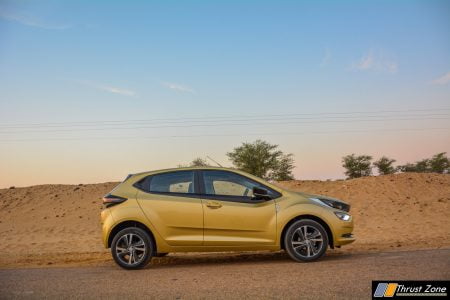 2) Tata Altroz Petrol: Tata Altroz is one of the best premium hatchbacks available in the country. From styling and design to safety and comfort –it has got it all. Alas, Tata shot itself in the foot by plonking a meager 1.2-liter, 3-cylinder petrol under its hood, and sure enough, the performance turned out to be average at its best. Now, Tata is looking to zing the performance factor by introducing a turbocharged petrol engine but it's sad to witness such a competent car missing out on the initial window of opportunity.
3) Honda CR-V Diesel: Who would buy a diesel crossover priced at Rs 35 lakh and that too with 118bhp on tap? Despite being aware of Indian market sensibilities, Honda went ahead and launched CR-V at such an audacious price tag. As expected, the Japanese car maker struggled to find buyers notwithstanding that otherwise, CR-V was quite capable – featuring a commendable ride and handling characteristics, good styling and design, and upmarket interiors.
4) Maruti 1000: Maruti got a rockstar in terms of its 1000 model which proved a stupendous success for the carmaker in yesteryears. Despite its unbeatable aura, the car was hampered by its undersized 1.0-liter motor which used to deliver very average performance. The performance got further decline if the car was driven with its air conditioner system switched on. Subsequently, Esteem 1.3-liter replaced the model, thereby bringing much-needed relief to the performance aspect.
5) Fiat Punto and Linea: Both Fiat Punto and Linea were dynamically most sorted vehicles although, in the performance department, Fiat's decision to put 1.4-liter petrol under their hoods proved devastating for their fortunes. With only 89 bhp at the disposal, both cars struggled to lure buyers and pale into insignificance with time.
6) Toyota Corolla Altis Diesel: With a displacement volume of 1.4-liter and 87bhp output, the large Toyota Corolla Altis sedan proved insufficient for overtaking maneuvers especially on the highways. This underperformance became even more glaring when compared against the like of Chevrolet Cruze, Skoda Laura, and Volkswagen Jetta, all of which were vying for the same pie of customers.
7) Renault Triber: Undoubtedly, Renault Tribal is one of the most intelligent and sophisticated packages that we are seen in a long time now. Landing in the price territory of the hatchbacks, this 3-row MPV offers a generous level of comforts – even in the third row. That said, the whole package is undermined by its 1.0-liter petrol which is too feeble to perform and delight its performance.
8) Tata Tiago: Tata pulled out all stops to make Tiago a grand success and it has been successful in garnering good response from buyers belonging to all walks of life. This response could have been better had Tata equipped Tiago with a more powerful set of engines instead of its existing1.2-liter petrol and 1.05-liter diesel both featuring a three-cylinder architecture. What majorly blunts the performance is the high curb weight of the car which although offers good protection to occupants but eats into the performance aspect.
9) Maruti Ciaz: Ciaz made its market entry with 1.4-liter petrol and 1.3-liter diesel engines. Both engines were just average and left Ciaz in a lurch. These engines were also among the weakest powertrains in the sedan category and subsequently replaced by the Maruti in the revised iterations of the sedan.
10) VW Polo: With its robust build quality, upmarket interiors, and sophisticated styling, VW Polo got everyone awestruck back in 2010 when it got its Indian market launch. Everything seemed to be in favor except the set of engines that VW had equipped Polo with. Both petrol and diesel units were 1.2-liter in capacity, featured a 3-cylinder configuration, and lagged way behind the benchmark of that time – Maruti's K12 petrol and Fiat's 1.3-liter diesel. Even worse, VW later went ahead and launched Polo with a 1.0-liter MPI engine which further exacerbated the underpowered stigma attached to the car.
11) Mercedes Benz C 180: Some of the variants of the old-school Mercedes C-class used to come without basic bits like alloy wheels, CD changer, and leather seats. This was done to keep the cost in check and to make C-class an affordable proposition back then. The petrol engine under the hood was also part of the cost-cutting measures as it lacked performance and reliability. Thankfully, Mercedes understood its brand relevance and replaced the engine with a C200K supercharged motor in the year 2005.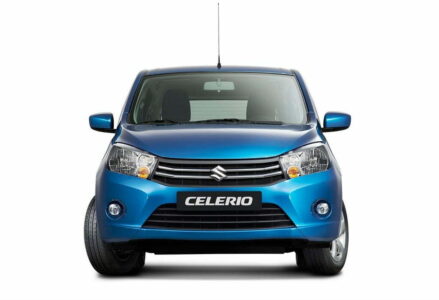 12) Maruti Celerio: Celerio has got the distinction of India's only passenger car that had a twin-cylinder diesel iteration in its model line-up. The variant was severely underpowered and to make things worse, the oil-burner was obtrusively unrefined. It was taken off the shelf within a short duration of its launch in the market.
13) Jeep Compass Petro AT: Powered by a 1.4-liter turbocharged petrol engine that is mated to a 7-speed dual-clutch automatic transmission, Jeep Compass Petro AT comes across as a diminutive proposition. The gearbox lacks the shifting precision and in the wake of aggressively changing throttle inputs, it ends up changing the gear haphazardly. Diesel AT, on the other hand, is more sorted in its shifts although its high price acts as a demand dampener.