Hyundai To Takeover FCA next year as the American company isn't doing well in the Asian markets where there is more scope than the rest of the world
It's no secret that Fiat Automotive is seeing its bad days. And no we aren't just talking about the domestic scenario, but, international as well. Fiat Chrysler Automobiles or FCA is an internationally renowned collab of the Italian and American car makers. The FCA group consists of some of the very iconic brands like Alfa Romeo, Maserati, Lancia, Iveco, Chrysler and Fiat. However, since the past few years, their hold in their respective markets is constantly on a decline. Although in India, its sub-brand – Jeep is doing quite well, but for most of the part, Fiat Automotive is still stagnant.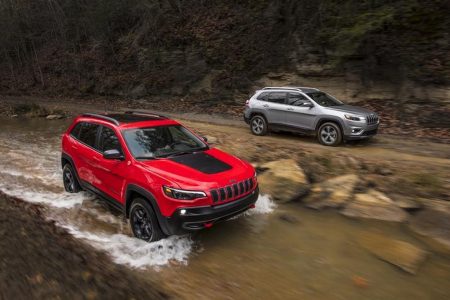 Now due to this gradual collapse of FCA, various manufacturers are looking for opportunities to takeover FCA. One main player though is Hyundai. The Hyundai group has a strong hold internationally. The group already has brands like Kia, Hyundai and Mobis in their arsenal and are on a lookout to expand their reach. According to a report in Asia Times,
this Korean giant has been waiting for drop in prices of the FCA shares before finally launching a takeover bid. Yes you heard that right! Hyundai has been anticipating the same for quite some time now.
Now although we aren't sure, but rumours suggest that this takeover bid is being led by Paul Singer, the Head of Elliott Management, who apparently owns around $1 Billion stake in the Hyundai group. And if you aren't aware, Paul Singer is also the owner of the famous football club – AC Milan. The FCA has been a subject to mergers previously too. Sergio Marchionne, the CEO of the FCA group, has been on a lookout for mergers since the past few years.
The group has been in merger with General Motors and also shares a small-scale partnership with the Volkswagen Group. It's final that Marchionne will be retiring in May 2019 and Hyundai plans its takeover bid before that happens. Not only Hyundai but other manufacturers like the Chinese manufacturer Great Wall also is interested to takeover the entire FCA. The brand though is showing little interest towards this Chinese bidder.
While both, the FCA and the Hyundai group aren't revealing much about the topic, we estimate that such a partnership could bring in a new generation of automotives altogether. Hyundai with its vast resources and EV technology and FCA with its brilliant engineering and rich history would be one of the collaborations that could possibly shake international as well as domestic markets.