Jaguar Land Rover Develop Straight Six-Cylinder Petrol Engine – Plonked First In 2019 Range Rover Sport HST

Jaguar Land Rover Develop Straight Six-Cylinder Petrol Engine replaces the older V6 engine in most markets worldwide. 2019 Range Rover Sport HST unveiled
Jaguar Land Rover is expanding its Ingenium engine family with a new six-cylinder petrol engine designed and engineered in-house, and manufactured at its £1 billion Engine Manufacturing Centre (EMC) in Wolverhampton, UK. The 3.0-litre straight six cylinder petrol engine, which will debut on the Range Rover Sport, is available in 360PS and 400PS versions with a torque capable of up to 495 and 550Nm, is more responsive and better balanced than the outgoing V6 petrol.
It features a unique combination of an electric supercharger to deliver immediate response supported by a twin scroll turbocharger and Continuous Variable Valve Lift, which boosts power and help the engine to breathe with maximum efficiency.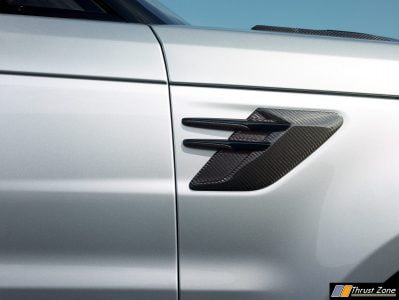 These performance-boosting technologies, combined with Mild Hybrid Electric Vehicle (MHEV) technology, optimises performance, fuel economy and reduces emissions. The MHEV 48V system uses a small integrated electric motor to harvest energy lost during deceleration, and then intelligently redeploys it to assist the engine to maximise efficiency.
The in-line six-cylinder petrol engine is 20% more fuel efficient than the V6 petrol engine it replaces* and is fitted with a Gasoline Particulate Filter, reducing particulate emissions by up to 75%.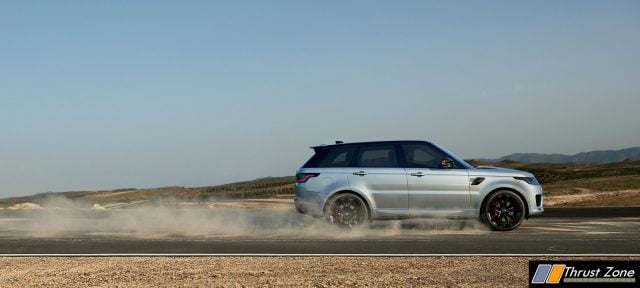 The new Ingenium engine has been designed and developed in-house and will be manufactured at Jaguar Land Rover's £1 billion EMC in Wolverhampton, alongside the current four-cylinder petrol and diesel engines. The 200,000 sqm site is a 'zero waste to landfill' facility with everything used being recovered and recycled. Jaguar Land Rover sources 100% renewable electricity for its UK facilities and over 21,000 photo voltaic panels are installed on the roof of the EMC plant, allowing it to generate up to 30% of the site's energy.

The EMC is fitted with state-of-the-art equipment featuring precision manufacturing technology, including machinery that can work to tolerances of three microns (a human hair is 50 microns). In addition to being committed to delivering clean diesel and petrol engines, Jaguar Land Rover is investing in electrification with next-generation Electric Drive Units (EDU) starting production at the EMC from 2020.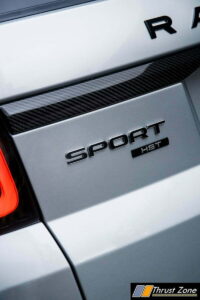 Jaguar Land Rover wants to enable customers to make an informed decision on the best Ingenium engine technology for how and where they drive, whether that is fully electric, hybrid, petrol or diesel. The company's latest diesel and petrol cars are amongst the cleanest in the world and meet the new regulated laboratory and real world tests (WLTP and RDE). They are EU6 compliant and can be driven anywhere, and are, for example, exempt from London's Ultra-Low Emission Zone (ULEZ) daily charge, which applies from April 2019.
The Range Rover Sport effortlessly combines dynamic on-road handling, luxurious refinement and trademark Land Rover all-terrain capability. The introduction of an all-new 400PS in-line six-cylinder 3.0-litre petrol engine enhances performance, refinement and responses along with improved fuel economy.
Available initially on the special edition HST model, the all-new 400PS* Ingenium engine is more responsive and better balanced than the previous V6 petrol. With 550Nm of torque, it powers the Range Rover Sport from 0-100km/h (0-62mph) in 6.2 seconds (0-60mph in 5.9 seconds) and to a top speed of 225km/h (140mph).