FCA India Expands Sales and Service Reach with Jeep Connect Jeep Connect outlets take the Jeep® and Mopar® experience closer to customers residing in towns
FCA has announced the roll-out of 'Jeep Connect' outlets in India. Jeep Connect is a network expansion strategy to take the Jeep® and Mopar® premium brand experience closer to customers' homes, which may be located far away from the hubs of big cities. 'Jeep Connect' outlets will offer sales as well as service and will be set up initially in seven Indian towns. Today, FCA India inaugurated its first 'Jeep Connect' outlet, called Sky Moto Automobiles, situated Bhumkar Chowk in Wakad, Pune district. The Company is set to open six more outlets by end of December 2018 in Rohtak, Ahmedabad, Muvthpuzha, Panipat, Bilaspur and
Warangal.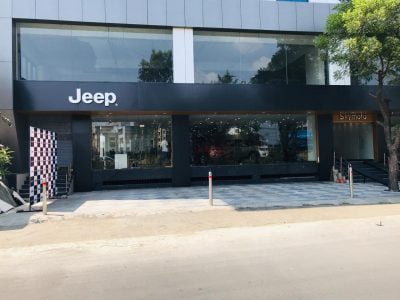 Jeep Connect outlets are a natural extension of the showrooms and workshops that FCA India's current Dealer Partners have set up in bigger cities or metros therefore the same
premium customer experience related to both sales and service will be offered to customers who would like to visit a 'Jeep Connect' outlet in their towns. A 'Jeep Connect' outlet will have a two-car display, the Jeep® creative identity to offer thesame, premium experience to customers and a Mopar® workshop that will be equipped to fulfil jobs related to periodic maintenance. However, accident jobs will still be undertaken at FCA's bigger workshops located in the city centres.
At the start of 2018, FCA India had 62 sales and service (3S) outlets, which have now increased to 68 and will go beyond 70 this calendar year. New 3S outlets in Meerut (Uttar Pradesh), Solan (Himachal Pradesh), Jabalpur (Madhya Pradesh), Udaipur (Rajasthan), Imphal (Mizoram) and Kannur (Kerala) are already operational. Jeep® brand has a strong retail and after-sales service presence in the Northern, Southern and Western India with a footprint that is increasing in the North East and Central India.