Kawasaki Doorstep Service Introduced in India as the mobile van has every available tool to service the bike including high-end technicians
Kawasaki Motorcycles India is on a spree of surprising their customers and fans either with exciting offers or with new and fancy machines. A few weeks ago Kawasaki broke the news that they will be launching the CKD version of their flagship litre-class machine – the ZX10R and they finally did it a few days ago. The news of the almost unbelievable pricing spread like a forest fire and people are still rushing to the showrooms with chequebooks in their hands.
After their split with the Indian giant – Bajaj Motorcycles, the Japanese manufacturer have had a tough time putting back the pieces of the puzzle. And by the puzzle, we mean wooing the Indian audience and being pioneers in the premium motorcycle category. Kawasaki had to set up new service stations and gather more dealers. They also had to work upon the pricing of their products which were being assembled here in India. Fast forward to 2018 and we can see Team Green back in its former glory.
Done with the backdrop, now let's dive straight into what brought you here. Kawasaki India is offering doorstep service for its customers and that too without any additional charges. Kawasaki already offered doorstep delivery of its motorcycles, and it is one of the very few bike makers to do so. According to Kawasaki's Delhi dealership, customers can now get their vehicles serviced at their doorstep without paying any additional charges. Kawasaki says that this new move will save time and will also offer an unparalleled experience of owning a Kawasaki. For now this service is limited to Delhi only, but we wish that soon it spreads to the other cities as well.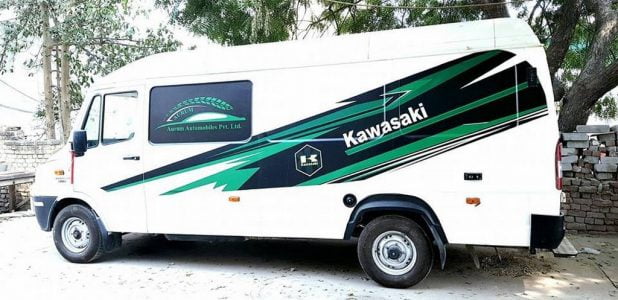 That's not all. Kawasaki will also be sending out service vans that will cater to the cities where there aren't authorised Kawasaki service centres. Cool right? This van service will start from Mawana on 4th June, Bhiwani from 7th June, Bijnor on 11th June, Behror on 14th June, Kosikalan on 21st June, Shamli on 25th June and Gohana on 28th June.