VW Group in India Has Planned To Master The Domestic Market with the help of five main things with the help of Skoda
VW India's Skoda division has been facing some tough times. Although their cars were great to own and drive, they suffered from lack of service centres and good exposure. Furthermore, due to expensive spares, customers got diverted towards new and different options. The final blow was when the resale value of Skoda cars took a hit and thus VW needed something that would bring them back into action. So for 2018, VW India is putting in all their efforts to finally crack the India puzzle. The brand has drafted five things that they will mainly focus on to rule the mass-market once again.
India 2.0 Project
We already have covered the Skoda India rejigged plan where by 2025, Skoda and VW will share a combined market share of 5%. A huge investment of around 1 billion Euros (approx INR 7,900 crore) has been made to initiate and fund this idea.
Customer Satisfaction
Let's be honest. Skoda cars rarely disappoint their owners, its only their resale value that customers are worried about. For 2018, Skoda wants to up the game and their first step is upgrading the existing dealerships. Skoda plans to provide a premium experience to it's customers and hence this step is necessary. Additionally, Skoda also aims to double its network in the next 3 to 4 years.
New MQB-A0-IN Platform
This project will promote extensive use of their MQB and MQB-A0-IN platform. The latter is developed specifically for India. Standardisation of components will make sure the costs remain at bay. The first model that will be based on this platform would be a compact SUV that will rival the likes of the Hyundai Creta. This SUV will make its public debut in the latter half of 2020.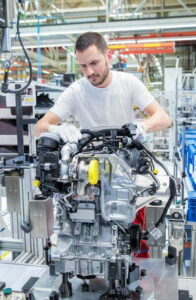 Localisation
It's no secret that manufacturers are trying to make the most of the 'Make in India' campaign. The significant reduction in production costs means that the models could be priced in an affordable thus gathering more sales. Skoda too wants to sail in the same boat and hence plans on heavy localisation. By heavy we mean around 90% of local content. Another plus is that the 1.0 litre TFSI engine will also be built here in India which will reduce price of VW's petrol models.
New Engineering Centres
Skoda will be opening up new research centres in Pune which will do both, create employment opportunities and promote the development of their MQB-A0-IN platform. Skoda also will employ around 200 engineers with year which is a feat no doubt.