Hyundai Motor Group is planning an electric onslaught with both its subsidiaries entering the premium electric vehicle segment in India this year. Hyundai Motor India and Kia India both plan to bring their premium EVs to the country in the next couple of weeks Kia will be the first to arrive in this space with the EV6 electric crossover that's slated for debut in May. The model will be a Completely Built Unit (CBU) and will be the brand's new halo product in India.
The Kia EV6 electric crossover will be a more premium offering competing with the MINI Cooper SE and will be priced over Rs. 50 lakh. The new offering will be the start of many new EVs from the brand in the coming years. Hyundai and Kia already announced plans to bring six EVs in 2024 and the EV6 as well as the Hyundai Ioniq 5 are a part of that line-up. Both models are also built on the shared e-GMP platform, which means there's more to share and borrow between the models.
While the EV6 will arrive as Kia's new halo product, the carmaker will eventually locally assemble the model in India. However, those plans aren't likely to come into fruition before 2023. Do remember, Kia's Anantapur plant was always designed to accommodate EVs from the get-go.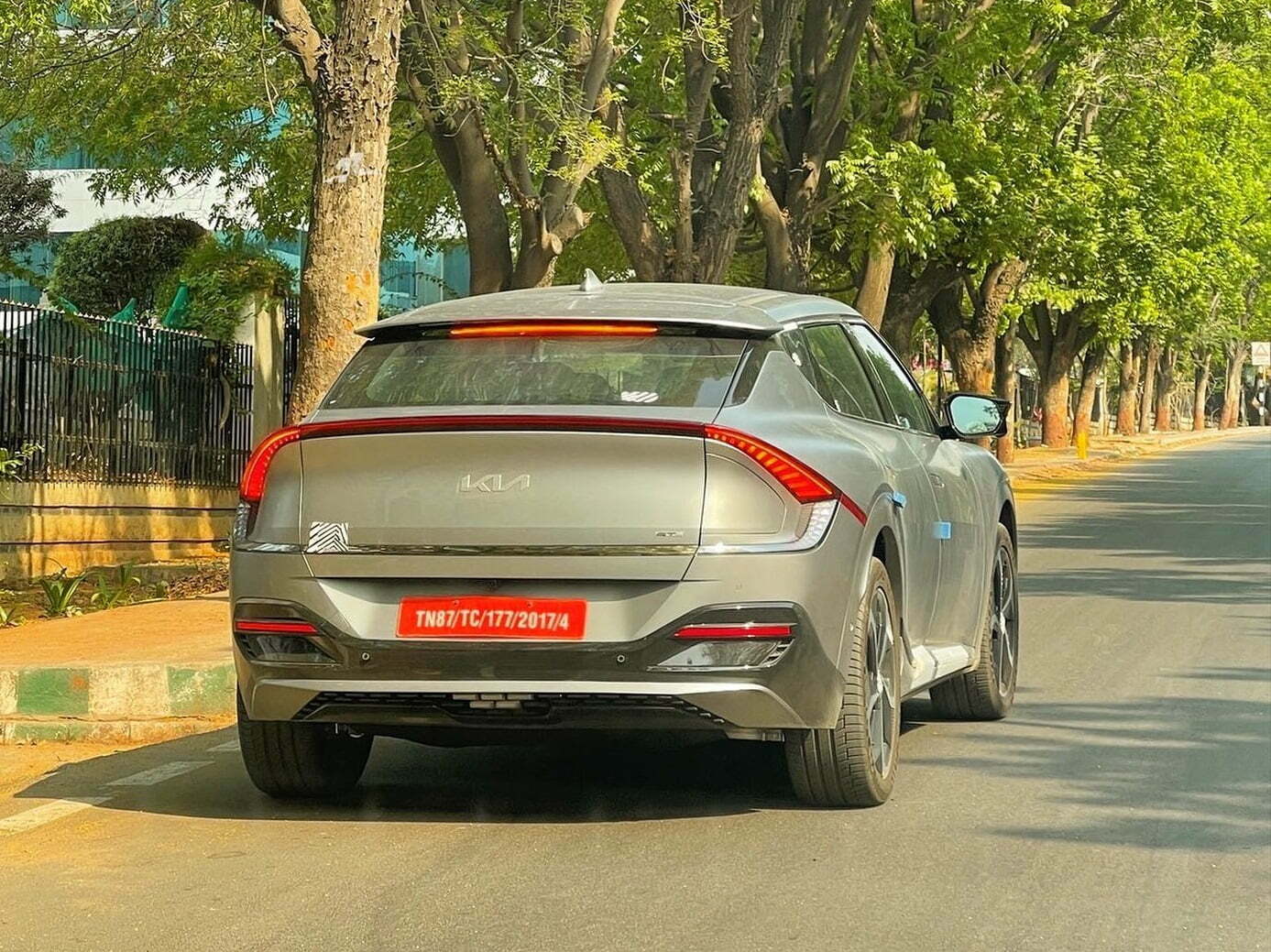 The Kia EV6 looks stylish and a headturner. It gets a dual-screen setup with a standalone touchscreen infotainment system. It also comes with connected car tech, augmented reality heads-up display, Advanced Driver Assistance System (ADAS) and lots more. Power comes from a 58kWh battery pack with a rear-wheel drive version belting out 170PS and an AWD version with 240PS from dual electric motors. There is also a larger 77.4kWh battery with 228PS in a single motor RWD setup. The top-spec EV6 puts out a whopping 586PS and 740Nm.
So if you are on the lookout for a new EV, the EV6 seems to be a capable offering that has garnered rave reviews overseas. And we can't wait to drive it in India.