Kia is working on to bring an electric version of its popular Seltos SUV. The carmaker has begun testing the model code-named SP2 EV Globally and expected to reveal it in the near future. Kia Seltos Electric will use the same underpinnings as its standard IC-engine power models; however, the company will introduce some styling changes in order to differentiate the electric model from the standard ones. In terms of the motive force, Seltos EV will use the 204 bhp electric motor and 64kwH battery set that also power the likes of Hyundai Kona and Kia Soul EVs. The range offered by the Kia Seltos EV will be around 400 km.
Kia is expected to launch the electric version of Seltos initially in the Asian markets. The company could follow the same pattern as we witnessed in case of the launch of standard Seltos which firstly went on sale in its home market South Korea and then launched in other countries including India. The production of Seltos EV is expected to start in August 2020; however, there is no confirmation when this electric version will make its way to our shores.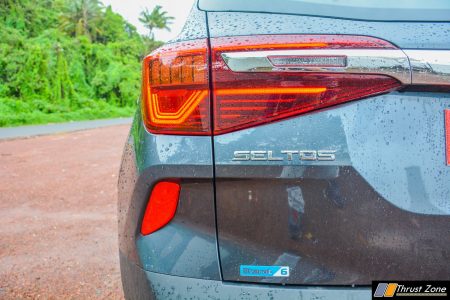 Talking about the sale of Seltos in India, Kia is currently dominating the competition. Buyers are flocking Kia's dealerships and the company is working hard in order to reduce the waiting time for the SUV. The production is in the full swing even as the number of piling orders refuses to budge. The company has also started a marketing campaign for its second offering in India – the Carnival MPV. The MPV will be sold through the route of CBU which means the price is going to be on the higher end of the spectrum. In addition, Kia you also working to bring its sub-4m compact SUV for Indian buyers and the launch is expected to happen somewhere around mid-2020.