KYMCO India Entry Will Happen Soon as the manufacturer has started looking around to setup base of operations in the country
There's good news for us auto enthusiasts as the brand KYMCO will be entering India in the next three years. Kwang Yang Motor Company or KYMCO is a Taiwanese scooter manufacturer. The brand is quite famous in some of the international markets. KYMCO has a wide range of scooters starting from meager 50cc ones to their flagship 550cc models. Sharing the range are some electric ones too. Interestingly KYMCO makes engines for BMW and scooters for Kawasaki, now that does highlight the brand's potential. This Taiwanese firm is the fifth largest scooter manufacturer in the world which again seals the deal.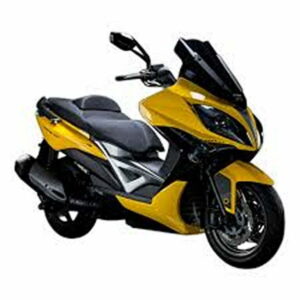 KYMCO has noticed the shift from small motorcycles to utilitarian scooters in India and now wants to exploit this opportunity. The brand is keen on investing in a partnership with other domestic brands which will help them position their products accordingly. This decision will also help them to understand our market better. This announcement of the debut was done during the unveiling of their IONEX platform, which also hints at the fact that they are interested in bringing electric scooter to our market. The premium electric scooter market will be their target audience.
The IONEX platform that KYMCO has developed has some very interesting features. First is the introduction of an auxiliary battery. This auxiliary battery works in tandem with the fixed battery and can be replaced if the need arises. This portable battery will be made available at fuel stations, malls, supermarkets etc which in turn will propel the sale of electric scooters. KYMCO also will be introducing app-based services for such e-vehicles.
The brand's main focus though is on reintroducing maxi-scooters in our market. As of now it is unclear if the brand will launch an India-specific portfolio or will introduce the existing range of scooters. Looking at their vast options of scooters, it is safe to assume that the existing scooters will also hit our shores.