Mahindra-BSA-Jawa could more interesting than we can think off if things sway in the direction where they probably should go
Mahindra recently announced tow major deals in the two-wheeler segment that made everyone stand up and take notice. Mahindra made some very strong statements at the press conference stating many highs and lows that they have gone threw in this segment. Mahindra just acquired one company and one brand out of nowhere. These brands are not new to the Indian enthusiast. One of the brands is the heart and soul of motorcyclist in the country till date. Yes, we are talking Jawa, that Mahindra has acquired licences to sell in some countries of the Asian continents. For Jawa, Mahindra will be making bikes and selling them. BSA on the other hand is fully acquired entity for RS. 28 crores
So how can all of this go ahead when we say all of this, we mean Mahindra-BSA-Jawa. All companies haven't done dramatically well in their time, will of these three can combine forces and deliver more. Let's not forget the Peugeot motorcycles and scooter. We think it can do good things on their own, given the financial support, which it has just be given very recently. So what can come actually here as an answer. It seems complicated at first attempt. But lets add all the dots and see what seems the most financial and viable way things can turn out.
Jawa is coming back and that doesn't mean that we are getting the old two strokes back or infact anything like the old motorcycles were. Mahindra confirms this and says that they are working on a platform to churn out motorcycles. Four stroke motorcycles from Jawa is expected and that is for sure. The catch and it could be a bigger one that mechanically, we can expect that there could be some platform sharing between the three. Mahindra-BSA-Jawa. In motorcycles, platform sharing can be a lot easier if the bikes are similar in task's with minimum changes to the hardware. Someone has already proven its quite easier in cars too if you have trillion dollars lying around under a mountain.
Make a chassis, wheels and suspension, which is most likely the same, give the motorcycle a task. For example, go on the track only task, do only off-road task and just roam around in the city in style task. Then change a bit of mounting points here and there (or secretly allot them already in the main chassis). Raise the suspension or lower it, brakes most likely stay the same, a change in the amount of pistons in the caliper can vary quite easily.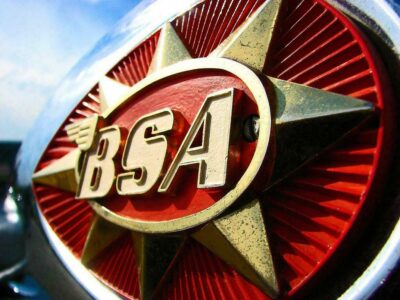 Engines can be similar and then can be retuned completely to deliver either power at high altitudes or deep down low in the underground of a motorcycle. You get the drill. This is not some fantasy that we are cooking up here. It has been done and it is happening as we speak. Not just in worldwide, but in our country itself. These motorcycles, if made carefully and planned really well, it can make enthusiast happy and keep the cash registers ringing too. We think there is a possibility of this happening with Jawa-Mahindra partnership happening.
BSA coming in the mix can be a bit of a challenge because the requirement is very different. Obviously it is upto Mahindra to decide whether what it wants to do with it. However, news is that they know already what they are doing. BSA is set to be made at home base itself. So sharing platforms will be a hard task (but achievable). BSA is a very sensitive brand for the market it belongs to. Anything coming from outside and not getting executed well can lead another potential paroxysm.
Mahindra also confirms this fact and says that BSA's involvement is going to be an all time high. If they can manage what a local manufacturer has done and that is involving engineers to play with their design, but use high quality parts from here itself, which are priced well here and unlike Europe, which can be very expensive, this could well be the most interesting task taken and most likely successful results can await the brand. If you have to start at Niche segment, you better start at the lowest possible cost, because that's the only profits most likely sustain for a longer time. This is one of the few ways that can help parent brand Mahindra get some success in every way. Ringing the cash register and getting all the support they need from critics and customers together.
What's in for Mahindra then? Mahindra can reap the fruits that they will build and expect success way before hand than expected. This will mean that Mahindra's two-wheeler arm can finally be something that they always wished for. Getting into niche segment is always a Mahindra thing. While most Indian manufacturer are making cars, the brand came into the SUV segment and made everything that stood up 200 mm of the ground.
With the Mojo, the plan that was since day one was delayed for some reason, but it did come and infact that itself turned out to be a savior for the brand. Despite great efforts by the R&D team and the guys churning out superior commuter motorcycles and scooter in every way, they fail to grab attention in market. Mahindra agrees to the fact. Niche segment is where Mahindra has always excelled and there is no bigger proof than this now. Now the Mahindra-BSA-Jawa things makes more sense doesn't it? Despite practically non existent brands in the world today, but the revival, in the capable hands, though, can make 'magic', a word used by the Mahindra team several times in the press conference.
Again! What will Mahindra actually reap out of this? Mahindra could and most likely will make their own motorcycles with the help of these platforms or pick an individual from either of these companies. Or else, create another platform for their own purpose (make 500cc and above motorcycles with that platform) with the ability that they will garner till that time. Mahindra is already working on two or three motorcycles with the same Mojo platform and those models will come out in 24 months.
A very first glimpse when the first Mahindra-BSA and Mahindra-Jawa motorcycle that come out, will pavé the way for the Mahindra motorcycle in the future, which is very far away as we speak of it today.
That is set to happen in a year or two after Jawa and BSA motorcycles will come out in production form.
Mahindra's two-wheeler stable can come out with something as revolutionary as the Mojo and it is most likely to be more technologically advanced in every single aspect. Obviously, who knows what technology can do in the next 4 years when it comes to this particular case. For now, a wait begins, which will look an eternity for most enthusiast, but we are sure for all three brands and their different timelines of completion will be worth the wait.