Mahindra Electric Plan 2.0 Laid Out With A Clear Vision, Will Make Most Of Upcoming Benefits For Electric Vehicles
Mahindra is investing Rs. 600 crore, opening a new Chakan plant for assembling batteries and entering into the e-rickshaw space
Mahindra Electric is a global pioneer in the development and production electric vehicles. Mahindra Electric is India's only EV manufacturer with developed EV technologies that have won global accolades. The Mahindra Group has one of the most diversified portfolio of electric vehicles with the e2oPlus hatch, the eVerito sedan and the eSupro mini van and panel vans for now. Today, there are over 2,700 electric vehicles on road from the Mahindra stable, which have clocked more than 40 million km.
Mahindra Electric unveiled a comprehensive technology and product roadmap, leading to the next generation of Electric Vehicles, which the company internally refers to as EV 2.0. Mahindra Electric has pioneered the sustainable mobility and today With increasing concerns over clean air, urban congestion and rising fuel import bills, electric mobility is set to become mainstream. The Government of India recognises this fact and is actively pursuing rapid adoption of electric vehicles, for private as well as public.
The Company is now investing more in next generation EV technology solutions which will deliver longer range, higher speeds and the next generation of connected car technologies. Further, Mahindra is actively engaging with the ecosystem stakeholders, both private and public to drive faster adoption of electric vehicles. This includes setting up of charging infrastructure and fleet operations, delivering mobility as service.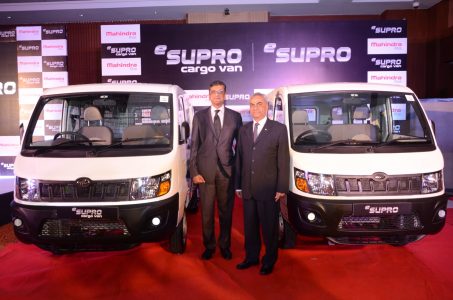 The connected car solution that is already rolled out will serve as the building block for smart mobility in the smart cities, which are currently under development. EV 2.0 will see the company make investments to ramp up manufacturing and charging infrastructure and to develop new, high-end electric powertrains, motor controllers, systems integration and battery technology.
Read this too: E-supro launched
Mahindra's vision of the 'Future of Mobility' which includes the framework of Green, Connected, Convenient and Cost Effective vehicle technology. The company made its first serious bet on electric vehicles when it acquired the Bengaluru based Reva Electric Car Company in 2010. Earlier this year, Mahindra Electric adopted a more aggressive stance in electric mobility when it moved from being an electric vehicle manufacturer to a provider of next generation mobility solutions. In line with this, the company also underwent a change in nomenclature to Mahindra Electric Mobility Limited. Mahindra has plans to make cars with Pininfarina that will completely electric and that should happen around the timeline 2020. Before that expect vehicles that will attract fleet market