Apologies if necessary for a headline like this. Distinguishing is the last thing we would do. However, after many social groups in the country with a mobile phone just said that the foreign companies aren't doing much for the country in crisis, this is our way of making them realize that they are wrong. As everything has to be quite literally to the point to make them understand so here it goes, a dedicated article to the cause, within a cause. We will update this article as more will join in so stay tuned for that.
Mercedes-Benz India in association with the local authorities to set up a temporary hospital having medical facilities with isolation wards for the COVID-19 patients in the region.
· The facility is in Maharashtra Housing and Area Development Authority's (MHADA) housing area, which is newly built with 374 rooms
· Set up in the Mhalunge-Ingale village, Chakan Khed, close to Pune and PCMC area, the facility will be able to hold approximately 1500 patients of COVID-19
· After easing of the COVID-19 condition, the medical equipment will be donated to the Civil Hospital of Khed, and the assets from isolation wards will be donated to the tribal youth hostels
· Mercedes-Benz India to also provide logistics support for setting up the isolation wards
· The company has also supported the Grant Medial Foundation (Ruby Hall Clinic) directly by donating Ventilators
Volkswagen and Skoda Auto India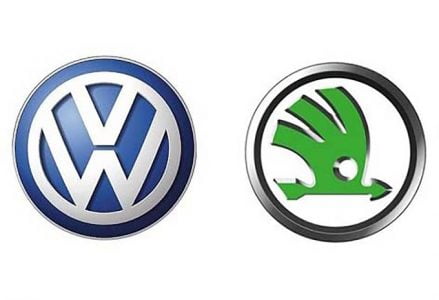 ŠKODA AUTO Volkswagen India Private Limited (ŠAVWIPL) pledges financial aid of INR 1 crore towards the setup of the dedicated COVID -19 facility by Pune based Sassoon General Hospital. The contribution is made towards essential medical consumables and critical care equipment for the medical team and patients fighting the COVID-19. In addition, ŠAVWIPL will donate over 35,000 sanitizers to hospitals in Pune, Aurangabad and Mumbai and distribute over 50,000 food packets in the Aurangabad region. The company is also producing reusable face shields within the Chakan factory which will distributed amongst healthcare providers treating Covid-19 patients.
Face shields help protect the wearer's face from body fluids and can be worn in conjunction with masks while offering clarity for procedures. Designed to prevent fogging while being light weight to allow healthcare personnel to communicate freely talk at the same time be movement friendly. Approval has been obtained from Dr. Ajay Chandanwale, Dean of the Maharashtra State Government run Sassoon General Hospital. The Face masks produced by SAVWIPL has been certified by the team for Indoor and outdoor use, will be used in ICU while doing procedures and for COVID -19 OPD consultation. The transparent sheet that forms the shield, can be sanitized after 6-8 hours before reuse.
Considering the surging shortage of sanitizer's in the market, ŠAVWIPL will donate over 35,000 sanitizers to Sassoon General Hospital (Pune), Kasturba Gandhi Hospital (Mumbai) and Government Hospital (Aurangabad). The company also lending its support to Annamitra Foundation who will be distributing 50,000 food packets to the needy people in and around Aurangabad till the lockdown is lifted. The company is also looking at utilising its global supply chain capabilities to organise essential medical supplies that India needs to fight the Covid-19 pandemic.
#WeNotMe. Our parent company, ŠKODA AUTO a.s. in collaboration with the Czech Technical University, Prague, has developed and producing reusable FFP3 respirators for hospitals using 3D printers. It is also helping charities, municipalities and volunteers distribute medicines and food by offering the use of its fleet of owned vehicles. The Volkswagen Group is organizing medical materials including face masks, gloves, disinfectants, clinical thermometers, protective goggles and protective clothing – is to be made available to medical personnel providing emergency treatment and care.
Honda India Foundation, the Corporate Social Responsibility (CSR) arm of all Honda group companies in India, today pledged Rs. 11 crore aid for relief and prevention efforts towards the ongoing COVID-19 pandemic situation in India.
As part of this aid, Honda will immediately supply 2,000 units of Honda engine powered High Pressure Backpack Sprayers to the various Government agencies. These light-weight powerful sprayers will be used for disinfectant fumigation at hospitals, public transport, railway stations, public canteens and other common areas. This unique initiative is taken by Honda in consultation with Government; and is part of the collaborative efforts from the auto industry to support India's preparation against COVID-19. Disinfecting public spaces is an extremely critical part of preventing & controlling the spread of virus along with other aspects such as regular hand-washing etc.
Additionally, Honda will support local administration efforts in all its manufacturing locations. Honda will make available its ambulances stationed at all its plants for medical emergencies and support with food packets to take care the poor and underprivileged in these difficult times.
To combat the deadly impact of the COVID-19 pandemic, Honda India Foundation will also contribute financial aid to Central & State governments' relief funds in Haryana, Uttar Pradesh, Karnataka, Gujarat, and Rajasthan where manufacturing plants of Honda group companies are located. Furthermore, associates across all 5 Honda group companies in India have voluntarily pledged to donate one day's salary towards the total relief aid.
Hyundai Motor India Foundation (HMIF), the CSR arm of Hyundai Motor India Ltd. (HMIL) has announced immediate order of COVID-19 Advanced Diagnostic Testing Kits from South Korea. These Advanced kits have a very high level of accuracy and can help serve over 25000 People. Post receiving the shipment the kits will be distributed in consultation with Center and State Governments to the hospitals in affected areas.
MG Motor India today announced a donation of Rs. 2 crore for the government hospitals and health institutions providing medical assistance in Gurugram and Halol (Vadodara), where the carmaker's facilities are located – to ensure the health and well-being of the medical staff and underprivileged sections of society.
While INR 1 crore contribution will come from the company directly, its employees have also pledged to donate another INR 1 crore. The contribution includes gloves, masks, ventilators, medicines and beds etc. depending on the particular requirement of the specific government hospitals and health institutions providing medical assistance in Gurugram and Halol (Vadodra).
Also as part of its commitment towards the safety and well-being of the staff at its dealerships and workshops, the carmaker is felicitating and advising dealers to ensure enhanced insurance cover for their 5000 employees across the country.
Furthering its commitment to serving the community at large, MG Motor India has today started the hunt for a quick-to-produce ventilator design to serve the patients affected by COVID-19. Post evaluation by a team of medical experts, the best ventilator design concept will receive a grant of INR 10 lakh from MG Motor India. The carmaker will also provide production support for the proposed ventilator prototype at its Halol manufacturing facility to ensure swifter market deployment.
The carmaker has called for submission of these entries under the MG Developer Program & Grant on its website: https://www.mgmotor.co.in/world-of-mg/events/mg-afforadable-ventilator-challenge. In keeping with the critical need for swift deployment of affordable ventilators, the last date of submitting applications is April 15, 2020. The MG Developer Program & Grant, launched in September 2019, is a novel initiative undertaken by MG to nurture innovative ideas in the automotive space.
Toyota announced several measures to support customers navigate the uncertainties of COVID 19. As a sign of strengthening its bond with customers, TKM today announced a host of service packages to help them through this unique situation. The new set of services being offered by TKM include extension of Vehicle Warranty (New & Toyota Vehicle Purchased from TOYOTA U-TRUST), Free Maintenance Service, Roadside Assistance, Extended Warranty & SMILES Pre-Paid maintenance package for up to two months.
Commenting on the announcement, Mr. Naveen Soni, Senior Vice President, Sales & Service, Toyota Kirloskar Motor, said, "We would like to sincerely thank all our customers for their continued support and understanding over the years. To avoid any inconvenience to customers, we are trying our best to ensure seamless communication and hassle-free processes. Our 'Customer Connect' program is a step to build confidence, and show our commitment to our valued customers and our dealer partners, in these times of distress. Taking this opportunity, we would also like to sincerely request all our customers to stay at home and follow the guidelines announced by the Government."
TKM realizes how important it is to support their customers during a time of crisis and to stay connected with them and extend support wherever required. Keeping these challenges in mind, TKM has announced Free Emergency Support to customers who do not have the coverage till 15 days post the lockdown. TKM along with its Dealerships are actively addressing customer queries (over phone), ensuring they are helped and guided in an effective manner. In case of emergencies where Toyota vehicles are involved, the dealerships are fulfilling customer needs by providing doorstep facilities as Essential Services, with full cooperation from local authorities.
Additionally, TKM is offering an extension until 31st May, 2020 for the customers whose respective Programs or Products may have expired during this lockdown period. To ensure the vehicles remains in the best of the conditions, Vehicle Inspection, Car Cabin Care, Tyre, & Battery will be provided at special prices once the Dealerships are operational.
Considering the situation and the prolonged parking of the vehicle, TKM along with its Dealerships have also provided various maintenance tips to be considered during this lockdown period.
Toyota Dealerships are the face of the company and play a crucial role in engaging with the customers on a day-to-day basis. Thus, it is important to ensure they are ready to handle customer requests once the situation normalizes. Considering the timeline of lockdown, the dealerships are instructed with certain Do's & Don'ts to be followed once the operations are back to normal.