Chinese giant Zhongneng Vehicle Group's recent Moto Morin revival resulted in several models using the CFMoto 650cc parallel engine. But older Moto Morini models were famous for their brutal V-Twin engines, and now the manufacturer has revived its Bialbero CorsaCorta V-Twin EVO engine for use in several new models. Moto Morini Corsaro 750, Corsaro Sport: V-Twin mid-range Both bikes have a liquid-cooled 750cc V-Twin engine, although peak power is still under wraps. The Twin Corsaro models are also one of the few middleweight bikes that use true blue V-Twin engines as more and more models are using twin engines with 270 degree crankshafts.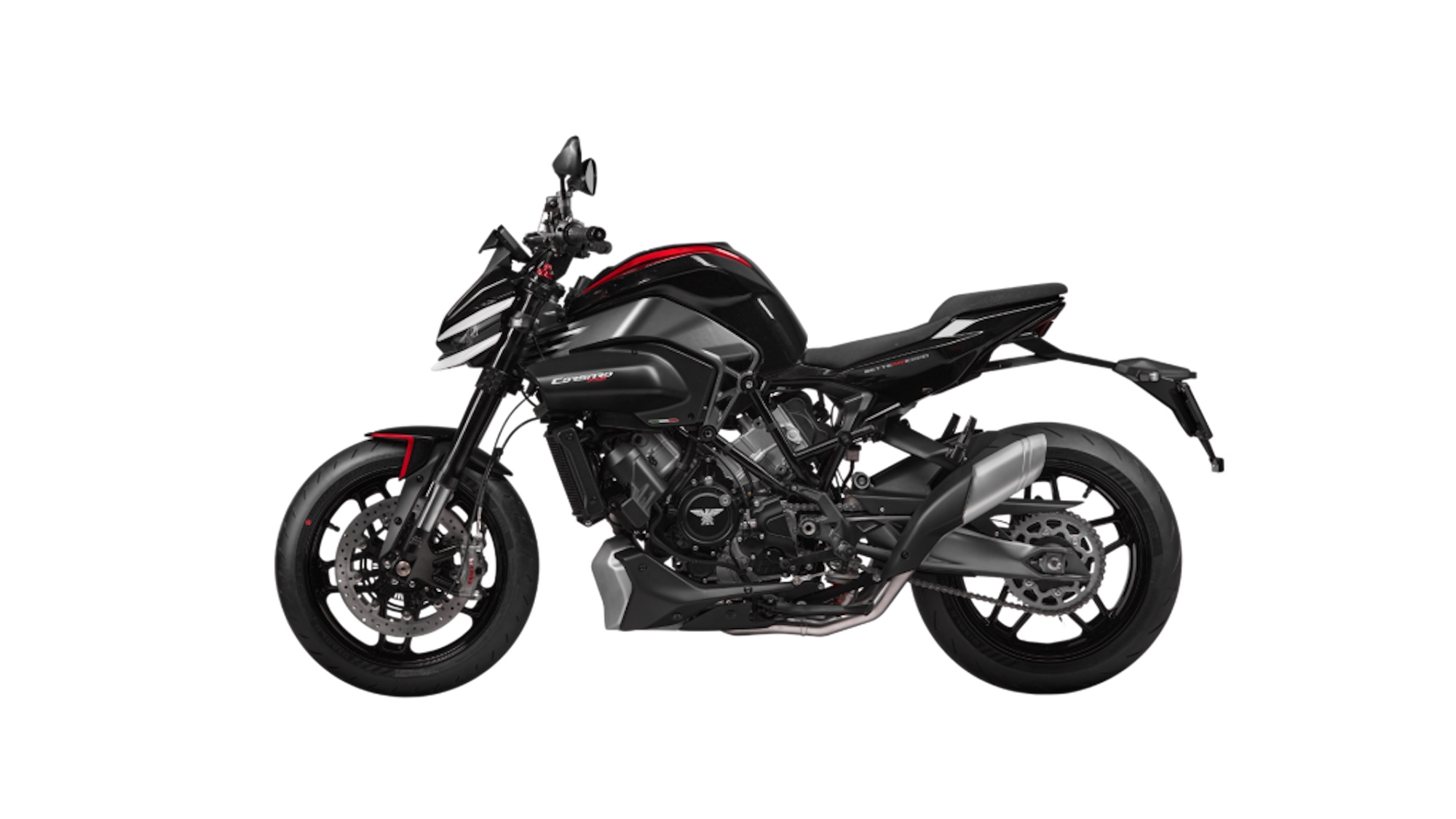 The Corsaro 750 is a very aggressively styled naked streetfighter, which includes some high-quality parts such as Brembo Stylema brake calipers, a hydraulic clutch and Pirelli Diablo Rosso rubber. Completely consistent, the Corsaro Sport has a completely consistent design that is clean and well executed in typical Italian style. Similar components are found in the Corsaro Sport as in the bare version. Moto Morini X-Cape 1200, Milan: 1200cc flagships The Milano and X-Cape 1200 share the same liquid-cooled 1187cc 87-degree V-twin engine.
It remains to be seen what kind of powers this engine will make, as it will be back on the market after a while. In this regard, this V-Twin engine produces 118 hp. and 10 Nm of torque in the now discontinued Granpasso 1200 adventure bike. Let's start with Milan, because it is shown to the public for the first time. It has a very nice and polished neo-retro design like the 650cc Seimmezzos. The top pipes are reminiscent of the old Ducati Monster 1200, as is that big shotgun-style twin-pipe exhaust.
The Milano has four driving modes and a TFT instrument panel. Another model that uses this engine is the X-Cape 1200 adventure bike, which has cruise control among other electronic driving aids. It runs on Pirelli Scorpion Trail 2 tires and has a split radiator. Moto Morini currently sells its entire 650cc range in India, but it remains to be seen if these V-twin models will make it to our shores.