Ola Electric has launched the all-new Ola S1 Air. Engineered to be a more affordable electric scooter, Ola's latest expansion of its S1 portfolio will take the company's sales higher.
The new S1 Air is built on the S1 platform and retains the same design, but Ola has re-engineered the powertrain and battery pack. Powered by a 2.5KWh battery pack and a 4.5KW hub motor, the S1 Air weighs only 99 kgs, delivers a top speed of 85Km/hr, and goes from 0-40 in just 4.3 seconds. It also comes with an IDC range of 100Km in Eco mode, which makes it the perfect urban scooter. The new S1 Air gets a refreshing design twist, with a 2 tone body color scheme.
It is available in 5 colors – Coral Glam, Neo Mint, Porcelain White, Jet Black, and Liquid Silver. With best-in-class technology, design and performance, and packed with the latest OS updates, the Ola S1 Air will come at an introductory price of INR 79,999 for everyone who reserves the scooter for INR 999 on or before Diwali i.e. October 24. 2022. The purchase window for the Ola S1 Air will open in February 2023, and deliveries are scheduled to commence in early April next year.
All of this makes it rival the Bajaj Chetak and the lower version of the newly launched Hero Vida and TVS iQube. On Paper, it is almost better, both ways, than its rivals. Core strength continues to be the same with the S1 Air such as the large under-seat storage. Cons have gone away with a flat floorboard and an entirely new suspension setup at the front. A conventional front fork over the much-criticized and unreliable single front fork setup.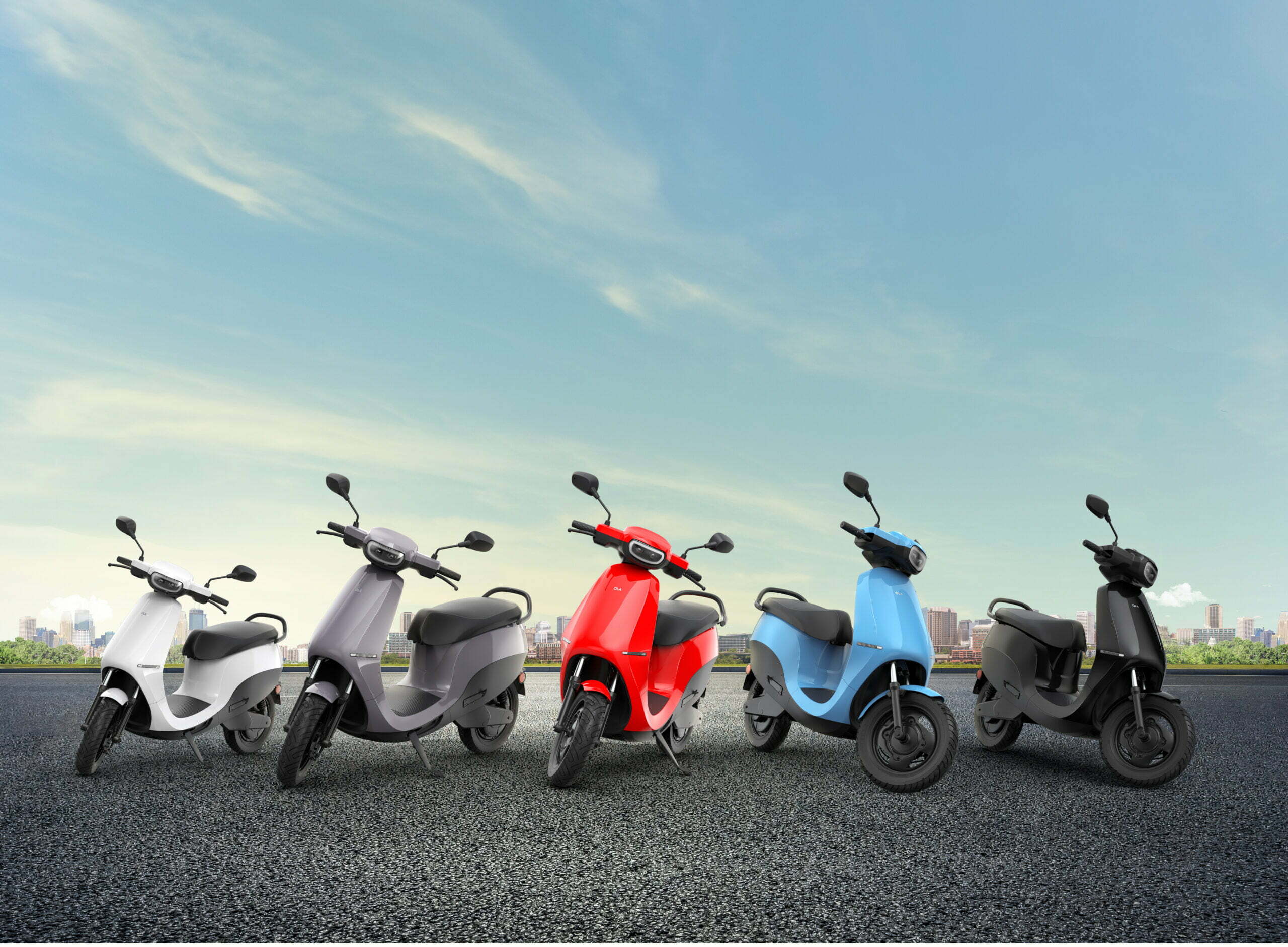 Ola's community of customers have been at the heart of realizing the vision of Mission Electric. As a celebration of this revolutionary spirit, Ola has introduced a 'Community Forum' that all customers can join and connect seamlessly, share their experiences and plan rides together. Ola has also announced the launch of two of the most anticipated accessories that add onto the core vehicle platform including a buddy step for passengers who prefer to sit sideways and a center stand for hassle free parking in small, tight spaces. Taking cue from the Ola S1 community, Ola has also announced its very first line of merchandise of custom t-shirts. Both the new accessories and merchandise will be available on the company's app and website starting today with the purchase of the former slotted to begin January 2023 onwards.