Ola Electric today started deliveries of the all-new S1 Pro Gen 2. Built on the revised Gen-2 platform, the new S1 Pro has undergone an engineering overhaul, the riding experience exceptional performance. The deliveries of S1 Pro Gen 2 have started in more than 100 cities with other markets to follow soon.
Priced at INR 1,47,499, S1 Pro Gen 2 features a redesigned battery pack, powertrain, and electrical & electronic system, a reimagined frame and suspension, and a powerful mid-drive motor with 11kW peak power. These structural enhancements have reduced the weight of the S1 Pro by 6 kg, resulting in an extended range of 195 km and an industry-leading top speed of 120 km/h. Additionally, the S1 Pro Gen 2 accelerates from 0 to 40 km/h in just 2.6 seconds, making it the fastest electric scooter available in the Indian market.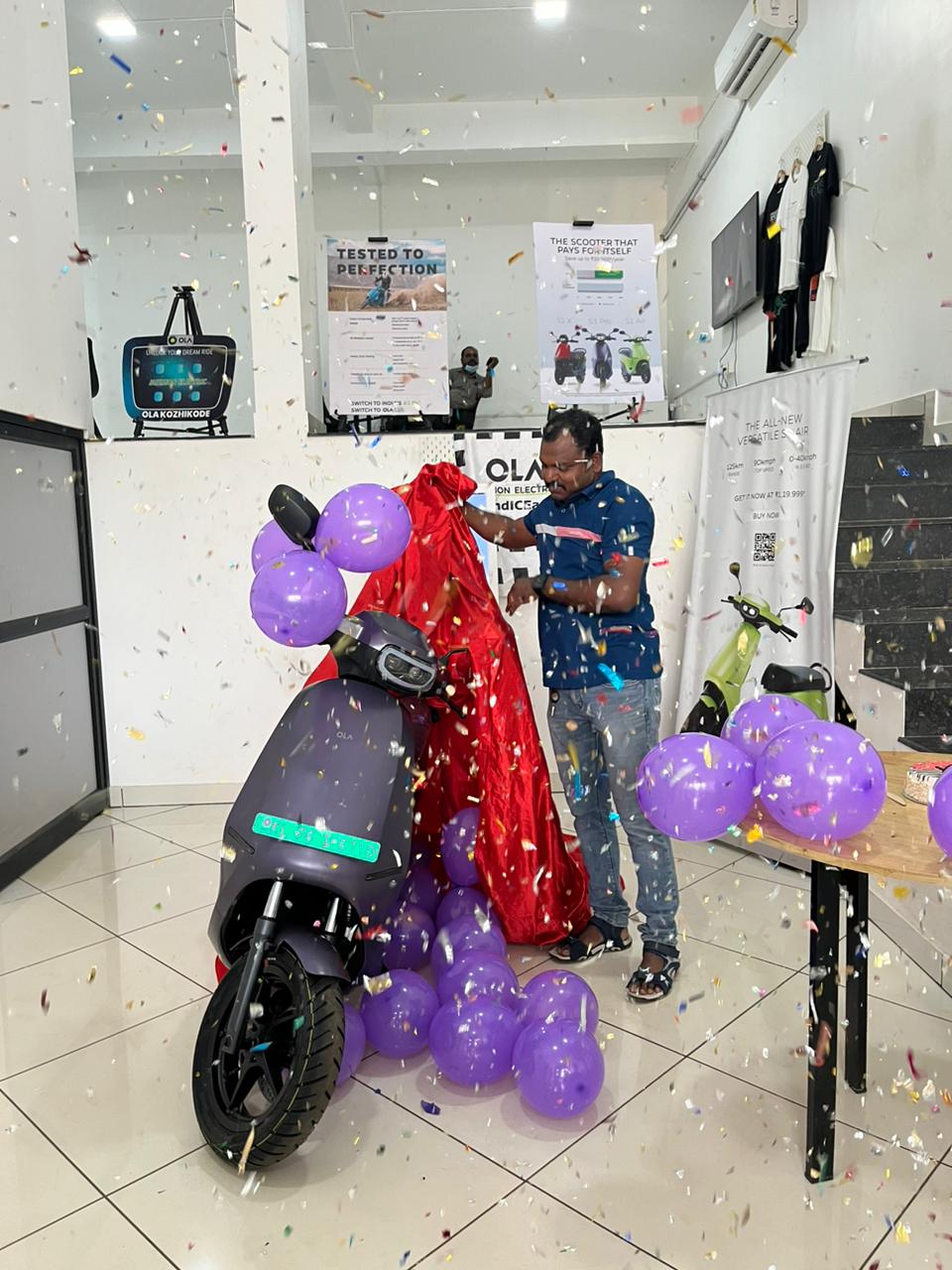 Commenting on this, Ola spokesperson said, "We are extremely delighted to start the deliveries of our flagship scooter S1 Pro Gen 2. With the best specs, cutting-edge technology, the new S1 Pro is one of the most advanced scooters in the country. Building on the success of the S1 Pro Gen 1, we are confident that the S1 Pro Gen 2 will play a pivotal role in accelerating #EndICEAge in the segment."
S1 Pro Gen 2 also now features a flat floorboard and twin-fork setup at the front and monoshock suspension at the rear to further enhance the ride quality. Available in five different colors (Jet Black, Matt White, Stellar, Midnight Blue, and Amethyst), the scooter offers an impressive 34-litre boot space and stronger grab rails.
Interested customers can obtain more information about the S1 Pro Gen 2 and easy financing options at any one of the company's network of over 1,000 Experience Centres across the country and complete their purchase journey through the Ola App.