Petrol And Diesel Prices To Be Revised Daily, pump owners say they disagree and will strike on June 2016, government to intervene soon
Couple of months ago the government had planned to revise the fuel prices in India on daily bases, but now the plan has been implemented. The state owned fuel retailers such as the Indian Oil Corporation (IOC), Bharat petroleum corporation Ltd (BPCL) and Hindustan petroleum corporation Ltd (HPCL) initiated a pilot in five cities- Puducherry, Vizag, Udaipur, Jamshedpur and Chandigarh for daily price revision from May 1. Since the pilot run was successful they have announced that from 16th of June 2017 the prices of petrol and diesel will be revised on a daily base, pan India. The companies say that this will happen in sync with international rates similar to what happens in most advanced markets.
Clearly this daily revision of fuel prices will vary from city to city and even from petrol pump to petrol pump. In fact, IOC, HPCL and BPCL will be deciding to follow a marginal differential pricing. While all three firms have issued their respective statement on this situation, the basic crux of the matter remains the same -"After this successful implementation, public sector oil marketing companies (OMCs) have now decided to start daily revision in RSP of petrol and diesel in the country with effect from June 16,2017"
The companies claim that by revising the prices daily, they will be able to remove the big leaps in rates that currently happen at the end of every fortnight and they also said that the consumer will be more aligned to the market dynamics. Petrol and diesel prices will change daily by a few paisa per litre depending on oil prices in international market and variation in foreign exchange rates.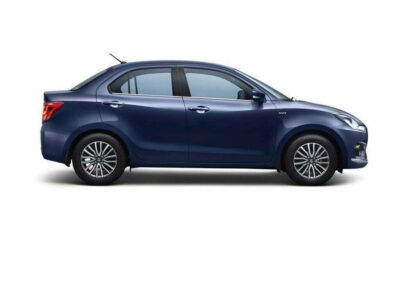 As of now, as we all know the State-run fuel retailers revise rates on the 1st and 16th of every month based on the average international price of the fuel in the preceding fortnight and currency exchange rate. The companies claim that this will make the retail prices more reflective of the current market conditions, minimising the instability in the retail price and lead to increased transparency in the system.
Currently, there are 58,000 petrol pumps in the country and to make things easier for the general public, public sector oil marketing companies (OMCs) has announced that they will take suitable measures update consumers with the updated prices every day. This includes – daily publishing of the prices in the newspaper, prominent displays of prices at the retail outlets, sending of price-related data by SMS from the centralised locations, mobile apps and many other measures.
Interestingly, control over both petrol and diesel prices were freed from the government control in in 2010 and 2014 respectively. These mean oil companies are already free to update prices whenever they want. Also, rates between the pumps of these three major companies only differ by only a few paisa.