Royal Enfield Classic 350 Redditch Colour Launched, Looks Youthful and brute at the same as it has the right dose of both worlds
Count on Royal Enfield to keep its modern classics interesting for the majority of its customers. However, with the launch of these new Redditch colours on the company's bread and butter bike, the classic 350, RE is given a youthful touch to it. Certainly, the bike looks fetchy, youthful and fun in its three new Redditch shades called the Redditch Blue, Redditch Red and Redditch Green. These new funky shades for sure will be huge hits amongst youngsters eager to come under RE umbrella. The booking for the Redditch colours on the Classic 350 will start from January 7, 2017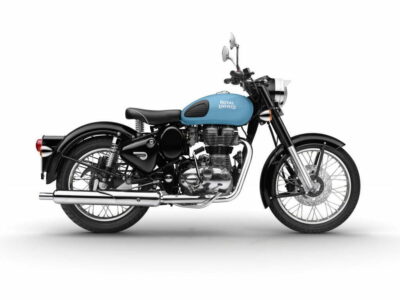 The Classic always have had a simple harmonious design and now with these new colours it has started to look really fresh and sporty. The well known and loved design continues with the mudguards, headlight, oval design of the toolbox, exhaust fins, speedometer, single-seat spring saddle, small round tail-light and the headlamp cap. Combined with these new colours, you are taken back into the times og the British Motorcycle world post World War II.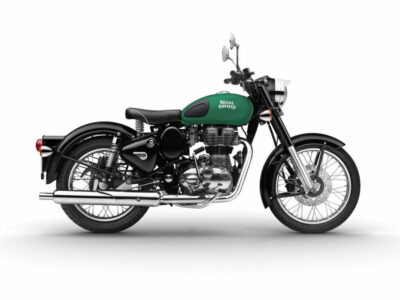 The new shades have been inspired form the Royal Enfield motorcycles that Redditch produced. These new shades are re-imagination of sorts of the colours that the first RE's wore when the Redditch plant stated manufacturing them in the 50's. The colour shades on the new Redditch series will also bear the old and iconic Redditch monogram which was first used in 1939 on the two-stroke motorcycle prototype of 125cc 'Royal Baby'.
Those who are interested in these three new Redditch shades on the Classic 350, they will have to shell out Rs. 1,46,093 as on road price of the bike. It is not sure as of now if the Classic 500's will be getting the new shades also or not.