Royal Enfield today announced the launch of Royal Enfield Track School in India. Strengthening its 'Pure Sport' initiative, Royal Enfield aims to make racing and motorsports more accessible for aspiring racers and track enthusiasts who wish to hone their skills on the racetrack. After the immense success of the Royal Enfield Continental GT Cup, this initiative further aims to nurture the racing culture in the country and encourage passionate young racers to take up track racing.
Eco Friendly Royal Enfield Streetwind Eco Riding Jacket Launched
In recent years, racing has acquired immense popularity in India and the introduction of the Royal Enfield Track School is likely to 'fuel' this passion and popularity further. It will also serve as a stepping stone for racers who desire to compete in future Royal Enfield Continental GT Cup competitions.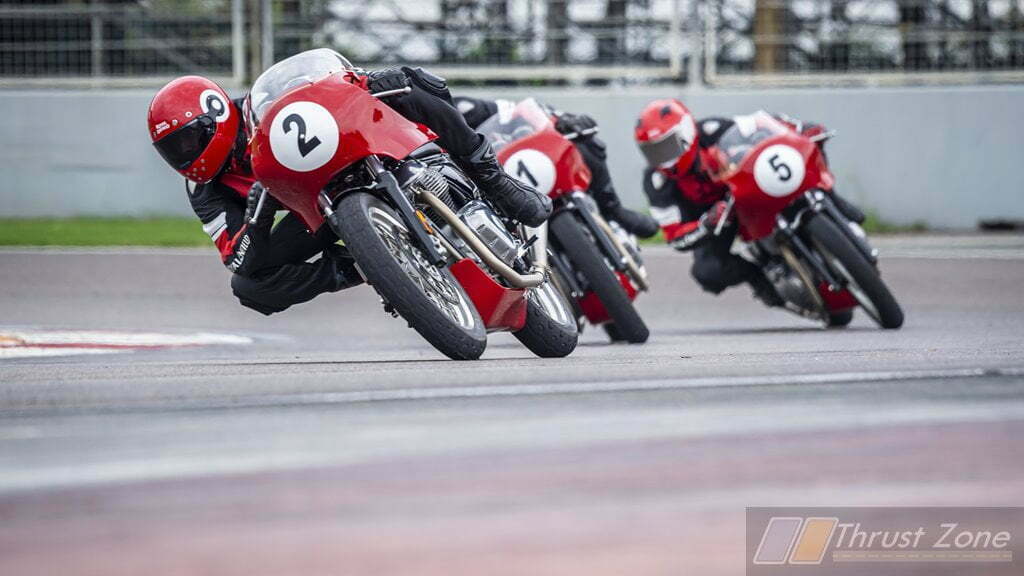 The Royal Enfield Track School will train riders to overcome their challenges and push their limits while enhancing their skills on a motorcycle, which will make them better and safer motorcyclists not only on the racetrack but also on the road. Riders have the opportunity to enhance their riding skills in a challenging and supervised environment, with proficient motorcycles and instructors.
The Royal Enfield Track School will provide participants with a Royal Enfield GT650 twin-cylinder motorcycle for track training. The racers will be trained by racing specialists, and the track school will be held across India, giving many aspiring racers the opportunity to participate. In the near future, additional Track school locations and dates will be announced.
As part of Royal Enfield's diversified global Motorsports programme, the Track School in India will coexist alongside the GT Cup, the Build. Train. Race, women's racing programmes and American Flat Track team in the United States, DTRA flat track racing in the United Kingdom, drag racing in Europe and India, and Slide Schools in six countries. Follow our Instagram page, @royalenfieldmotorsports