At the Hero Xtreme launch we learned something about Performance Motorcycles From HeroMotoCorp as the team who said things if granted anonymity.
Some time ago, Hero MototCorp had announced that they will be venturing out in the premium motorcycle segment in India. Ever since this announcement, we all have been looking upto the Indian manufacturer with anticipation for Performance Motorcycles From HeroMotoCorp to be launched. At the 2018 India Auto Expo, Hero had showcased the Xtreme 200R, Xpulse 200 and the 2018 Karizma ZMR. Except for platform based motorcycles, Separate Brands And Cubic Capacity For All Performance Motorcycles From HeroMotoCorp are expected.
The wait for these premium motorcycles will not last long as Hero Motorcorp has taken their first step with the unveiling of the Xtreme 200R and the Xpulse 200. Hero is all set to launch the Xtreme 200R in the coming weeks. Hero has further plans to launch four models in the 200cc segment category out of which two are ready. In an interview, Hero MotoCorp have also confirmed that they will be launching more models in the 200cc segments in the coming months. There is also news there will be two more models which will be based on the Xpulse 200 and the Xtreme 200R. It is expected one of the models will be a fully faired motorcycle that will take on the Bajaj Pulsar 200RS.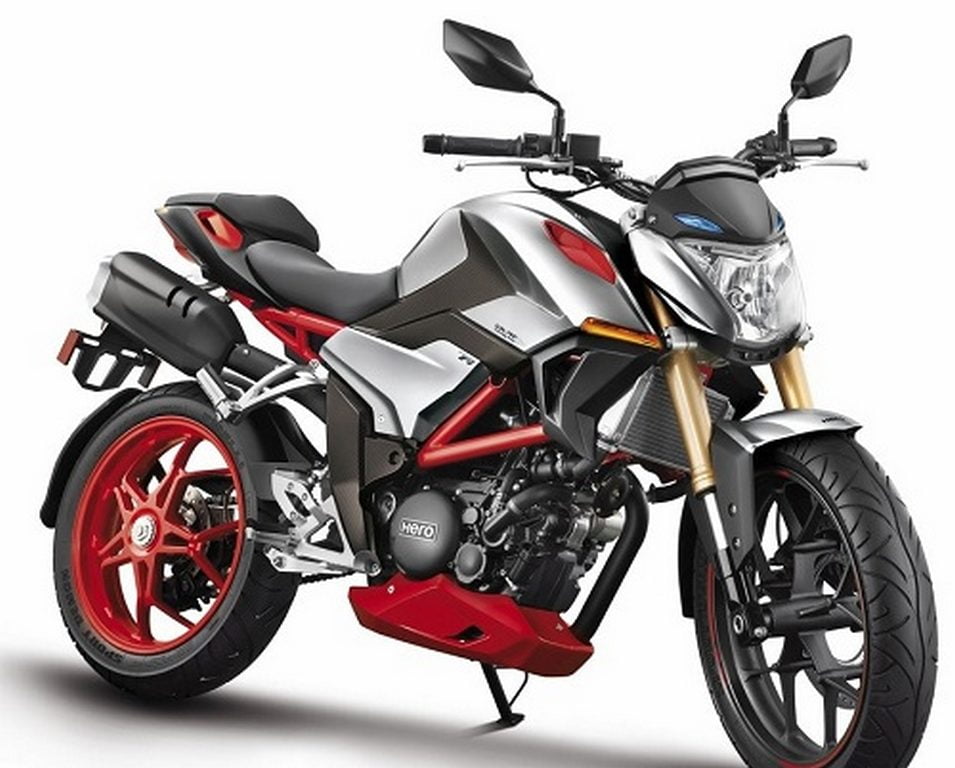 This means Performance Motorcycles From HeroMotoCorp will be powered with the same 200cc petrol engine which produces more than 18bhp of power and 17Nm of twist. This mill will be coupled to a five speed transmission and we should expect the way they will be delivered will be different. Along with this the two models which have been unveiled the Xtreme 200R and the Xpulse 200 come equipped with single channel ABS system. So the other two models will also get the set of safety features as ABS will be compulsory in two-wheelers above 125cc cubic capacity.
In addition to this, the Indian manufacturer will also be adding bikes powered with a 300cc/350cc engine. Hero had unveiled the XF3R at the 2018 Auto Expo which is a concept bike based on the 300cc engine and soon a production-spec model could be unveiled. Hero sources say two models based on the 300cc-350cc engines will be unveiled in the coming two years. The technical details haven't been shared at all about anything, Hero will only roll out this when fuel quality will be better in the future and emission tightening will also affect the budgets for this projects.
Hero MotorCorp is successful in the commuter segment. But the premium bike segment has been taking off and Hero has been lacking behind as compared to its rivals. With the launch of the Xtreme 200R, Hero is stepping in the right direction and soon we could be seeing 200cc and 300cc Hero Motorcycles competing with the KTM's, Bajaj's, Yamaha etc in the Indian market.