2018 Hero Xtreme 200R Review: We ride the bike on the track. Hero says they are positive about the way it behaves and hence first ride was on a challenging circuit
We all have to admit that Hero has been absent from the performance segment in the Indian market. The hits and misses with certain changes to existing products, the slight delay in getting a production version of quarter-liter motorcycles has made Hero draw some flak. The manufacturer sometime earlier of the Auto Expo unveiled the Xtreme 200R. The manufacturer now called us and gave us a test ride of the Xtreme 200R at the Buddh International Circuit. We did some good amount of laps on the motorcycle to tell you how is it like.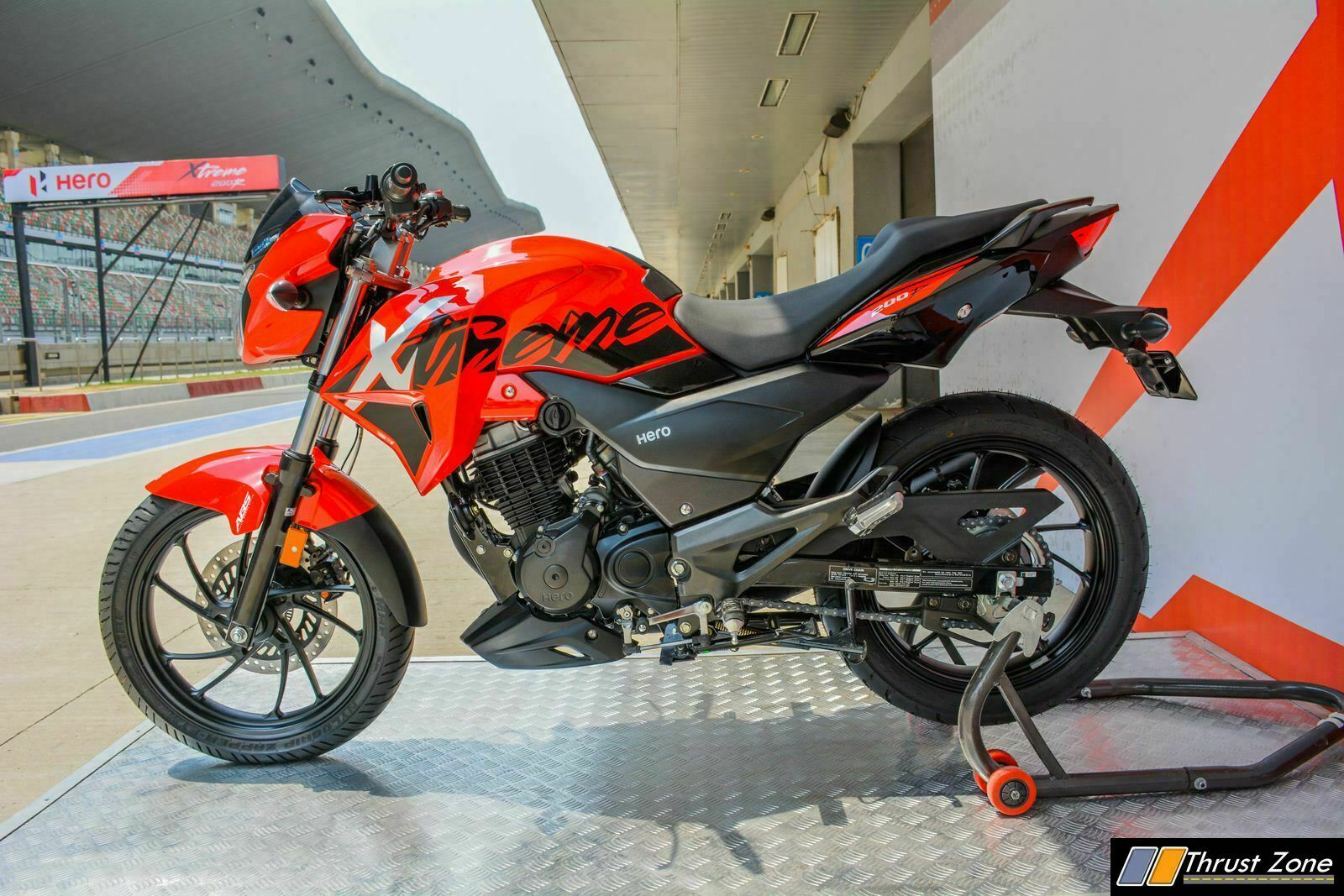 In terms of styling, the production version showcased earlier that we discussed in length is the same seen here. The design overall is very old school, which means its long and has muscular panels to make it stand out. The meters are also basic and have the usual tell-tale lights. Switchgear quality is top notch and so are plastics that are used all over the bike. The engine kill switch, choke button at the top and other bits are unique to Hero. Headlights are halogen, there are LED DRL in the parking light.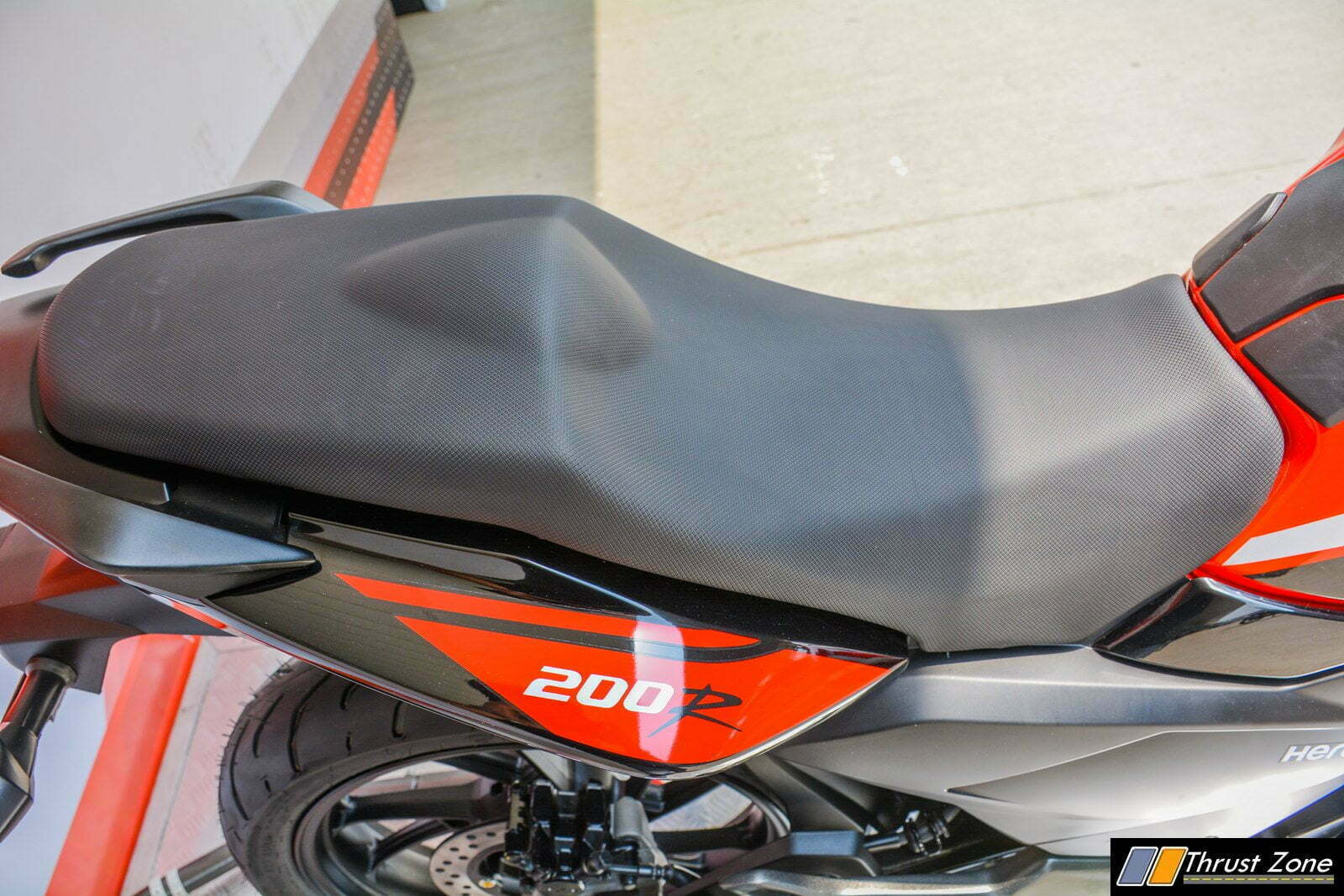 Ergonomics are the highlight as it does accommodate tall and short riders quite well as there is a lot of leg room. The handlebar is a welcome addition, which is narrow and makes things easier to pilot this roadster around. Seats are on the softer side but we will have to tell you more when we spend some time with it on the road.
Engine highlight is the NVH levels as this 200cc engine making 18.6 PS of power and 17.4 Nm of torque from its carburetor 2-valve engine doesn't feel stressed at all. Gearing is on the taller ride as it running on 37 teeth sprocket.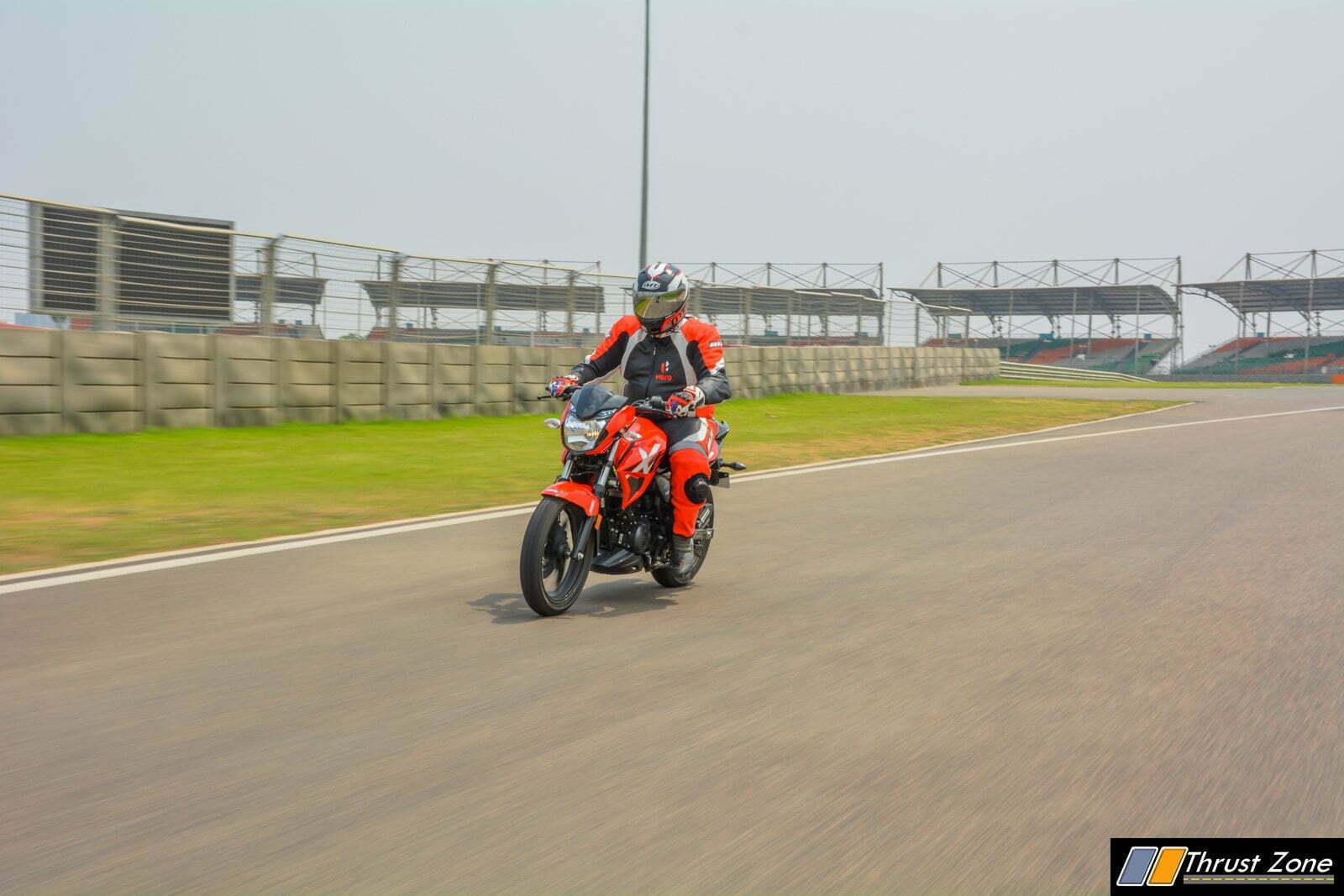 Vibrations are only felt at the top-end but they are also negligible. The clutch is light and gearbox is very smooth. The free-revving engine has an instant throttle response and linear power delivery, making it an ideal premium commuter. We wish on-off throttle transitions were a tiny bit smoother. The soundtrack is bassy enough but does sound normal and isn't entirely sporty. An engine and gearbox entirely refurbished by Hero this time makes a lot of sense and seems potent enough to do duties in other avatars.
Dynamically, the chassis is very forgiving, the suspension is plush and feedback-rich even in its softest setting. Hero has chosen the right set of tires which only give very little signs of giving away when pushed to the very limit, even at that point, it was a correctable move.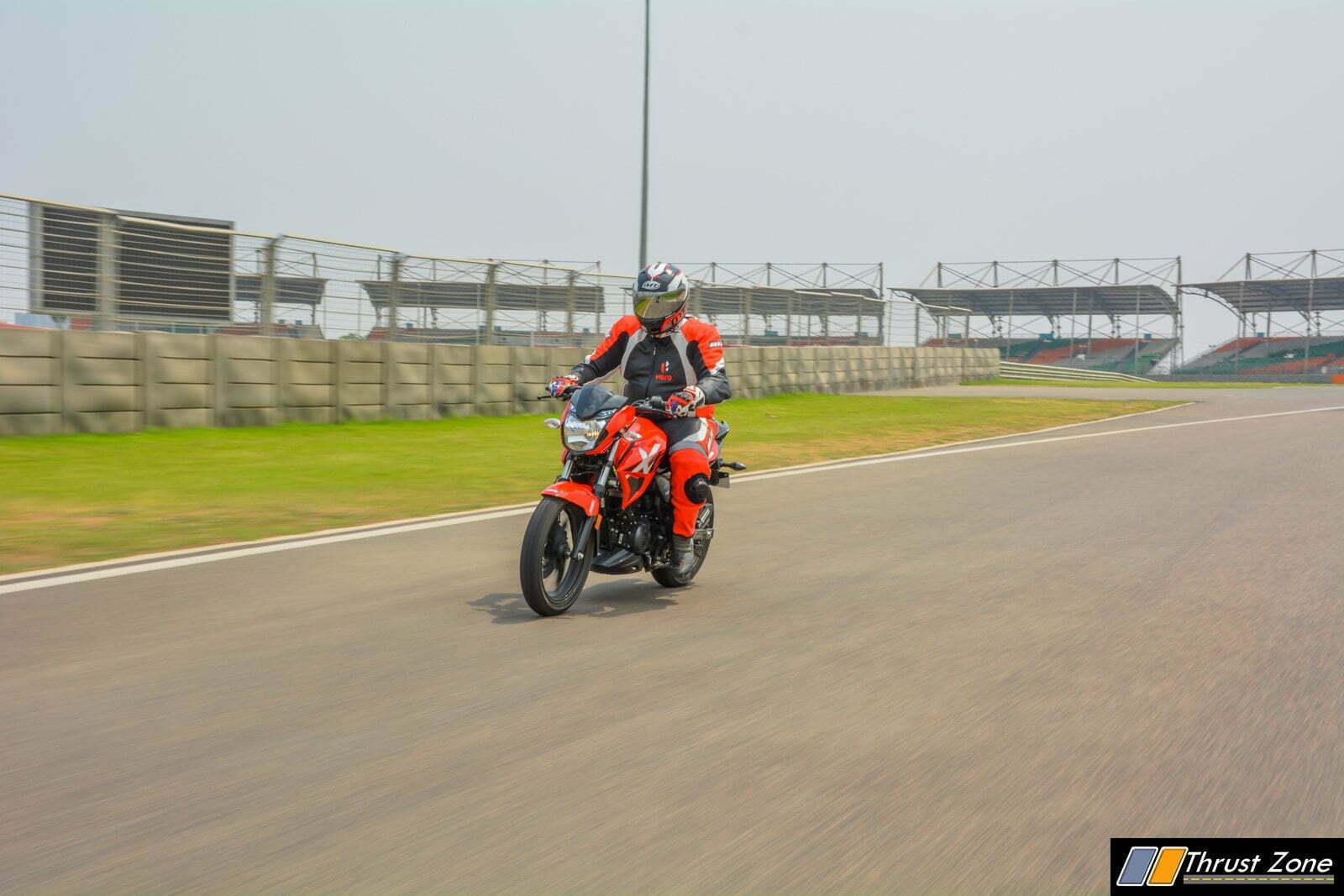 All of this translates to a very easy going chassis with enough playfulness to make it stand out. Turn-in is almost sharp enough and the long wheelbase inspires stability and doesn't ruin the nimbleness and agility thanks to a sharper rake. The MRF tyres with 110 section and 130 section tyre at the rear play a vital role in making this bike a very good premium commuter indeed. ABS works well and brakes offer good bite with a lot of progressive power.
2018 Hero Xtreme 200R Review, Verdict
The verdict isn't simple as of now. Hero hasn't packed many features with the bike and it isn't the most powerful in its class. Sure, there is ABS on offer and passive offering are aplenty. Thing such as a fun to ride premium motorcycle with good components and quality all around. We expect the pricing to be announced shortly and should be under the 1.0 lakh mark to make it attractive to its targetted audience. Let's wait and watch as the prices come out. For now, the Xtreme 200R has the potential to carve its own niche.
Xtreme 200R Review
Design

Features

Safety

Performance

Value

Dynamics

Comfort

Practicality