The Ministry of Road Transport and Highways (MoRTH) has issued a notification that makes the spare wheel optional equipment on select passenger vehicles. The new notification will offer carmakers the option to sell the vehicle without a spare wheel, as long as the car is equipped with tubeless tyres, a tyre pressure monitoring system (TPMS) and a puncture repair kit as standard. The rule extends to the M1 category of vehicles that can seat up to nine and weigh not more than 3.5 tonnes fall under the new notification. The new notifications will be amendments under the Central Motor Vehicles Rules (CMVR).
At present, the three mandatory features mentioned in the notification are available only a few cars in India, which are largely luxury vehicles. However, both tubeless tyres and TPMS are becoming increasingly more common in mass-market cars as well. The tyre repair kit needs to also include tyre sealant. The government says that the rule is being brought into effect to bring Indian government regulations and is in line with international standards. The extra space can be used to accommodate batteries for EVs.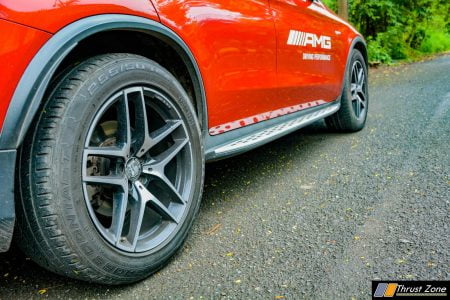 At present, there are no preset regulations for TPMS on vehicles. The government plans to change that with new norms that will come into effect from October 1, 2020. The road transport ministry says the cars installed with TPMS will have to comply with the same. The mandatory specifications will require the system to operate from a speed of 40 kmph or below, and up to the vehicle's top speed. Similarly, the new norms will make mandate the puncture repair kit to carry a tyre inflator and tyre sealant to fix the punctured tyre, instead of switching to a spare wheel.
In addition, the ministry has also made it mandatory for accessory manufacturers to comply with standards for two-wheeler stands and external projections like a footrest. The standards notified also extend to fixing the lightweight container behind the pillion seat on a two-wheeler. The dimensions of the container shall not exceed 550 mm in length, 510 mm in width and 500 mm in height. The weight of the container shall not exceed 30 kg, according to the notification. Furthermore, the accessories will have to comply with the new Bureau of Indian Standards (BIS) specifications. At present, there are no regulations for such accessories. The new rules will be applicable from 1st January 2022.