Volkswagen has recently launched its first premium midsize SUV in the Indian market T-ROC at a price of Rs 19.99 lakh (ex-showroom, India). The SUV is available in the country via CBU route and the German carmaker has launched it in a single, fully equipped variant. At this price point and a single petrol engine variant, T-ROC has got the Jeep compass in its cross-hairs. We compare Volkswagen T-Roc vs Jeep Compass in this comparative chart below to help you make your mind which SUV to bet your money on.
Volkswagen T-Roc vs Jeep Compass Dimensions
As as a simple case of numbers can see, both are similarly matched but still far away from each other. Jeep Compass petrol automatic does have less capacity and more power but the TSi engine on the Volkswagen T-Roc has more capacity and less power. However, both have same torques. Driving part as we recount our experience wasn't the best with the Jeep Compass petrol automatic.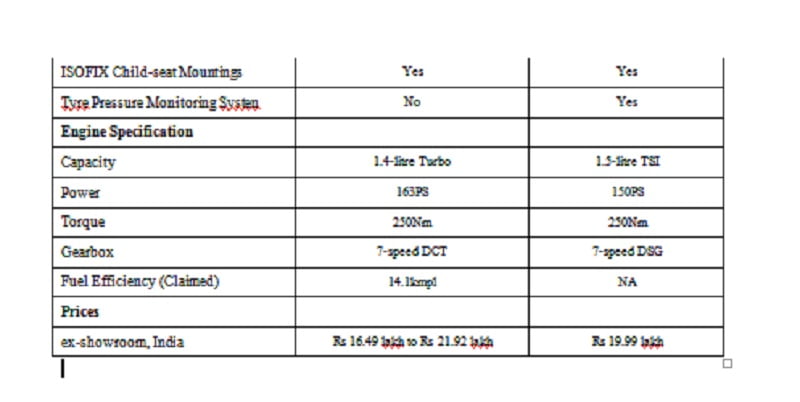 The gearbox was sluggish and slow and the engine was lumpy and not so enthusiastic. The TSi engine and DSG gearbox has far more better reputation in that manner and should be much better to drive given international perspective as well of the 1.5 EVO engine. The Volkswagen T-Roc comes as a full import and has a cylinder deactivation mode for its four-cylinder engine. One full loaded variant and it is cheaper than the top of the line Jeep Compass variant and with much better engine and gearbox combo, more technology and features, makes The VW T-Roc is our pick of the lot.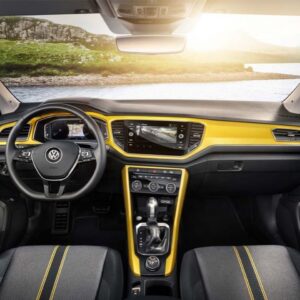 Skoda Karoq Vs Jeep Compass Vs Hyundai Tucson – Specification Comparison
Jeep Compass Petrol Review – Do You Really Need A Petrol SUV?