In order to give a fillip to its 2-wheeler sales, Suzuki Motorcycles India has come out with revised service schedule for its product portfolio. This has been done in order to ease the ownership experience while extending time flexibility to owners of both domestic and big bikes in the country.
For all the motorcycles below the capacity of 169 cc (categorized under the domestic bike segment), the overall structure of the service schedule right from the day of sale has gone under the revision. The Japanese company, however, hasn't made any kind of changes in the service interval defined in terms of the difference in kilometers. Similarly, no changes have been made on the warranty policy as all domestic bikes continue to come with 30,000 km or 2-year warranty period.
However, considerable changes have been made on the front of big bikes which are going to impact their owner positively. Until now, an owner of the big bike have to get it serviced within a day of its purchase but now according to the new policy document, this window of opportunity has been increased to 15 days. The company has also increased the kilometer interval from 4000 to 6000 between the services after the scheduled second service is done. Even the warranty policy now states that the owner is eligible to enjoy new warranty cover which has been revised from 24,000 km to 30,000 km. The period of 2 years though remains unchanged.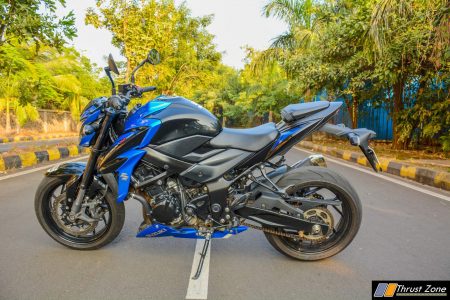 All these measures are going to make the ownership experience of Suzuki Motorcycles more enjoyable especially for the owners of the big bikes. The increased kilometer interval between the services will make bikes more affordable while the enhanced kilometer limit in the warranty policy of big bikes will let owners use their bikes more frequently than before.