Premium hatchback segment never seems to stop. Despite big time gaps, there is a new model coming in every time or a brand new entry from some manufacturer has been seen in this segment. This time it is Tata Motors and its the long awaited Tata Altroz also known as the 45X in its concept form which was showcased in 2018. The response was stellar towards the car and people thought they can finally look up to something stylish other than the Hyundai Elite i20 and Maruti Baleno.
Sure the Jazz and Polo also are part of this list but then they haven't been taken in the market with open arms. With all new Tata Motors product this look like it is ready to get a big hug from the audience. We all knew what we could expect as the package and it has been on the same agenda as that in the production form. We drove it extensively, despite a first drive review in both petrol and diesel forms. Let's find out how high Altroz can fly with its wings.
The edgy and downard swooping front design of the bonnet and the line the running around the headlamp cluster from one side of the other truly makes it look like Cyclops from X-Men. Yes, we agree to the slide showcased at the Tata Motors presentation. The upswept side profile makes it a tall hatchback with proportions done just right as it seamlessly integrates into the back.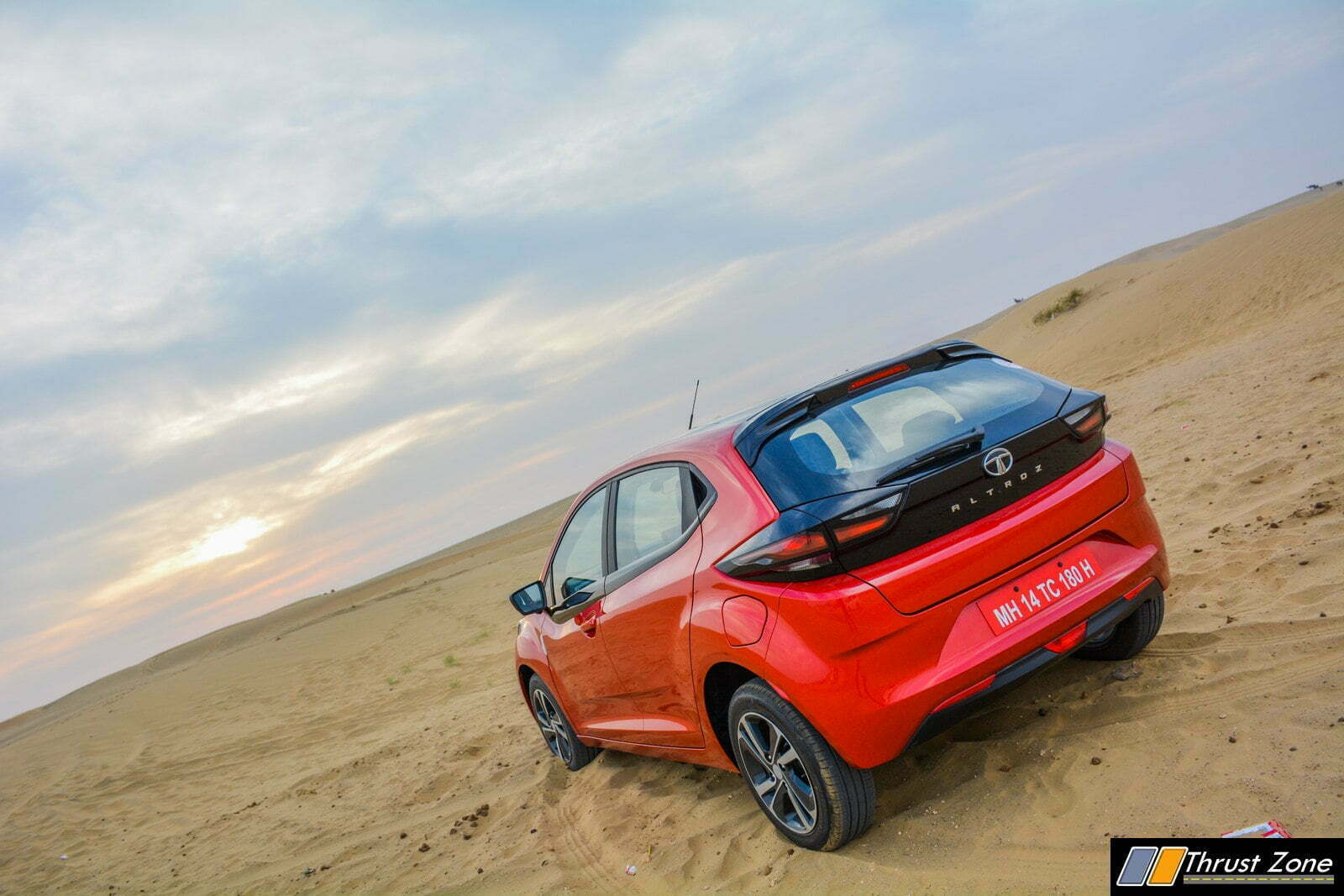 The rear design in particular with blackened out part at the top which connects both the tail-lamps makes it proportional to the front head-lamp design which follows a single piece design instead of breaking in between. The LED DRL and turn indicators both have separate places along the fantastic grille which is a great move to make the car look more clean in design. Great job by Tata Motors design team when it comes to attention to detail.
Interior is a big slab when it comes to the dashboard as it gives a premium and a big car feel. The plastics all around are good, but could have been a touch better but still not far away from segment benchmark in its class. The screen is small but now is more smoother and faster to operate. There is ambient lighting around the dashboard which is segment first and stands apart from the crowd of this class. The sound system from Harman is amazing and there a single zone very chilling A/C.
The instrument cluster looks a tad basic with fonts but it is all digital and has all the information you need in the middle screen just like the Tata Harrier. Things including navigation, fuel efficiency parameters and others information. The steering mounted controls have changed and they look good and are more intiatutive. The horn button has been changed and they are at the side of the steering mounted controls.
There are buttons below the screen to controls functions too. There is the HVAC system which is also inspired from the Harrier. 24 cubby spaces are there to accommodate things including a large cooled glove box. There is rear a/c vents as well. Door panels have umbrella and bottle holders places which is a Tata move now in most cars. Space is the back is good by segment standards in terms of leg, knee and shoulder room, but the seat is bit upright and head room can be a bit tight for taller passengers. There is armest but it doesn't have cup/can holders in it. Overall, three can seat abreast with reasonable comfort. Boot space is another big highlight as it stands at a very large 340 litres.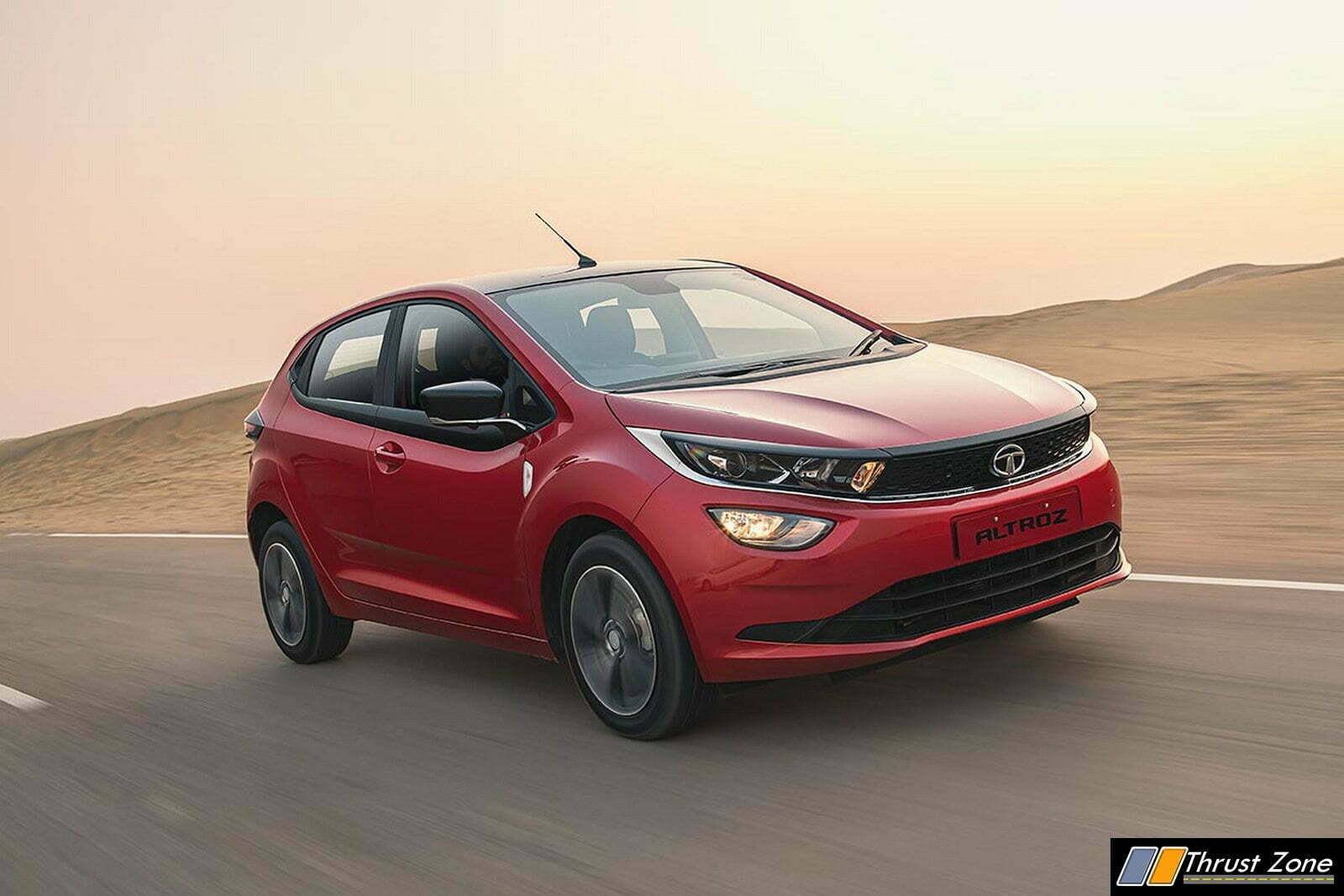 The petrol motor is here, is a BS6, 3-cylinder unit, surprisingly, but it makes 86 PS and 113 Nm of torque which is what the segment is all about when it comes to number. Refinement levels are stellar despite 3-cylinder unit. The clutch is light and gearbox is smooth too. In city driveability is good enough and out on the highway, every time you will require a downshift to overtake in typical naturally aspirated 1.2 motor fashion. The motor does rev freely and smoothly but it could have been a bit more quicker to rev and it does sound rather decent then anything sporty like its rivals.
The diesel motor steals the show despite it has 90 PS of power and 200 Nm of torque. It is lower spec version of the Tata Nexon unit which made 110 PS of power and 220 Nm of torque. This 1.5 motor is BS6 compliant and revs freely but again could have been a bit more refined as it turns boomy at 140 km/hr then goes back to normal at 150 km/hr. The motor feels commuter at best isn't a quick and smooth revving engine.
It does the job of driveability, performance and fuel economy, but it does feel enthusiast friendly. It is a good leap over the Nexon unit but not much a change we would have thought. 5-speed smooth gearbox and light clutch makes it easy to live with every day. Fuel economy will be around 18 km/l which is good enough by segment standards.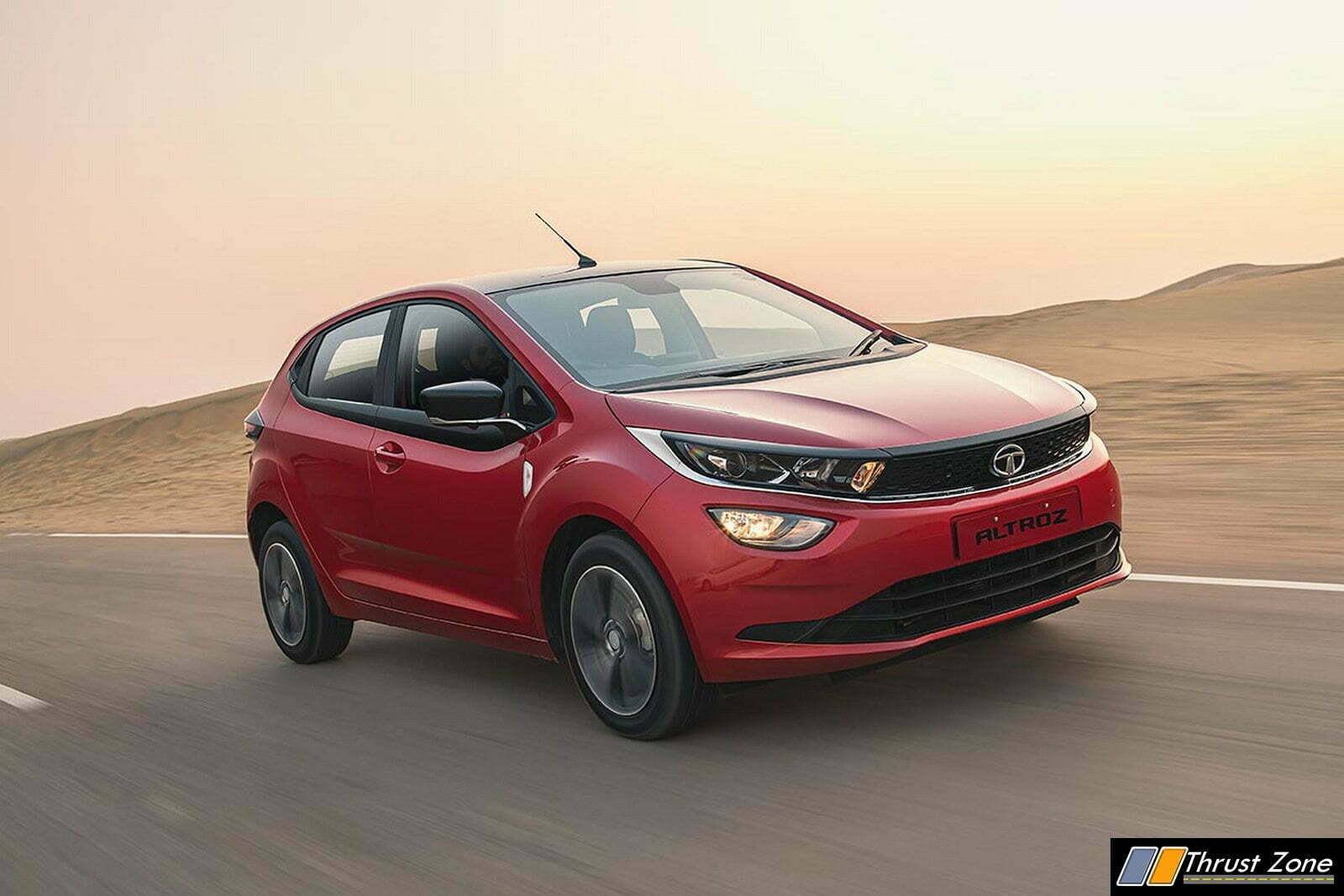 Dynamically, the new platform makes it more agile says Tata Motors. We think it does too. The nimble-ness of the car in the city with the new EPAS steering makes it feedback rich and precision is at an all time high. It is light enough for city and weighs up at highway too, it does feel mildly artificial while doing so, but electric power steerings are all about that. It is still, the best steering setups we have come across in a long time. Grip is good with 16-inch wheels and tyre compound is good too with two options of MRF and Goodyear chosen by Tata. Stability and ride quality are great and extremely mature thanks to a well tuned suspension for our roads despite being a tad stiff. Brakes were good, but pedal bite could be a bit more feedback rich.
Tata Altroz Petrol Diesel Review, Verdict
Tata Altroz has what it takes to be the new segment benchmark. It has the right powertrain and there will be more in the future. Be it automatics in petrol or diesels hints Tata. Price and safety are two things we think will be a higher selling point if done right. Given Tata's history of the same, we think Tata can do this and find a new segment benchmark and will easily find as much success, if not more, like the Nexon and Tiago twins. Premium hatchback game will change forever with the Tata Altroz's unique proposition if everything falls in the right place.