Tata Power and Mumbai share a precious partnership of collaborative milestones achieved over the past 100 + years of operations. The company is committed to serving India's financial capital with efficient and reliable operations. As this journey continues, it is Tata Power Mumbai Distribution endeavour to deliver the best customer service while focussing on green technology initiatives.
Further to company's commitment to ensure 'Sustainable is Attainable', 32 e-bikes and 24 cars have been deployed for operations and maintenance of the Mumbai distribution network. This will help in improving the services and also create a wave of conscious ownership of sustainable living. Use of this e-fleet will result in 1.22 lakh+ green kms. savings and reduction in nearly 80 tonnes of carbon emissions every year.
Mr. Sanjay Banga, President-T & D, Tata Power; Mr. V. Shirkhande, Chief Mumbai Transmission, Tata Power; and Mr. Nilesh Kane, Chief Mumbai Distribution, Tata Power along with other senior colleagues flagged off the utility fleet at Tata Power's Dharavi Receiving Station in Mumbai.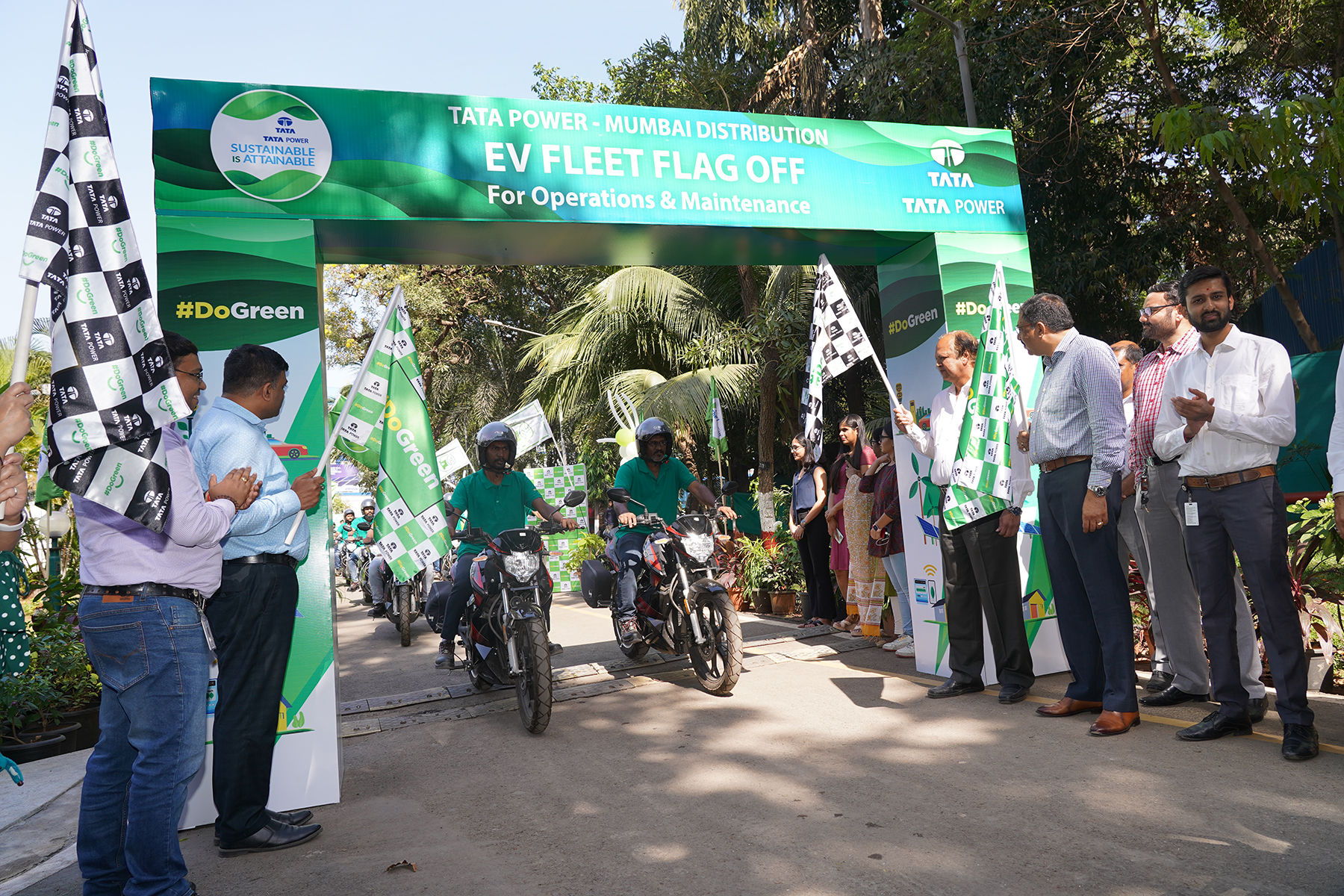 Today, sustainability adoption is no longer an option but a means to achieve long-lasting development. With no tailpipe, pure electric cars produce no carbon dioxide emissions, EVs are a boon to the ecosystem. Sustainable mobility in such a case can prove extremely beneficial by improving the air quality and reducing emissions.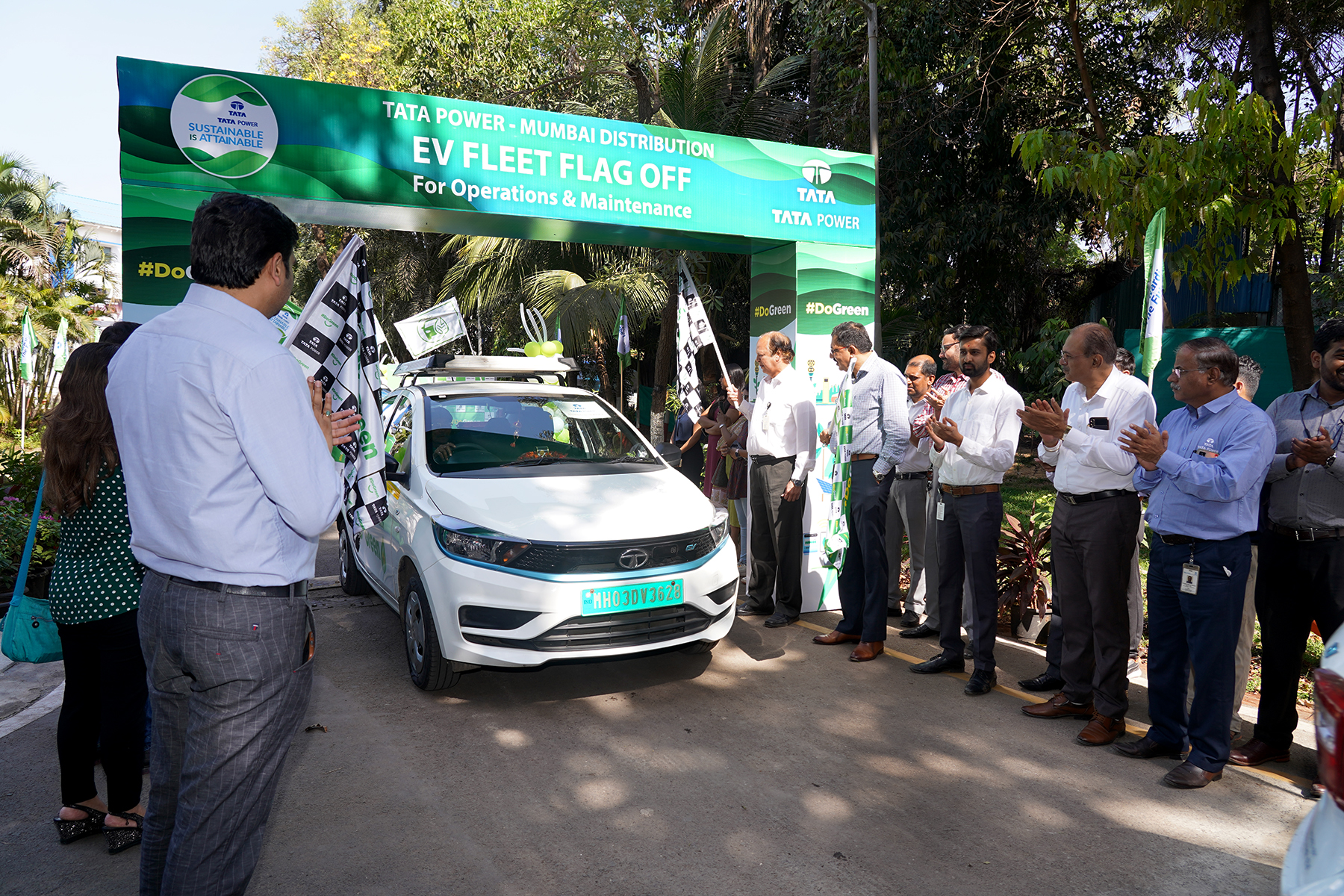 As a responsible corporate leader, Tata Power strives to push for cleaner alternatives and reduce dependency on petrol/ diesel vehicles. Adoption of electric vehicles, which are efficient, environment friendly, non-polluting, and cost-effective, will encourage various stakeholders to emulate and collaborate in leaving a greener and cleaner.