Tata today announced its partnership with the innovative location technology provider, what3words. Tata Motors will be the first manufacturer in India to bring what3words addressing system in its cars.
In a first for the Indian automotive industry, the partnership with Tata Motors and what3words will enable car-drivers to enter a 3 word address by voice or text input, and then navigate to the accurate address within 3 meters of the destination location. This is especially relevant in the Indian context, where addresses are non-standard and complex network of roads make it difficult for last-mile navigation.
This accurate & unique 3 word-addressing system will make the last-mile navigation simple, safe, hassle-free and less time-consuming for the Indian customers. The what3words system is available in 36 languages, including 5 Indian languages: Hindi, Bengali, Tamil, Telugu and Marathi. The addition of these new native languages means that what3words will be making this technology more accessible for the Indian consumers.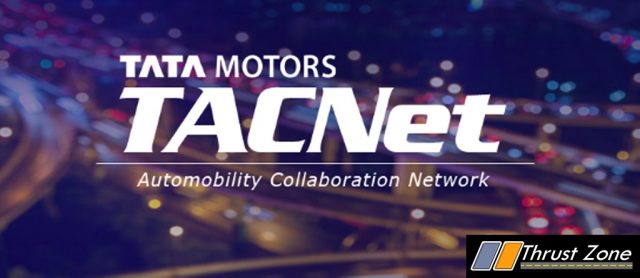 With the increase in the usage and ownership of smartphone devices across the country and India's rapid growing economy, the need for a sophisticated location technology has never been more pronounced. The varying regional address formats across the country, its oft unnamed streets and localities coupled with more often than not buildings with no numbers, further compound this problem. To solve this real-world issue, what3words has taken the entire world, divided it into 3mx3m squares, and assigned each square a unique identifier – made of three random words. For example, Gateway of India can be found at ///holiday.surpises.design.
With the what3words technology, a 3 word address can simply be entered into the car navigation system, manually or via speech recognition. To prevent errors, every 3 word address is unique, and similar addresses are located far apart to avoid confusion. Additionally, the intelligent Auto Suggest feature helps drivers to spot and correct their mistakes immediately and effortlessly redirects them to the accurate address.
The latest version of what3words will be available in the upcoming products by Tata Motors in future. Customers will be able to download the what3words application for free via iOS and Android platforms. The easy adoption is what has made what3words a popular tool for businesses around the world and has helped them improve their customer experience and enhance efficiency, while reducing expenses and environmental impact.
Tata Motors today also formally announced the launch of Tata Motors AutoMobility Collaboration Network 2.0 (TACNet 2.0), a platform that will help develop a centre of AutoMobility innovation through partnerships for new technologies and/or business models. It will also allow Tata Motors to engage with start-ups and technology companies to easily connect with them, spark innovative solutions in the automotive technologies and mobility ecosystem and explore synergies.
TACNet, is a platform for connecting aspiring mature start-ups with Tata Motors to solve existing and anticipated challenges in the cargo and people mobility. The themes for TACNet 2.0 are centered on areas that are of immediate interest to Tata Motors. The company is looking for directly applicable solutions for blockchain in automotive, parking marketplace, NLP native chatbot, demand prediction algorithm, real time monitoring of fuel quality (BSVI) and authenticating genuine spare parts.
Interested applicants can apply by filling out the application form on the company's web page – tacnet.tatamotors.com. Last date for entries will be September 29, 2019. This program will commence from inviting participations from aspiring start-ups, to pitching of their business and then culminating into a potential for a strategic partnership with an opportunity to even pilot a project.