TVS Takes Bajaj To Court For Showing TVS XL100 In Wrong Light in commercials as it claims the CT 100 is more fuel-efficient in Tamil Nadu
History repeats itself? Well, not exactly. TVS has taken Bajaj to court as it claims that Bajaj has shown the TVS XL 100 in the wrong light. This begins with showing ads in Bajaj dealerships targeting the XL 100's fuel efficiency. Bajaj has been showing negative stories about the TVS XL 100 when comparing to its CT 100. Both 100cc motorcycles and both are companies are bread and butter models fighting battles since quite some time now.
More specifically, the dealerships have displayed these ad's only in Bajaj 9 Tamil Nadu's dealerships. The comparison in the dealership shows that the Bajaj CT 100 is 50% more fuel-efficient than the TVS XL 100 and the negative tones are quite high. TVS claims that this is happening since the past two weeks.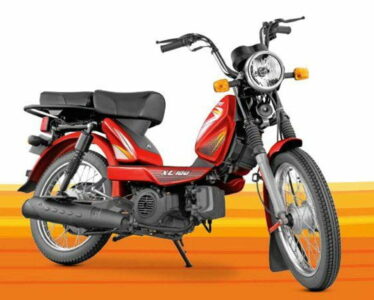 TVS filed a case against Bajaj Auto 9 days ago in the court. Madras High Court says that though the statement by Bajaj Auto showing their product in lime light is not questionable. However, disparaging statement of the TVS XL 100 would be most certainly actionable. Madras High Court has already set a two-week interim injunction on the ad campaign run by dealers of Bajaj Auto for this disparaging of the TVS XL 100. Court also says that the ads should be within "reasonable restrictions".
Bajaj CT 100 is known for superior mileage figures that it has claimed and which has helped it revive in the 100cc segment. TVS XL 100 which is one of the products that has helped climb the sales chart and sold millions of units till date offers ease of access along with load carrying capacity. What happens next is unknown for now as Bajaj hasn't made an statements for the same.