Ultraviolette today commercially launched its first and much-anticipated product, the F77, India's first high-performance electric motorcycle, starting at an ex-showroom price of INR 3.8 lakh. Available for customers in three distinct and striking forms: Airstrike, Shadow, and Laser, the F77 is imagined, designed, and made in India from the ground-up. It is powered by an integrated 10.3 kWh Lithium-ion battery architecture on the top variant, the F77 Recon, that produces a staggering 95 Nm of peak torque and 29 kW (38.9 HP) of peak power, and with the most advanced battery pack in the industry, it offers an IDC Range of 307 km, the highest for any electric two-wheeler in India.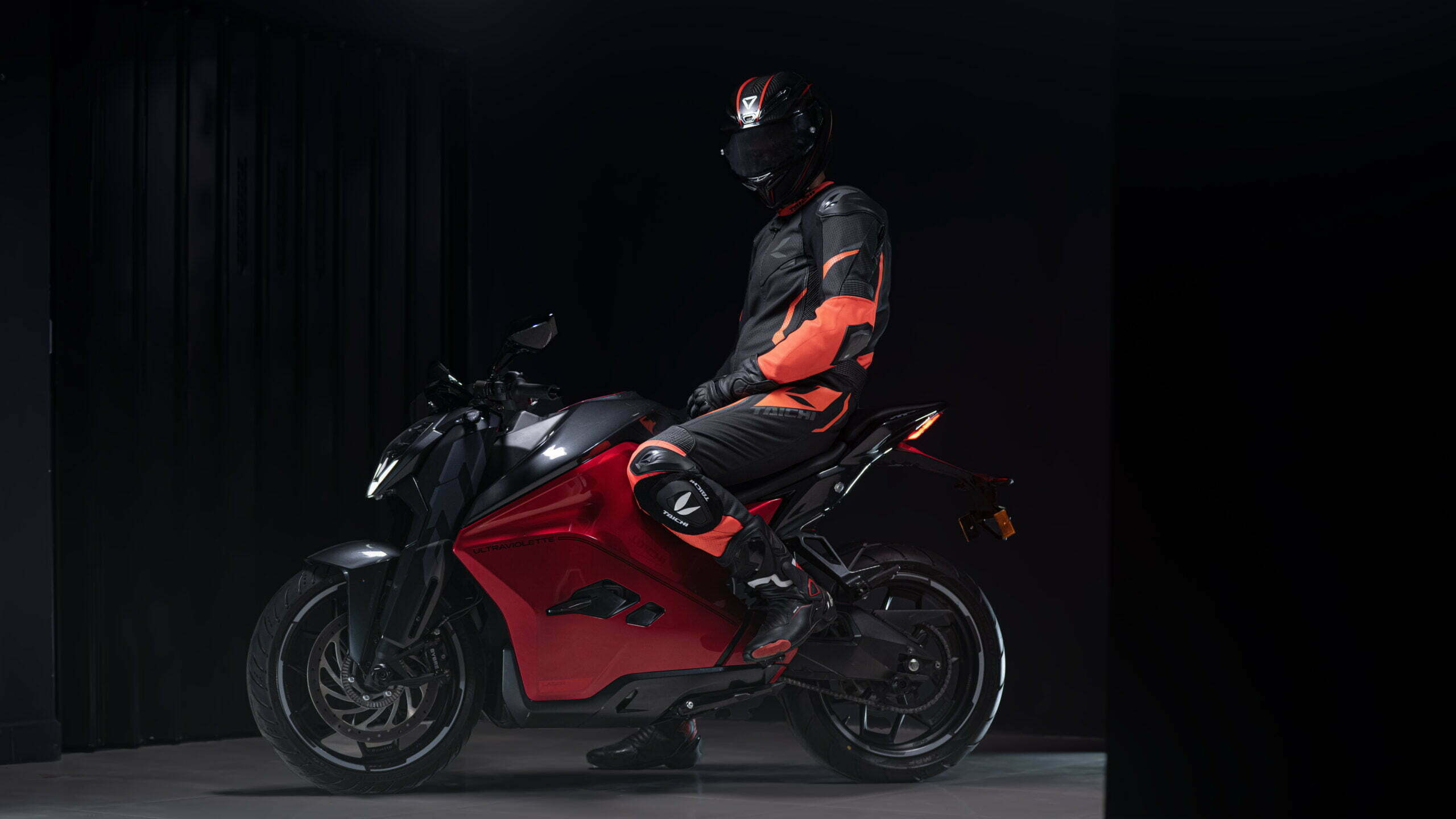 The F77's striking design and performance are the result of extensive R&D and testing, a testament to the talent of the all-Indian team at the Ultraviolette R&D Center in Bangalore. As the first Indian electric motorcycle built and certified for global markets, the F77 seems to meet expectations across all parameters With three distinct ride modes: Glide, Combat, and Ballistic. Surprisingly, Ballistic mode is an option extra and isn't standard like the other two riding modes.
Inspired by aerospace engineering, and with industry-leading range and performance in a class-apart design, the F77 redefines the identity of electric vehicles. Ultraviolette announced a limited edition series of the F77, paying tribute to its future-focused vision, and only 77 units will be manufactured.
The uniquely numbered limited edition vehicles will be available in meteor grey with afterburner yellow. It comes with 30.2 kW (40.5 HP) of peak power and 100 Nm of peak torque, delivering 0 to 100 km/h acceleration in 7.8 seconds with a top speed of 152 km/h.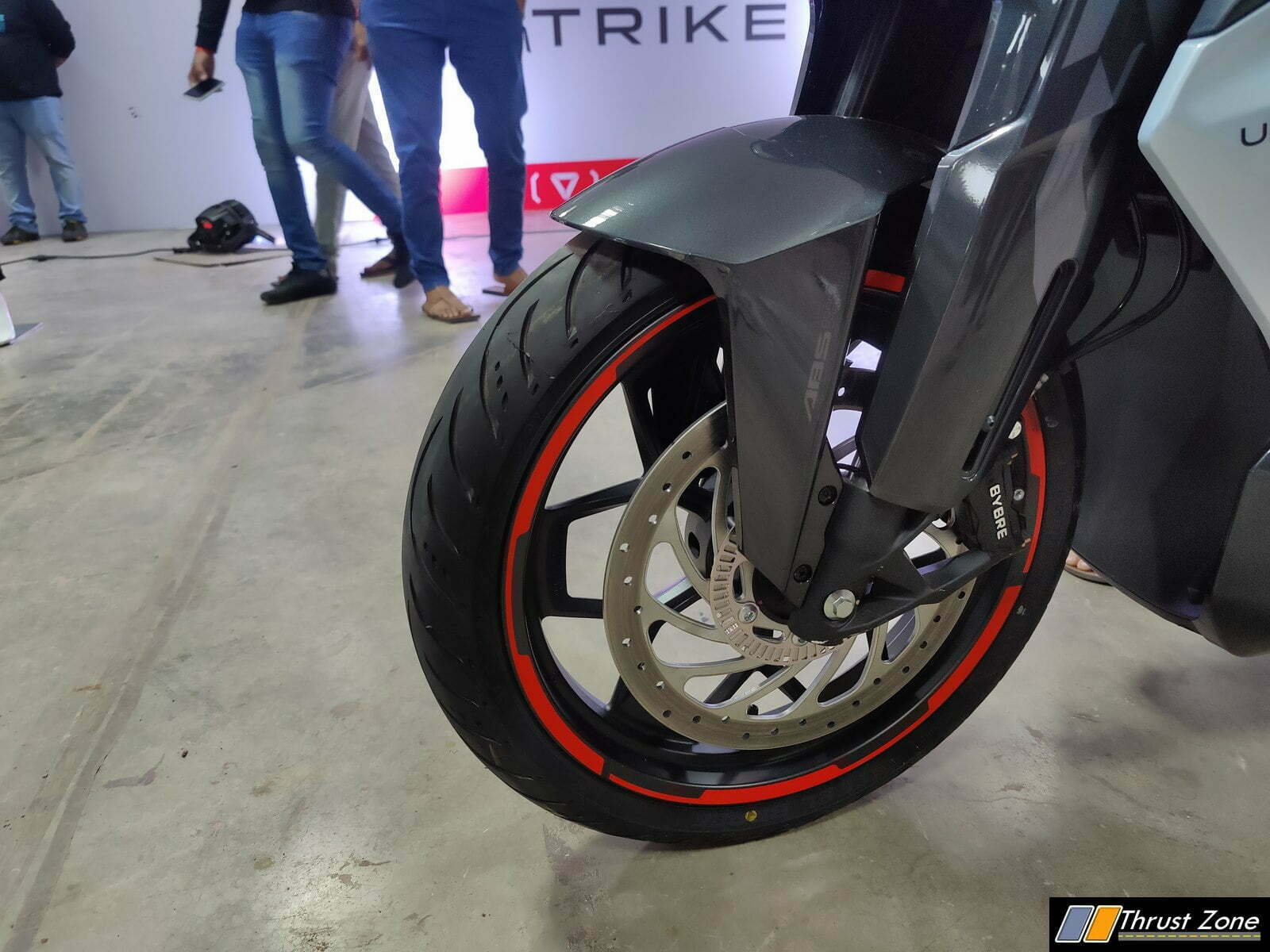 As the first Indian two-wheeler equipped with avionics-inspired vehicle electronics and battery technology, the F77 comes with a suite of smart systems that take advantage of data from an array of sensors to offer a hyper-connected rider experience. Features such as preventive maintenance, ride analytics, service, anti-theft and real-time data interpretation through the display and an app create a unique ownership experience that is the most advanced in the industry. Customers will also have access to one of the most comprehensive warranty offerings in the space, with the highest being 8 years/1,00,000 km.
Ultraviolette aims to establish itself as an international electric mobility brand from India and has an active roadmap to launch the F77 in selected markets in the next couple of years. As many as 70,000 pre-registration interests have already been received from over 190 countries, indicating a surprising desire for the F77. While international expansion is planned, the India rollout of the F77 will begin in January 2023 from Bangalore, followed by a pan-India rollout and a company-owned servicing ecosystem through 2023. The first Ultraviolette Experience Center will open in Bangalore. Production has commenced at Ultraviolette's new state-of-the-art manufacturing facility near Bangalore.